At the scaled-down NewFronts, the platforms continue to command upfront deals
April 29, 2019 • 5 min read
•
•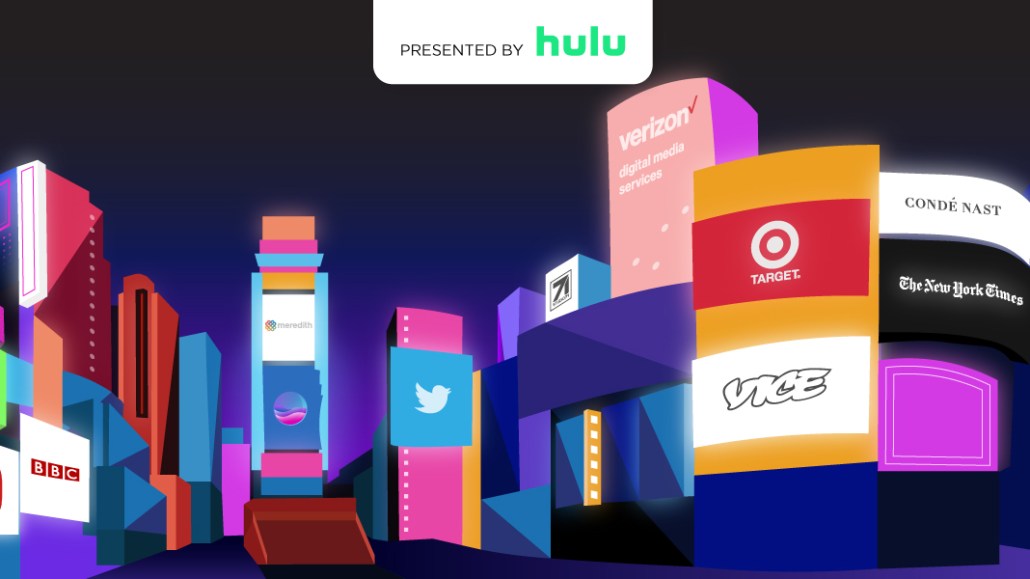 Digiday's NewFronts coverage is presented by Hulu.
The Digital Content NewFronts launched in 2012 as digital video's answer to the TV upfronts — lavish presentations where broadcasters and cable networks show off their star-studded programming lineups in an effort to collect their share of what is now a $70 billion TV advertising market. With more viewership headed toward online video, digital media companies sought to capture more ad dollars, especially TV ad dollars, in a way that advertisers were used to buying TV.
But heading into year eight of the New York City-based extravaganza — which has been reduced from 38 IAB-sanctioned events over the course of two weeks in 2016 to 16 events this year (the IAB now also hosts a West Coast NewFronts later in the year) — the upfront market that many digital video makers hoped for never materialized. And for ad buyers, only a handful of companies presenting this year have a material shot of collecting TV ad dollars in an upfront capacity — and each one of them has a major platform.
Hulu and YouTube will continue to lead the NewFronts pack in securing upfront TV ad commitments, according to multiple ad buyers. Twitter, which will host its third NewFronts presentation on Monday, is also inching into this category; and Viacom, which is no stranger to the TV upfronts, is also eliciting interest as the cable giant makes its $340 million streaming video acquisition, Pluto TV, a core part of its digital ad pitch, buyers said.
"Mass reach is still a thing," said Michael Piner, svp of video and data-driven investments at MullenLowe's Mediahub. "And there are certain partners that are being prioritized because they can achieve the mass reach of TV."
For Hulu and YouTube, prioritization from TV ad buyers is unsurprising. Hulu, which made $1.5 billion in ad revenue last year and now has 55 million ad-supported unique viewers per month, according to Comscore, is basically digital TV. Eighty percent of Hulu viewing happens on TV screens, according to Hulu's svp of ad sales, Peter Naylor. YouTube, meanwhile, remains the biggest ad-supported video platform on the planet and recently told Digiday that the number of hours users spend watching YouTube on TV screens has grown from 100 million hours per day as of last October to 200 million hours per day today.
Beyond that scale, both companies also have new TV products to pitch to advertisers, including competing live TV services in Hulu Live TV and YouTube TV. (Hulu's live TV service already has 2 million subscribers, and YouTube TV reportedly has 1 million subscribers.)
"These are the events that TV buyers go to," said Piner, of Hulu, YouTube and "full-episode player" providers such as Viacom. "They have scale on digital, make it possible for you to buy based on Nielsen age-sex demos and help you fill some of the cracks that have opened up in linear TV."
Twitter, which plans to do content deals with more than 950 media partners this year, is drawing greater interest from ad buyers. Similar to YouTube, Twitter offers a platform with huge reach — 134 million daily "monetizable" users, according to the company's most recent earnings report — and a pre-roll ad product that buyers are comfortable with.
Kay Madati, Twitter's head of content partnerships, did not say that Twitter is exclusively chasing TV ad budgets, but did not rule that out either.
"I'm not sure a CMO of a company today is saying, 'Oh, that's my TV budget and that's my digital budget,'" said Kay Madati, head of content partnerships for Twitter. "They are looking to create multiplatform experiences with the things they want to associate their brands with, and they are going to fund that in the way they think it's most appropriate."
A big reason why digital media companies don't command as much upfront interest as the platforms is the very fact that digital media still fundamentally does not have a scarcity problem. Where linear TV ad space is limited — and, to be fair, this will become less so as TV advertising itself undergoes a digital revolution — there is an infinite supply on digital media. This is a big reason why even YouTube has Google Preferred, which reserves top YouTube channels for marketers in an upfront.
"The nature of what [digital publishers] are selling does not require an upfront market," said Kait Boulos, vp of strategy and partnerships at Varick. "There are also certain partners where you don't even need a meeting to understand their offering."
Over the years, the NewFronts have also focused on non-video media including audio and mobile and social gaming. This has sometimes created a mixed bag of information coming from event to event, presentation to presentation, for what was originally envisioned as a marketplace for digital video.
That said, there is still some value in hosting a NewFronts presentation, ad buyers said. For some presenters, hosting a NewFront still creates a sense of legitimacy, Piner said. NewFronts can also allow presenters to show off to existing and potential clients, and gives clients a physical "touch point" for a media brand, said Boulos.
It's also not impossible for a digital publisher or studio to land upfront ad commitments off of the NewFronts. As much as 85% of Studio71's revenue every year from direct sales comes from yearlong upfront ad commitments, according to Studio71 CEO Reza Izad. The company, which is owned by German broadcaster ProSiebenSat.1, has hosted its own NewFronts presentation since 2016.
Izad said Studio71 is able to close its upfront ad commitments by the fall — typically after agencies have signed deals with TV networks and platforms such as YouTube and Hulu. Studio71's pitch is that it can offer scale — 100 million unique viewers per month on YouTube alone — with brand-safe inventory since the company vets every piece of content published by its network.
"[The NewFronts] is when we have an opportunity to present ourselves to the market, and so we take advantage of it," Izad said.
Subscribe to the Digiday Video Briefing: A weekly email with news, quotes and stats around the modernization of video, TV and entertainment. 
https://digiday.com/?p=332069
This week's Future of TV Briefing looks at how this year's upfront and recent announcements from AMC Networks and Paramount indicate the progression of programmatic in the TV and streaming ad market.
This week's Future of TV Briefing looks at how major streaming service owners' subscription business fared in the third quarter of 2023.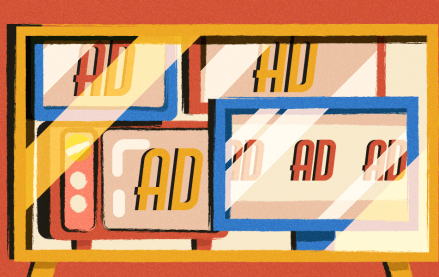 This week's Future of TV Briefing looks at what TV and streaming companies' latest quarterly earnings reports indicate about the state of the TV advertising market.