How Amazon could become an entertainment powerhouse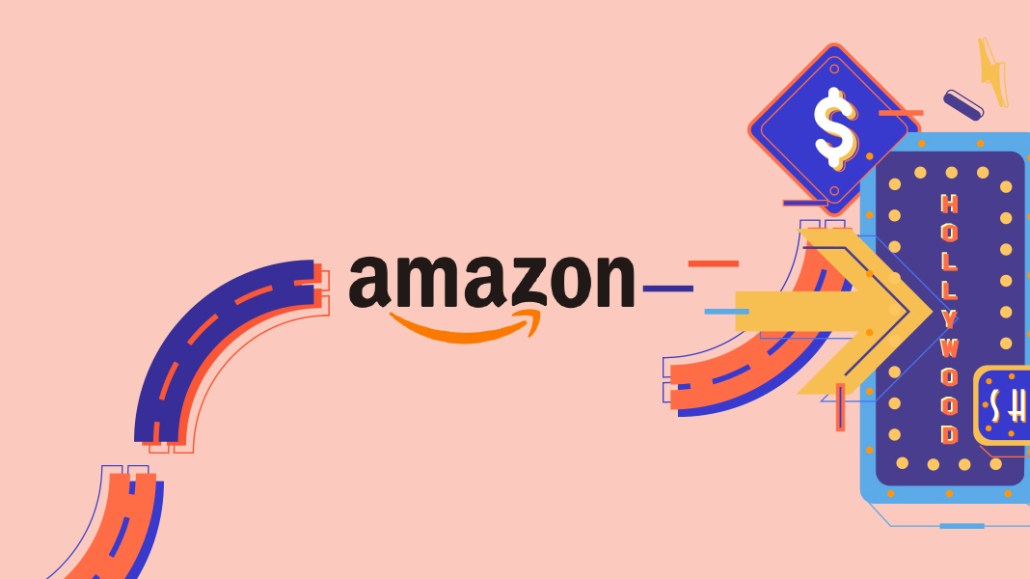 The list of industries trembling at the thought of Amazon turning its sights on them is not short. One juicy target: Hollywood.
Amazon already has a foothold in entertainment. After all, Amazon Prime Video already reaches roughly 18 percent of U.S. households. Amazon chief Jeff Bezos is poised to spend $4.5 billion on video content in 2017, nearly double what it spent the year before. Amazon, like Netflix, is poised to eat Hollywood.
Central to its entertainment empire is Amazon Studios, the arm that puts out original TV shows like "Transparent," "The Man in the High Castle" and "The Grand Tour" — content that's available for free to the 80 million people who pay for a $99-a-year Amazon Prime membership. It's spent $12 million to buy movies (and credibility) at this year's Sundance; the year before, its "Manchester by the Sea" was the first movie bought by a streaming service to win an Oscar, per Fortune.
Beyond the homegrown shows, Amazon also buys and distributes feature films and videos from publishers including Condé Nast and Playboy. Amazon also lets viewers subscribe to streaming services including HBO, Showtime and Starz as well as smaller channels. It's gotten a foothold in sports programming, having made a deal in April with the NFL to stream 10 Thursday night games and outbid Sky for the U.K. rights to broadcast ATP tour tennis matches.
Its Alexa-powered device, Echo, already dominates the voice-activated home assistant market.
Oh, and it's also getting into social media, launching Spark, an Instagram-like network for shopping; and working on Anytime, a messaging app.
Prime time
Amazon's biggest trump card in its entertainment ambitions is that they help it sell toilet paper. Amazon is bulking up on all this entertainment because it's critical to Amazon Prime, which is fueling much of Amazon's growth. Prime members spend twice as much — $1,300 — a year on Amazon than non-Prime members. Prime also gives Amazon data on its shoppers, which it can use to target more products and ads to them. So adding entertainment to Prime's free shipping benefits gives people more incentive to join and renew their subscription, and watch more Amazon video.
"The end game is to cement the subscription-bundled relationship with the consumer so that you never leave the bundle," says Rich Greenfield, media and tech analyst at BTIG. "I believe they think they'll win by controlling your time. Consumers spend four to five hours a day watching television. So there's a huge pot of fish to catch."
Amazon clearly wants more. It still lags behind Netflix in a few ways. It's one of the four major OTT apps, but is third in household penetration but fourth in terms of monthly viewing hours per month, behind Netflix, YouTube and Hulu, per comScore. To keep people reupping Prime, it also needs to keep giving people more attractive content. And Amazon hasn't had a breakout hit on the level of Netflix's "Orange is the New Black" or "Stranger Things."
With Amazon, the common refrain is, "Amazon can do anything it wants." And media and entertainment are no different. Observers see Amazon going after more and varied content. It's expensive to keep relying on third parties for content, so Amazon will continue to create its own, says Darren Herman, operating partner at Bain Capital.
Buy or build
However, as its acquisition of Whole Foods shows, Amazon isn't adverse to buying established companies after starting out building its own, as it did with food retail. In entertainment, that could mean buying a movie studio.
It could bid for more sports rights. Observers see it bundling streaming channels a la skinny cable bundles, positioning it to take video ad share from Google and Facebook, says Bernard Gershon, president of GershonMedia, which consults to publishers.
"One could imagine them buying ESPN, CNN, and that becomes just like another channel on your Amazon account," says Josh Lovitz, partner and co-founder of Consumer Intelligence Research Partners. Less likely, but not out of the question, he says, Amazon could leverage Bezos' ownership of The Washington Post to start a cable news network, which it could then promote and distribute.
Making video part of Prime's benefits makes Amazon's entertainment model different from other streaming services, which are just competing for people's entertainment budget. This Prime model also seems to be bringing new customers to streaming video. Netflix dominates streaming video, but fully 26 percent of Prime video watchers aren't already subscribing to Netflix, according to comScore research.
Amazon's packaging genius also extends to its Fire TV device, which makes TVs into connected devices. According to comScore, Fire TV owners are twice as likely to watch Amazon video on their Fire-connected TVs — far more than people who have Google Chromecast-connected TVs are likely to watch Google's YouTube.
"It speaks to how Amazon has packaged these things together as part of the Prime membership to create these synergies," says Mike Rich, vp of emergent products at comScore. "Clearly, Amazon is differentiating in making video a broader suite of products and services, so there's a stickiness they're going for."
Video helps Amazon in other ways. According to CIRP, Prime members who watch free video and found that they are more likely to buy and rent video from Amazon.
What does this all bode for publishers and content creators? Amazon's moves into entertainment means more competition for people's time and attention that are now going to newer streaming services such as Netflix and Hulu as well as legacy cable and broadcast companies. There's an opportunity for video companies to get more distribution for their content; the question is, will Amazon's terms be better or worse than what the legacy distributors would have paid, Lowitz says.
"They are not traditional, which makes them dangerous to the traditional ecosystem," Gershon says. "They are incented to grow Prime members, and Prime members buy more stuff. So their hands are not tied as a traditional bundler of content."
https://digiday.com/?p=255456