For all the hype around using data to target TV ads, larger advertisers in the U.K. have qualms about the price.
For context, the cheapest CPM for addressable ads on VOD is on Channel 4's All4 streaming service at £26 ($33.56), while the most expensive is ITV's ITV Hub service at £35 ($45.17). In comparison, linear ads cost between £10 ($12.91) and £15 ($19.36) depending on the audience and time of day. As much as price shouldn't be used as the only yardstick to measure the feasibility of addressable ads from TV broadcasters, especially if the ads perform better as a result of reaching a specific audience, it's at the front and center of a lot of investment decisions now.
"More generally, the relationship between price and quality of data is perceived as the likely drawback, but this is [with] the knowledge that improved data could mean further reduction in scalability, at least until addressable inventory increases across the wider TV market," said Direct Line Group's head of group commercial marketing, Sam Taylor.
Larger advertisers have, to date, used ads on broadcaster streaming services as a way to boost reach on TV by targeting more light TV viewers.
Alasdair Weddell at UKTV said addressable TV ads would probably account for "almost 10% of the broadcaster's TV investment in 2020 having increased year on year." "When the audience selection is right, we're now seeing favorable results," said Weddell. "The key to that is getting the right targeting."
More addressable TV impressions up for sale across the market could create enough competition to drive down CPMs.
"With the investments made by other broadcasters to grow their addressable TV businesses it should hopefully create some leveling out in pricing because Sky's Adsmart platform has the monopoly on that part of the market at the moment," said Henry Daglish, founder of The7stars media agency startup Bountiful Cow.
ITV will sell ads in its ITV Hub in online auctions from next February, essentially rivaling Sky Adsmart, while Channel 4 is working on a deal with ad tech vendor The Trade Desk, so that programmatic traders using its platform can bid on ad slots during the content it streams online. Furthermore, Freewheel, which is the largest ad server in the connected TV space, has launched a header-bidding product, which lets broadcasters sell their impressions through multiple ad networks, ad exchanges and demand-side platforms.
Greater competition for addressable TV ads won't instantly replace the reach linear can deliver, said Lawrence Dodds, communications and planning director at UM London. It will, however, diversify the routes advertisers use to access TV, he said. "The role of addressable TV could be to increase frequency against a high-value audience or to complement a wider media plan," said Dodds.
Several members from ISBA's TV Steering Group like Direct Line Group and Royal bank of Scotland have used and tested addressable ads when relevant to do so. This is generally to promote smaller products or reach target audiences where a higher CPM with zero wastage is more effective at delivering a return than the lower CPM against a broader audience. Larger TV advertisers share a similar view.
"We deliver high levels of reach to mass mainstream audiences at a relatively lower cost per thousand in linear TV already," said Kelly Davis, marketing communications manager at bed specialist Dreams. "There's no real benefit for us in paying the premium."
Better measurement might go some way to convincing advertisers to pay the premium for addressable TV ads instead of online video. There are some advertisers that are willing to pay a higher price for better targeting, but they importantly want to see a return. Although, data shared by broadcasters to media buyers on the performance of addressable ads has always been limited. If an advertiser wanted to increase precision targeting on TV, then they would have to rely on Adsmart or an online channel away from TV. Viewability, for example, is one metric many digital advertisers focus on but until earlier this year weren't able to do so on the ITV Hub player, which has around 30 million registered users. The broadcaster struck a deal with ad measurement firm Meetrics in the summer.
While deals like this make it easier for advertisers to compare the performance of addressable TV with online video, they also reinforce the walled gardens broadcasters are building around their ad businesses.
"We're seeing more and more closed ecosystems in TV, which means gaining holistic insights and measurement become challenging, particularly if you want to reduce overlap or drive optimal frequency," said Paul Kasamias, managing partner at Starcom.
Until broadcasters develop a universal set of metrics across all TV, advertisers won't know what addressable inventory is really worth, and therefore what they would be prepared to pay.
Measurement is the only way to recognize the potential benefit of addressable TV relative to linear, said Taylor. "Measurement across TV platforms is important to demonstrate continued success and protect TV on the media plan while truly harmonizing supply and demand," he said.
But imperfect measurement between broadcasters creates silos of money, which prevents investments from moving too quickly between different ad businesses, as the likes of Google and Facebook have shown.
"It is neither cost or supply — it is measurement," said Peter Rowe, brand planning lead at RBS. "We would like to be able to align measurement across all TV platforms so we can clearly plan and deliver to reach and frequency in one common method."
https://digiday.com/?p=352983
This week's Future of TV Briefing looks at the post-strike landscape for producers preparing to pitch projects to TV networks, streaming services and film studios.
This week's Future of TV Briefing looks at what an industry group's conditional certification of three measurement currency contenders signals about the TV ad business's measurement overhaul.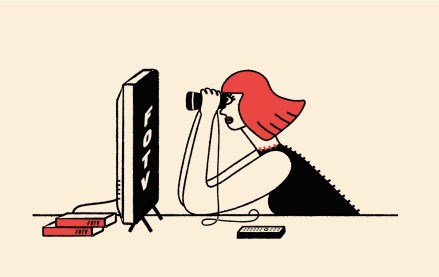 This week's Future of TV Briefing offers an updated list of the key terms that can cause confusion when talking about the TV, streaming and digital video industry.