Ad buyers question the quality of Facebook's premium video ads
October 3, 2018 • 3 min read
•
•
The quality of the publishers included in Facebook's new top-shelf video ad program can vary, depending on whether an ad buyer considers National Geographic's programming to be on par with MaxNoSleeves, a comedian with 220,000 Facebook followers known for his "dude fashion reviews."
Facebook has begun selling video ads through a program called In-Stream Reserve. Similar to YouTube's Google Preferred program, In-Stream Reserve puts a velvet rope around Facebook's most prized video inventory and sells it as a standalone package. However, what Facebook considers prized programming may not match with advertisers' expectations, especially among TV ad buyers who are accustomed to buying individual programs on linear TV and may be unfamiliar with Facebook shows like "Fear Pong" and "Truth or Drink," which along with MaxNoSleeves are also part of In-Stream Reserve.
When Facebook pitched the program as a test earlier this year, it asked advertisers to commit to spend $750,000 over three months. The price tag has since dropped to roughly $250,000 over three months, according to two agency execs with knowledge of the matter. A Facebook spokesperson declined to comment on pricing.
Among ad buyers' frustrations with In-Stream Reserve are the wide range of publishers and influencers that Facebook has pooled together and the relative lack of control it's giving advertisers. Unlike with regular pre-roll and mid-roll video ads on Facebook, advertisers cannot specify which publishers they do or don't want their ads to appear against when buying through In-Stream Reserve. Also unlike with Facebook's regular in-stream video ads, advertisers can only target their In-Stream Reserve campaigns by the audience's age and gender, which will be verified by Nielsen. Facebook is also offering an option to buy specific content categories of In-Stream Reserve inventory, but the only available categories at the moment are sports, entertainment and fashion/beauty, according to a Facebook spokesperson.
These limits in control leave advertisers to decide whether they are comfortable with their ads running alongside the publishers and influencers that Facebook has selected.
Facebook provides advertisers with the full list of publishers and influencers whose videos are included in In-Stream Reserve and updates the list each month. The list is based on factors like follower count, level of intentional viewing and engagement they receive (such as people searching for their videos on Facebook) and their level of returning viewers, according to a Facebook spokesperson.
Based on inventory lists that Facebook shared with ad buyers earlier this year, the 100-plus publishers and creators included in In-Stream Reserve ranged from major TV networks and sports leagues to traditional and digital publishers to individual influencers and even a few zoos, according to copies of two separate lists reviewed by Digiday that contain the inventory for a given month.
For example, Business Insider, CNN, Cincinnati Zoo and Botanical Garden, Conde Nast, Fremantle Media, National Geographic and Tastemade appeared on both lists. One list included the Big Ten Network, Rolling Stone and Travel + Leisure. The latter list included Vice and Jukin Media. Both lists included lesser-known influencers and publishers such as MaxNoSleeves and Jay Shetty as well as Cut, an upstart media company that has multiple Watch shows in In-Stream Reserve, such as "Fear Pong" and "Truth or Drink." Advertisers' lack of familiarity with the latter programming and their audiences makes buying In-Stream Reserve something of a gamble, particularly in light of the lack of targeting available.
"No idea who's buying this," said one agency executive after reviewing the lists.
Subscribe to the Digiday Video Briefing: A weekly email with news, quotes and stats around the modernization of video, TV and entertainment.  
https://digiday.com/?p=305649
This week's Future of TV Briefing looks at how this year's upfront and recent announcements from AMC Networks and Paramount indicate the progression of programmatic in the TV and streaming ad market.
This week's Future of TV Briefing looks at how major streaming service owners' subscription business fared in the third quarter of 2023.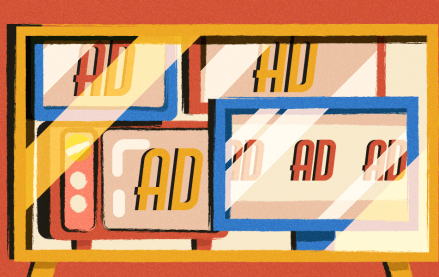 This week's Future of TV Briefing looks at what TV and streaming companies' latest quarterly earnings reports indicate about the state of the TV advertising market.