Facebook might grab most of the headlines today, but the streaming — or so-called "over-the-top" — video business that exists outside social platforms is also booming. With a growing list of distributors both big and small, the market offers a lot of content and a lot of choice.
Without a doubt, this is great for consumers. But for those vying for consumers' attention and subscription dollars, it's an incredibly volatile time. Here are the five big things we learned about the streaming-video business in 2016, a year in which we saw a lot more maturity as the market got more competitive.
Streaming video continues to be ruled by the "big four"
At a mass level, the streaming-video conversation begins with four companies: Netflix, Amazon, Hulu and YouTube. According to eMarketer data, these are the four biggest platforms for streaming-video viewers in the U.S.: YouTube leads the way with 95.3 percent of OTT video viewers, followed by Netflix with 60 percent, Amazon with 36 percent and Hulu with 31.4 percent.
It's pretty easy to see why these companies would rule above the rest — they are mass-entertainment platforms with content that serves every type of viewer imaginable. Even with shifting libraries, Netflix, Amazon and Hulu provide access to pretty much every TV show that's currently on the air, and plenty more from years past. YouTube, meanwhile, remains the single biggest platform for any type of content, including movies and TV shows (as rentals as well as original content through YouTube Red) and shorter clips distributed by studios and networks.
Building (and growing) a mass-entertainment service is hard
The dominance of the big four also makes it incredibly difficult — if not impossible — for a new distributor to enter the mass-entertainment streaming market. Take, for example, Verizon's Go90, which has looked to penetrate the market by acquiring everything from short-form shows and clips made by digital video creators to TV episodes and live sports. The company has spent hundreds of millions of dollars to build Go90 and, a year in, has yet to make any sort of dent among consumers. Vessel, Jason Kilar's much-hyped video startup that tried to be a premium version of YouTube, did not fare well either and was eventually acquired and shuttered by Verizon.
"Being in a business where you're new relative to your competitors, and where you need so much scale to be competitive, it's not the best use of capital," said Brian Wieser, senior analyst at Pivotal.
TV networks are finding value in going direct to consumers
People are subscribing to streaming services from legacy TV networks. CBS All-Access, which offers the broadcast network's TV shows and (more recently) NFL games, has 1.2 million paid subscribers. HBO Now's subscriber count is hovering around a million — the same goes for Showtime's standalone subscription service. None of these numbers comes close to Netflix, which has nearly 92 million global subscribers, but these companies don't need to. Most of the money is still in TV, and these digital services allow TV networks to reach viewers that have either cut the cord or never have paid for TV in the first place.
Competition is heating up the pay-TV business
The pay-TV space has long been criticized for being driven by monopolies — consumers don't have too many options when it comes to which cable or satellite companies they want to sign up for. That has begun to change with the launch of internet-based TV services. Dish Network launched Sling TV in 2015, followed by Sony's PlayStation Vue service a few months later. Earlier this fall, AT&T stepped into the digital pay-TV game with DirecTV Now, which offers 100 channels at varying price points. Next year, Hulu will launch its own live, internet-delivered TV service and YouTube is working on one of its own.
Suddenly, consumers have a lot of options. "These virtual [pay-TV distributors] will give each of us at least double the number of choices to choose from to be our primary 'television provider.' That's great for consumers, but not so much for the legacy [pay-TV companies]," said Peter Csathy, founder of media advisory firm Creatv Media. "It's not all bad, though, as those companies also provide the broadband pipes across which all of this content flows. And consumers demand ever-speedy broadband — which is a higher margin and increasingly lucrative business."
Watch out for Amazon
Amazon is (relatively) quietly doing something for video publishers that many other platforms including Facebook are unable to: generate revenue. Publishers that distribute their subscription services through Amazon's Channels program, or distribute content directly through Amazon's Video Direct program are beginning to see dollars flow in. Earlier this year, several publishers distributing their streaming services through Amazon said the platform was responsible for 30-40 percent of total subscribers.
"Amazon Prime video is a juggernaut," said Jonathan Anastas, CMO of Motor Trend owner TEN, to Digiday. "It's too important of an ecosystem to not be on it."
https://digiday.com/?p=214700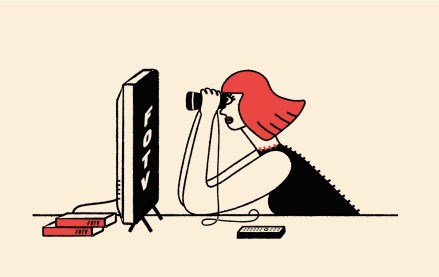 This week's Future of TV Briefing offers an updated list of the key terms that can cause confusion when talking about the TV, streaming and digital video industry.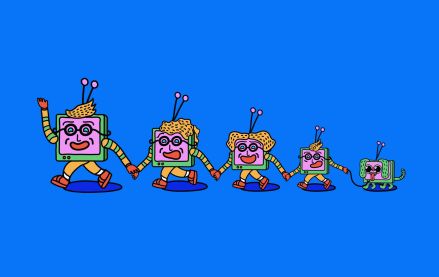 This week's Future of TV Briefing looks at what the Disney-Charter pay-TV distribution deal seems to indicate about the increasingly more-complementary-than-contentious relationship between traditional TV and streaming.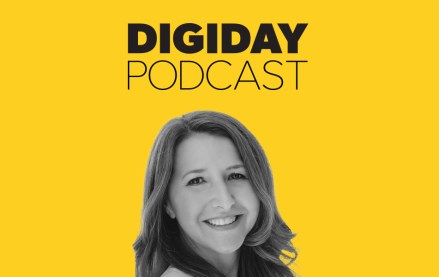 September 12, 2023 • 3 min read
Traditional TV now accounts for less than 50% of Georgia-Pacific's spending, but its share still exceeds streaming's.