Barstool Sports expands into pay-per-view amateur boxing
November 9, 2017 • 3 min read
•
•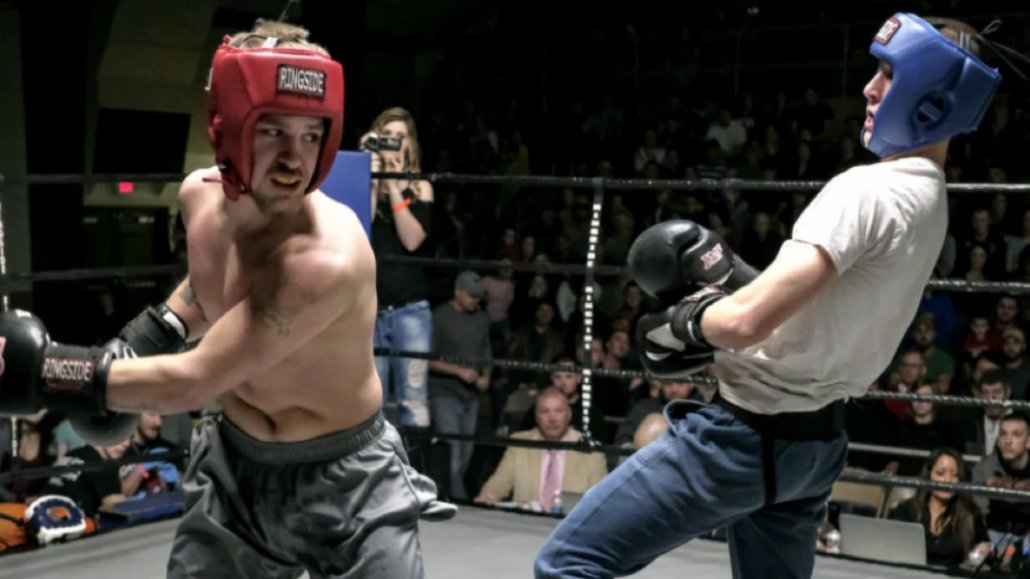 ESPN might not be ready for the Barstool Sports' brand, but Barstool is ready for backyard brawling.
The Chernin Group-owned digital publisher has acquired the Rough N Rowdy Brawl, a local amateur boxing competition in West Virginia, with plans to launch a new live event and pay-per-view business that will span more than a dozen competitions every year.
Barstool executives declined to disclose the financial terms for the deal, under which Barstool is forming a new business division called Barstool Brawl. Led by Rough N Rowdy Brawl founder Chris Smith, who is joining Barstool Sports as president of Barstool Brawl, Barstool Sports plans to produce more than 12 live boxing tournaments per year. In addition to selling tickets to these events, which will still be produced under the Rough N Rowdy title, Barstool will also produce a live pay-per-view broadcast of each one, which will stream on the publisher's website.
The decision to buy the Rough N Rowdy Brawl comes after Barstool found some success getting its audience to pay for a streaming pay-per-view the publisher produced of a tournament earlier this year. In March, Barstool produced a four-hour broadcast of the first night of the two-night boxing tournament, during which one of its employees fought a local prizefighter. Barstool was able to get 12,500 people to spend $5 on the broadcast, which was produced with only a handful of Barstool Sports staffers, including founder Dave Portnoy.
"After doing the PPV, which we had never done before, I wanted to buy [the Rough N Rowdy Brawl] the second I came back," said Portnoy. "It's a perfect match for our crowd, and it resonated with them instantly."
Barstool has total ownership over the content and experience, Portnoy said. That's appealing to the publisher, which — while it's no stranger to controversy — recently saw its late-night talk show with ESPN canceled after one episode.
Barstool Brawl has about 30 staffers underneath Smith, including event production, promotion and administrative staff. The number will vary slightly based on the venue and event, said Barstool Sports CEO Erika Nardini.
Barstool Sports itself will oversee the pay-per-view video production of each event. It plans to send about three or four producers to each event to set up the live pay-per-view broadcast and produce behind-the-scenes material leading up to the event. These promotional videos will take the form of fighter profiles and other pieces meant to hype up grudges and other storylines leading up to a fight, Portnoy said. Barstool personalities will also be on hand for commentary during the pay-per-view broadcasts.
All of the content will live on Barstool's website, with the promotional material also being distributed across the publisher's social channels.
Barstool anticipates multiple ways for it to make money from Barstool Brawl events. In addition to those who shell out money for the PPV broadcast, the events themselves will be ticketed. Barstool will also sell merchandise, which Nardini has previously said accounts for more than a third of the company's revenues. And whenever "it makes sense," the company will look to bring in ad sponsors for the tournaments, said Nardini.
"We have a very loyal and rabid fan base that supports everything we do, and events like this are ways for us to connect directly with our consumers," Portnoy said. "We're doing something just for our audience — there are no outside influences. So there's nothing someone who doesn't like us can complain about and nothing that can interfere with what we do. It puts us in a strong place where we can control our own fate."
Image via Barstool Sports
https://digiday.com/?p=262911
This week's Future of TV Briefing looks at the post-strike landscape for producers preparing to pitch projects to TV networks, streaming services and film studios.
This week's Future of TV Briefing looks at what an industry group's conditional certification of three measurement currency contenders signals about the TV ad business's measurement overhaul.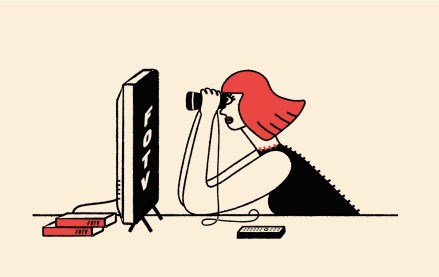 This week's Future of TV Briefing offers an updated list of the key terms that can cause confusion when talking about the TV, streaming and digital video industry.