At the 2014 Digiday Brand Summit in Nashville, Tenn., top brand marketers will display how the Web's impact on consumer behavior has made social content king. From April 27 to 29, DBS will cover why and how branded content has come into its own, and showcase the brands that are behind some of the best.
There are myriad reasons to attend DBS this year. We've narrowed it down to five to keep things simple.
Learn to think like a startup
We will kick off the Summit with a session revisiting last year's theme — what brands can learn from startups. Dave Knox, the CMO of Razorfish, will sit with Percolate co-founder Noah Brier and a couple of brand marketers to explore which effective strategies have been borrowed from the startup community. James Cooper, head of creative for Betaworks, detailed five lessons he learned while working with five major startups. This was one of our favorites: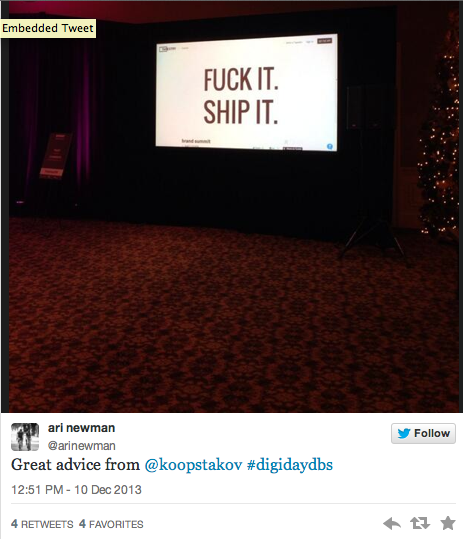 The case studies
Over two-and-a-half days, DBS attendees will be presented with case studies from the following top brands: Wellpoint, Cisco, General Mills, Hardee's, Mondelez, AMEX, Betabrand, Hasbro, GE, Urban Outfitters and more. Katrina Craigwell, GE's global manager of digital marketing, for example will share the story behind GE's #6SecondScience Fair Vines, winner of "Best in Show" at Digiday's 2014 Video Awards.
The brand workshop
After a morning of case studies, you will join your fellow DBS attendees to get beyond the headlines and turn insights into action. This session, hosted by Digiday's editor-in-chief Brian Morrissey and industry leader Matt Spiegel, will be an interactive dialogue between attendees, speakers and hosts where the most important voices are yours. Brian and Matt will engage attendees by comparing brand strategies and discussing implementation at their own companies. 

The brand hack
DBS attendees who choose to participate will be broken into teams and presented with a brand business challenge to solve. On the afternoon of April 28, teams comprising creatives, strategists, technologists and brand marketers will collaborate to determine how their collective skills and technologies can solve the challenge. Teams will present in front of a panel of judges, and the best ideas will win. Brands got some great ideas out of the hack last time and even went home with some cool toys: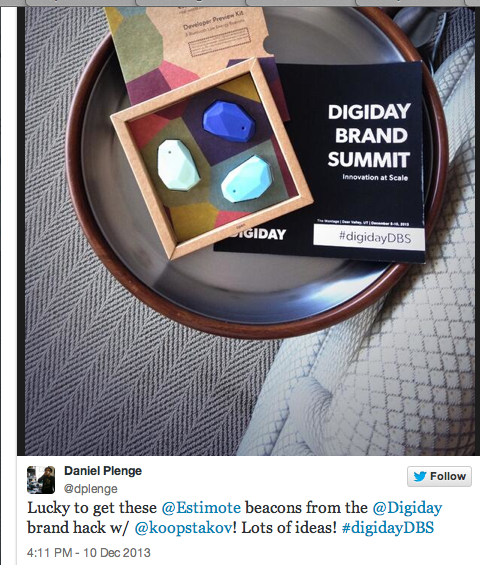 The 50/50 speaker gender split
In the all-too-male world of digital media, we've got more women than men speaking in editorial sessions at DBS. The speaker lineup includes: J. Kate Scott, social media manager for Overstock.com, Ginny McCormick, senior director of global marketing for Hasbro, Moira Gregonis, senior marketing manager for Urban Outfitters, Eliza Esquivel, VP Global Brand Strategy for Mondelez, Katrina Craigwell, global manager of digital marketing for GE, Karen Snell, digital content lead for Cisco, Mona Hamouly, vp of social media for AMEX and Kelly Colbert, Staff Vice President, Advertising & Social Media for WellPoint.
Need more reasons to attend the Digiday Brand Summit? For starters, it's in Nashville. If that's not enough, be sure to check out the site here and read attendee tweets from last year's Summit here. We hope to see you there.
Image via Shutterstock
https://digiday.com/?p=70001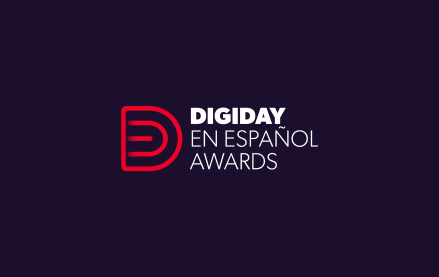 October 31, 2023 • 4 min read
Digiday is proud to announce the first edition of the Digiday en Español Awards, recognizing creative work focusing on Spanish-speaking audiences in the U.S., Latin America and Spain. Diversity, inclusion, connection, recognition and social responsibility were just some of the major themes found throughout the multicultural marketing industry's best campaigns, companies and people this year. […]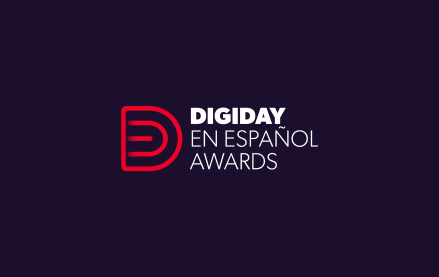 31 Octubre 2023 • 5 min read
Digiday se enorgullece en anunciar la primera edición de los Premios Digiday en Español, que reconocen el trabajo creativo centrado en el público hispanohablante de EE.UU., Latinoamérica y España. La diversidad, la inclusión, la conexión, el reconocimiento y la responsabilidad social fueron algunos de los temas principales que destacaron las mejores campañas, empresas y profesionales […]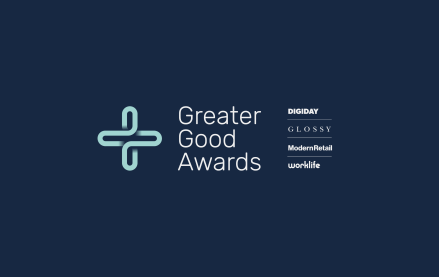 October 24, 2023 • 3 min read
The 2023 Greater Good Awards, presented by Digiday, Glossy, Modern Retail and WorkLife, showcase the work being done across industries on social causes, making an impact and working for the greater good while doing business. This year, there was an emphasis on social responsibility and sustainability initiatives. Companies are prioritizing investment in the well-being and […]