General Electric took home Best in Show for its #6SecondScience Fair Vines at last night's fourth annual Digiday Video Awards gala. GE also won in the "Best Video Campaign — Consumer" category at an evening that celebrated overall industry excellence and breakthrough achievement in video media, marketing and advertising.
Other winners include Pereira & O'Dell, which took home "Best Video Creative" for their work on Skype's "Stay Together" Family Portraits campaign, and in "Best Branded Video Web Series" for their work with Intel Inside on the Toshiba Laptop campaign.
GE's #6SecondScience Fair Vines began as a series of quick-hit science lessons on the video platform, tweeted out by GE. After receiving a strong response from fans — who started sharing their own experiments — it quickly morphed into a user-generated campaign. The best user submissions and GE's own Vines are hosted on GE's "#6SecondsScience Fair" Tumblr, which now home to more than 100 videos.
Other notable winners were PMK*BNC for Audi of America in "Best Brand Use of Video for Entertainment," Complex Media for their Magnum Opus series in "Best Original Non-Scripted Video Series," Adobe Primetime for "Best Video Technology Innovation," and WatchESPN for "Best Video Destination — Entertainment."
Winners of Digiday's Video Awards were selected from 69 finalists across 18 categories, ranging from "Best Original Scripted Series" to "Best Video Ad Network." Judges — selected from the staffs of Bleacher Report, kbs+, Iris Worldwide, Rokkan, Digitas, Saatchi & Saatchi — had an especially high-quality set of submissions to sift through.
The Digiday Video Awards were presented last night at an event at City Winery in Manhattan by Digiday's Clair Lorell and Brian Braiker. For a full list of our judges and information on judging criteria, see here.
The complete list of winners is available on the Digiday Video Awards site and is posted below.
Best In-Banner Video Ad
CBS Interactive for Hostages
Best In-Stream Video Ad
Innovid for Mercedes-Benz CLA
Best Video Campaign – Consumer
GE for #6SecondScience Fair
Best Video Campaign – B-to-B
Robert Half International with Traction for "Bob"
Best Video Creative
Pereira & O'Dell for Skype, The Stay Together Family Portraits
Best Mobile Video Advertising
AdColony, Xbox, and Starcom MediaVest Group for Xbox Gears of War: Judgement Mobile Video
Best Social Video Advertising
Vert and The Weather Channel for Tornado Week on The Weather Channel
Best Cross Video Offline to Online Campaign
Turner Entertainment Networks for Occupy Conan, sponsored by Volkswagen
Best Branded Video Web Series
Pereira & O'Dell for Toshiba Laptop with Intel Inside
Best Brand Use of Video for Entertainment
PMK*BNC for Audi of America
Best Original Scripted Show/Series
DECA/Pemberley Digital for "The Lizzie Bennet Diaries"
Best Original Non-Scripted Video Show/Series
Complex Media for "Magnum Opus"
Best Video Distribution/Syndication Platform
HuffPost Live for The Huffington Post's Live-streaming Network
Best Video Ad Network
TubeMogul Video Ad Buying Platform
Best Video Technology Innovation
Adobe for Adobe Primetime
Best Video Destination – Entertainment
ESPN for WatchESPN
Best Brand Video Destination
B-Reel for Google Street View Treks
Best Brand Use of Video for Information
Toyota and 360i for Meals Per Hour
Best In Show
GE for #6SecondScience Fair
https://digiday.com/?p=63881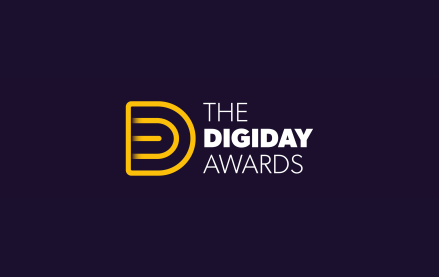 September 26, 2023 • 3 min read
The 2023 Digiday Awards highlighted a surge in different techniques to gain customer engagement, from multisensory encounters to infusing cutting-edge technologies and more. This year's winners also focused on collaborative partnerships to access untapped markets, craft distinctive offerings and spur innovation. One program that touches upon all these themes won Best In-Game Advertising Strategy — […]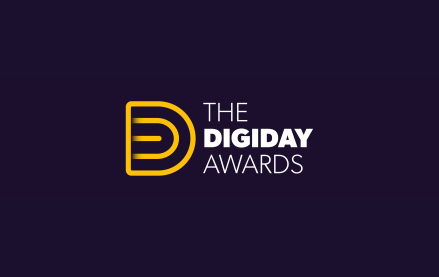 September 12, 2023 • 5 min read
This year, immersive brand journeys and multi-platform campaigns have become essential strategies for brands to tap into new markets and diverse audiences with innovative and unique offerings. Finalists for the 2023 Digiday Awards have also leaned on influencer marketing, brand collaborations and visual storytelling to foster deeper connections with their audiences. For instance, in the […]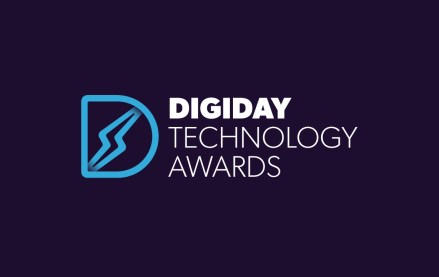 August 29, 2023 • 3 min read
The full roster of 2023 Digiday Technology Awards winners highlighted how companies are adopting new technologies in pursuit of highly effective personalization balanced with data privacy. Among the prevalent themes this year were micro-personalization with AI, e-commerce technology as well as privacy compliance and partnerships. Putting artificial intelligence at the forefront was LivePerson, winner of […]