GE leads the pack of Digiday Content Marketing Awards finalists
May 6, 2014 • 4 min read
•
•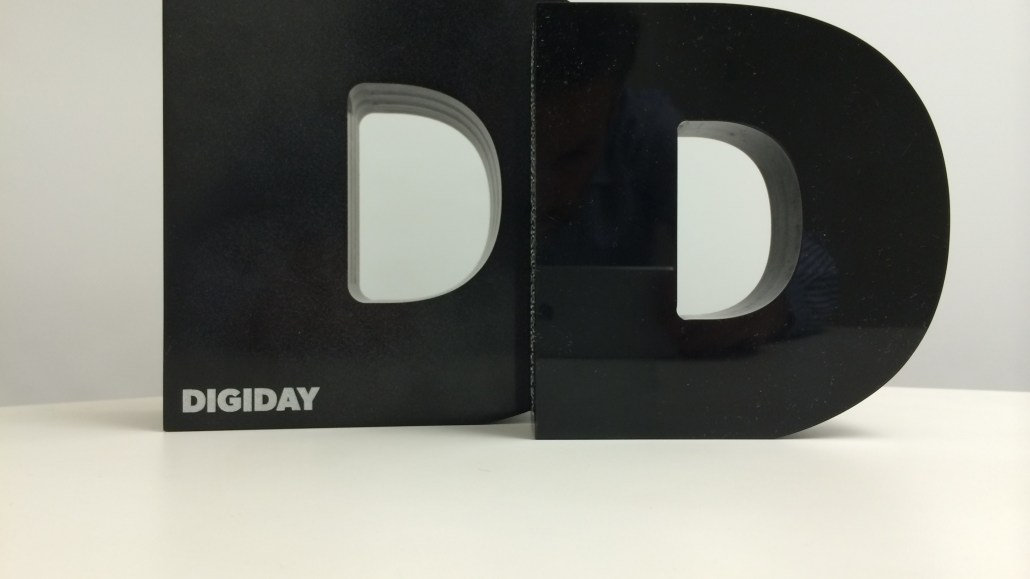 GE has been selected as a finalist in six categories for the upcoming first annual Digiday Content Marketing Awards Gala.
Created to honor overall excellence and breakthrough achievement in content marketing in the last calendar year, the gala will be held on May 22, 2014 in New York City. Digiday will award the brands, agencies, publishers and platforms that are pushing our industry forward in this increasingly vital form of advertising.
To learn more about the judges and judging criteria, see here.
GE was recognized as a finalist in "Best Brand Digital Magazine," "Best Use of Twitter," "Best Brand Vine," Best Use of Video Content," "Best Brand Instagram," and "Best Use of Pinterest" for its innovative social storytelling through visual channels. Its #6SecondScience Fair and #GravityDay campaigns, "Badass Machines" and "Hey Girl" Pinterest boards and Twitter 3D Printing Day campaign have resonated with GE's audience, which has shown steady growth.
R/GA and OMD are nipping at GE's heels with four finalist submissions each. Digital agency R/GA received recognition for its collaboration with Converse and its partnership with MasterCard on three different campaigns. Global media communications agency OMD got attention for its work with Walgreen's and TaskRabbit, Pepsi Max and Slate.
Agencies Huge and Cake USA are each finalists in three categories. Huge earned attention for its Think With Google and Audi Snapchat campaigns while Cake USA received nominations for its Volvo Joyride campaign.
Tory Burch, Shutterstock, 360i, DigitasLBi and Razorfish grabbed two finalist nominations each.
The full list of finalists is available on the Digiday Content Marketing Awards site and is listed below. The winners for all categories will be announced at the Content Marketing Awards Gala at City Winery in New York City, May 22, 2014. We hope to see you there!
Best Branded Content Site / Best Brand Blog
Google and Huge for Think With Google
R/GA New York for Converse
Real Business, Sponsored by Xerox
Shutterstock for the Shutterstock Company Blog
Best Branded Content Series
Cake Group USA for Volvo Joyride Content Series
DigitasLBi for American Express #PassionProject
SlateCustom with OMD for Roadshow for Growth
Vox Media Inc. for The Future Is Now
Best Brand Digital Magazine
Avaya Innovations Magazine
Chango's Programmatic Mind Magazine
Ewing Marion Kauffman Foundation and The Adcom Group for ID8 Nation
GE Txchnologist
Best Brand Newsroom
Jyske Bank TV
Sungard Availability Services for SunGardASVoice
Tory Burch for The Tory Blog
Best Content Marketing Tech Platform
Citia
NewsCred
RebelMouse for Sprint & Hello Giggles
The Sharethrough Exchange (STX)
Best Content Marketing Agency
360i
Atlantic Media Strategies
Cake Group USA for Volvo Joyride Content Series
Best Use of Twitter
GE
L'Oreal Paris Advanced Haircare
R/GA for MasterCard MLB All-Star Week
R/GA for MasterCard #PricelessNewYear
Best Brand Vine
BBDO Atlanta & Click3X for AT&T Elements of Everyday Life
GE
Lowe's and Resolution Media for Lowe's "Fix in Six"
Oreo & 360i
Best Use of Video Content
GE for #6SecondScience Fair
OMD for Pepsi Max Test Drive
PMK*BNC for Audi of America
Razorfish for Citi's Global Progress Campaign
Saatchi & Saatchi LA for Toyota Tundra Engineers Know-How
Best Brand Instagram
GE
OMD for Smashbox Full Exposure Palette
Best Publisher Native Advertising Program
Forbes Media for BrandVoice
The Atlantic in Partnership with Cadillac for First Drafts
The Daily Beast for PepsiCo Super Bowl Playbook
The Economist for GE Look Ahead
HuffPost Partner Studio
Best Publisher Content Studio
Green-Label by Mountain Dew and Complex Media
Studio@Gawker
Citi and LinkedIn's Connect: Professional Women's Network
Canon, Mediacom and Say Media for Canon EOS 5D Mark III DSLR Camera
HuffPost Partner Studio
Best Brand Facebook
Downy & 360i for SoftSide
Sport Chek Social Flyer
Best Brand YouTube Channel
DigitasLBI with American Express for #PassionProject
Cake Group USA for Volvo Joyride Content Series
Best Branded Email Content / Campaign
Google and Huge for Think with Google
The Honest Company with Retention Science
Best Use of Pinterest
GE
R/GA for MasterCard #AcceptanceMatters
Tory Burch
Most Innovative Use of New Social Platforms
Audi and Huge for 'Audi Takes Snapchat By Storm on Super Bowl Sunday'
IPG Media Lab
OMD with Walgreen's and TaskRabbit
Best Mobile Content Site
For The Win (USA TODAY Sports Media Group)
Kargo for The Hollywood Reporter's mobile website
Turner Sports Digital for the NCAA March Madness Live App
Best Infographic
LUMA Partners for LUMAscapes
Razorfish and Citi with The New Yorker
Rise Interactive for NorthShore University HealthSystem
Shutterstock Annual Global Design Trends Infographic
Best New Product or Publication Launch
Questus for Total Cereal's Good to a Guy Experience
LiquidThread and Starcom Mediavest Group for Lunchables Uploaded
Ubisoft Entertainment for Rocksmith 2014 Edition: 60-Day Challenge
Unified for Injustice Battle Arena
Most Innovative or Creative Use of Content
betaworks for Dots and GE
Mekanism for AMP Energy PowerDash
TechTarget Custom Media Solutions
The New York Times, Goldman Sachs and The Media Kitchen for Goldman Sachs' "An Interactive Guide to Capital Markets"
Best In Show (Editorial Choice)
To be announced at the Digiday Content Marketing Awards Gala
https://digiday.com/?p=74322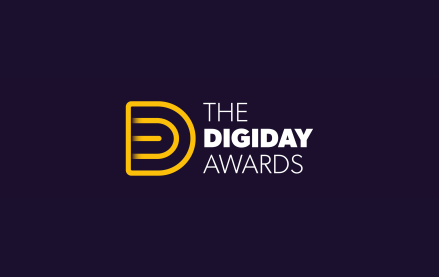 September 26, 2023 • 3 min read
•
•
The 2023 Digiday Awards highlighted a surge in different techniques to gain customer engagement, from multisensory encounters to infusing cutting-edge technologies and more. This year's winners also focused on collaborative partnerships to access untapped markets, craft distinctive offerings and spur innovation. One program that touches upon all these themes won Best In-Game Advertising Strategy — […]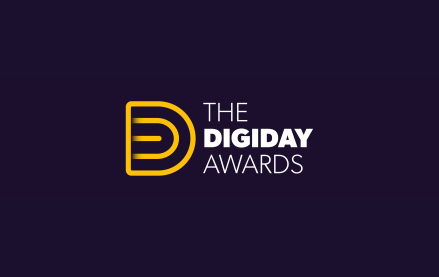 September 12, 2023 • 5 min read
•
•
This year, immersive brand journeys and multi-platform campaigns have become essential strategies for brands to tap into new markets and diverse audiences with innovative and unique offerings. Finalists for the 2023 Digiday Awards have also leaned on influencer marketing, brand collaborations and visual storytelling to foster deeper connections with their audiences. For instance, in the […]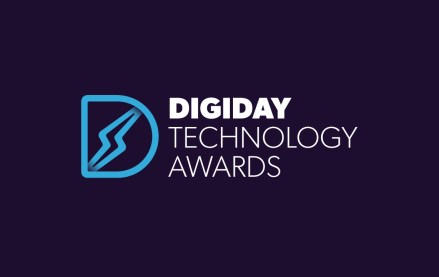 August 29, 2023 • 3 min read
•
•
The full roster of 2023 Digiday Technology Awards winners highlighted how companies are adopting new technologies in pursuit of highly effective personalization balanced with data privacy. Among the prevalent themes this year were micro-personalization with AI, e-commerce technology as well as privacy compliance and partnerships. Putting artificial intelligence at the forefront was LivePerson, winner of […]