Walgreens, CBS Interactive, Food52, Kohl's and more named finalists for the 2019 Digiday Awards
October 8, 2019 • 6 min read
The finalists for the 2019 Digiday Awards — Digiday's annual recognition of the companies, campaigns and creative modernizing media and marketing — are here. This year's shortlist includes the biggest names in media and marketing: CBS Interactive, Food52, Walgreens, Kohl's, Sephora and more.
Finalists for Best Use of Video, sponsored by Tubular Labs, focused on people-driven stories. GSD&M's campaign for the U.S. Air Force put the spotlight on female pilots, while Ancestry.com and SundanceTV uncovered the impact of the Underground Railroad on six American families. HP and Edelman explored the changing meaning of the American family through photographic portraits and DiMassimo Goldstein saw the funny side of the disastrous Fyre Festival by providing stock images through its campaign "Fyrestock."
Among Best Product Launch Campaign finalists were Spotify, which capitalized on the popularity of astrology with its zodiac-inspired playlists, and Barbarian, which reached the notoriously skeptical software engineering community with the tongue-in-cheek "What Could Go Wrong?" campaign for software company Solace. Barkley brought enriched protein drink Mulu to the protein-hungry customer, while EA brought "Apex Legends" to the unsuspecting one — the game was unveiled and launched on the same day. Food media outlet Food52 launched its first line of homeware, inspired by feedback from the Food52 community. 
Multi-Platform Campaign of the Year finalists focused on major cultural forces. The increased legalization of marijuana in the United States inspired Barkley USA's 4/20 campaign for Wingstop; the dearth of young people in farming was the impetus for The Martin Agency's spin on a beloved children's song for Land O' Lakes. 
This year's winners will be announced at the Digiday Fall Awards Gala on Nov. 14 at the Chelsea Lighthouse in New York City. Winners for the Digiday WorkLife and Technology Awards will also be announced. Tickets for the gala are on sale here.
Best Creative
VG Partnerstudio, SF Studios and Motion Blur – Amundsen
Walgreens and Team WPP – Feel More Like You/Battle Beautifully
MTV – Duck Phone Dating Hotline
Manus and VG-lista – #åretsviktigstelåt
Buffalo Wild Wings and The Martin Agency – Jewel Stool
Wednesday Agency and Sephora – We Belong to Something Beautiful
Best Use of Social
RAPP Worldwide and American Family Insurance – American Dreams
TNT and Fullscreen – I Am the Night
Performics and Xfinity xFi Pods 
Marina Maher Communications and Pantene – 14 Day Challenge
Bullish, Foot Locker and Nike – Discover Your Air
SVEN and Teleperformance PH – 1Question Interview Bot
Best Use of Mobile
USA TODAY – Apollo Moon Landing Experience
MTV International – MTV EMA
7-Eleven – 7-Eleven App and 7Rewards Loyalty Program
Chipotle Mexican Grill – Live Freeting The Finals 
Intersport – Friday Night Stripes
Sabio Mobile, Starcom and Bimbo Bakeries USA – Oroweat Hispanic
Best Use of AI
Sony Pictures Entertainment and Fullscreen – Eddie's Clubhouse
Branded Entertainment Network and Philo – Influencer Campaign
Planned Parenthood Federation of America and Work & Co – Roo
Hustler Turf and Valassis
Lexus and The&Partnership – "Driven by Intuition"
MotorTrend Group – Carspotting by MotorTrend
Best Use of Video, sponsored by Tubular Labs
U.S. Air Force and GSD&M
Schafer Condon Carter and Chicago Cubs – Everybody In
CBS Interactive, CBS Television Network and Starbucks – "Starbucks Theater | December 2018"
Shutterstock and DiMassimo Goldstein – Fyrestock
Ancestry and SundanceTV – Railroad Ties
HP Inc. and Edelman – All-American Family Portrait
Best Product Launch Campaign
Duncan Channon and e.l.f. – Beautyscape #onestoswatch
Barbarian and Solace – What Could Go Wrong?
Food52 – Five Two
Barkley and Dairy Farmers of America – MÜLÜ
Electronic Arts and Branded Entertainment Network – Apex Legends
Spotify, Spotify In-House – Cosmic Playlists
Best Social Good Campaign
Courageous Studios and P&G – "Out of the Shadows and Queer City"
Walgreens and Team WPP – Red Nose Day 2019
24sata – Gone, But Not Forgotten
Wednesday Agency and Sephora – We Belong to Something Beautiful
Land O'Lakes and The Martin Agency – SHE-I-O
Publicis Sapient and Dove – Project #ShowUs
Best Branding B2B Campaign
Publicis Sapient and Samsung  – Samsung Business.com Transformation
Viacom Velocity and VAB – You Innovate. TV Elevates.
RAPP – Travel Heroes
Bloomberg Media and BlackRock – Defining Factors
Salesforce and Mahlab
Barbarian and Solace – What Could Go Wrong?
Best Branding Consumer Campaign
Nebraska Tourism Commission – "Nebraska. Honestly, it's not for everyone."
Hulu, Courageous Studios and UM – "The Shape of History"
Old Navy and PMG – Sky's The Limit
Chipotle, Collab and Day One – Chipotle's TikTok LidFlip Hashtag Challenge
Barkley and Dairy Farmers of America – MÜLÜ
Burson, Cohn and Wolfe and Krazy Glue – Man vs. Glue
Multi-Platform Campaign of the Year
Walgreens and Team WPP – Summer/Save Your Skin
Land O'Lakes and The Martin Agency – SHE-I-O
Code and Theory and adidas Originals – adidas Originals Nite Jogger
Barkley, Wingstop, and Starcom
Kohl's + Food Network – '18'19
Adobe and Dell
Video Campaign of the Year
The Players' Tribune
COPA90 and Pepsi – For The Love Of It
CBS Interactive, CBS Television Network and Starbucks – "Starbucks Theater | December 2018"
U.S. Air Force and GSD&M
Arena Media and Havas Portugal – Covering Portugal with NOS Giga
Duncan Channon and Universal Orlando Resort – #UniversalVibes
Search Campaign of the Year
Adtaxi
Hanapin Marketing & Bozzuto
RPA and Acura
January Digital and David's Bridal
Roto-Rooter and 360i
Reprise Digital – New Coke's Limited-Edition Comeback
Audio Campaign of the Year
The Players' Tribune – Knuckleheads Podcast
Who What Wear – Second Life
DIMES and Yemek.com
Century 21 Real Estate and Slate Studios – The Relentless
UM UK and A Million Ads – Dynamic Muddle Prevention
Morgan Stanley – Thoughts on the Market
PR Campaign of the Year
Lippe Taylor
BCW and Krazy Glue – Man vs. Glue
Moxie Communications Group and Rockets of Awesome – #TheAwesomeChallenge
Sephora and DeVries Global – SEPHORiA
GumGum – Art.ificial
RXMOSAIC and Pfizer
Media Plan of the Year
Spark Foundry and Citi
GYK Antler and New Hampshire Division of Travel and Tourism Development – Winter 2019
Barkley, Wingstop and Starcom – 420
Rakuten, Duncan Channon, Pereira O'Dell, Ocean Media – Rakuten Rebrand
Arena Media Spain and Advance / Affinity Petcare – Pet Talks
Havas Media and TD Bank
Social Media Team of the Year
Crunchyroll
GoDaddy, Inc.
Jungle Creations
Transamerica
Most Innovative Publisher
The Dodo
Bustle Digital Group
Dow Jones – The Wall Street Journal and Barron's Group
The Infatuation
NowThis
Courageous Studios
Creative Agency of the Year
One Solution – One X Studios
Propeller
Lippe Taylor
Code and Theory
Media Agency of the Year
January Digital
m/SIX
Maffick
Brand of the Year
Gravity Products
Mailchimp
Verizon Media
https://digiday.com/?p=348467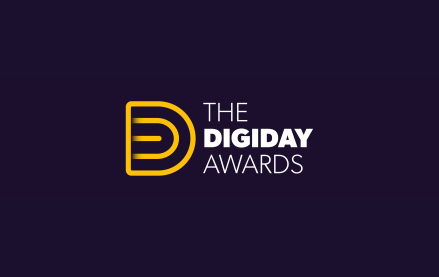 September 12, 2023 • 5 min read
This year, immersive brand journeys and multi-platform campaigns have become essential strategies for brands to tap into new markets and diverse audiences with innovative and unique offerings. Finalists for the 2023 Digiday Awards have also leaned on influencer marketing, brand collaborations and visual storytelling to foster deeper connections with their audiences. For instance, in the […]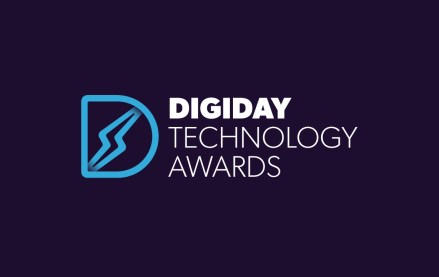 August 29, 2023 • 3 min read
The full roster of 2023 Digiday Technology Awards winners highlighted how companies are adopting new technologies in pursuit of highly effective personalization balanced with data privacy. Among the prevalent themes this year were micro-personalization with AI, e-commerce technology as well as privacy compliance and partnerships. Putting artificial intelligence at the forefront was LivePerson, winner of […]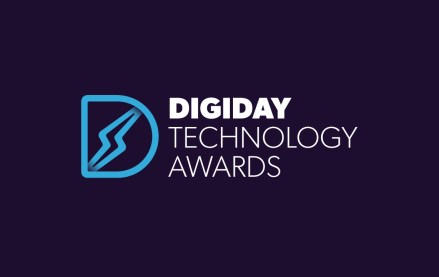 August 15, 2023 • 5 min read
Micro-personalization with AI, e-commerce technology, privacy compliance and partnerships proved the driving factors for success in this year's Digiday Technology Awards shortlist. As the judges' choices illustrate, the submissions that came in a cut above demonstrated brands' passion for balancing data privacy and highly effective personalization — adopting technologies and integrating with partners to achieve […]