Hyundai, CBS Sports and AB InBev are among the Digiday Content Marketing Awards winners
May 16, 2023 • 4 min read
•
•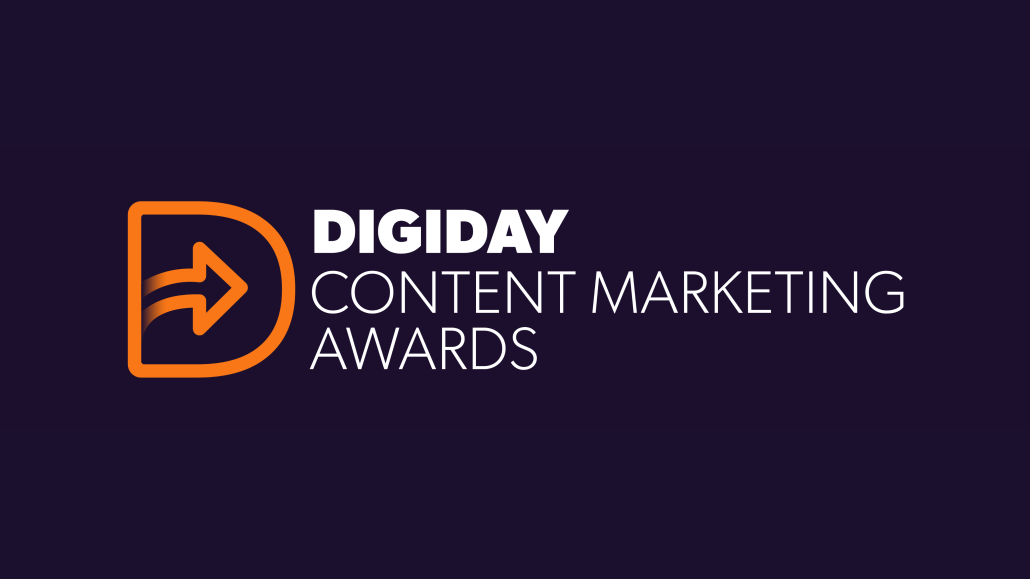 The list of winners of the 2023 Digiday Content Marketing Awards highlights how companies are leaning on immersive video and interactive social media content to create meaningful connections with growing Gen Z audiences. DE&I initiatives remain top priorities for brands as they develop new ways to share the voice of underrepresented groups.
For example, QYOU Media, in partnership with Hyundai, took home the Best Advertising Partner award for their 'OKAY Hyundai' campaign. The goal was to deliver expanded awareness, purchase consideration and audience engagement with Black communities by working alongside Black content creators, ensuring messaging was conveyed with authenticity and cultural relevance. All in all, the campaign produced positive social sentiment within the Black community, significantly surpassing view and engagement goals.
For Best Agency/Client Collaboration, CBS Sports and Bonobos claimed the award for their "Decades of Drip" campaign, which used social-first branded content videos to promote Bonobos' golf wear line. To tell the story of golf fashion through the years, the campaign featured PGA star Justin Rose wearing a series of era-defining looks and playing with clubs used throughout the sport's history, including his modern-day Bonobos gear. This video content was then optimized for TikTok and Instagram in an engaging short-form format while featuring the full-length ad on CBS Sports' YouTube, Facebook and Twitter profiles. This branded content alone drove 7.5 million impressions and 3.4 million video views. It surpassed CBS Sports TikTok benchmarks, garnering 700% more engagements than the average post on the platform.
AB InBev/Michelob ULTRA and Wieden+Kennedy earned the Best Brand/Influencer Collaboration award for their Super Bowl campaign, 'It's Only Worth It If You Enjoy It,' which was designed to reinforce the brand's stance on gender equality in sports. The brand and its agency created a 60-second Super Bowl spot that brought to life a fictional world inspired by classics such as 'The Big Lebowski' and 'Kingpin.' This campaign highlighted sports legends finding joy in their professional journeys. Throughout the Super Bowl weekend, it generated 3.8 billion impressions, becoming the second most searched ad on Google during the game.
Explore all the 2023 Digiday Content Marketing Awards winners below — including a quick rundown of the programs and insights into why they won and what marketing teams can learn from them.
Download the complete guide here.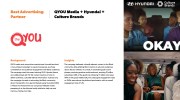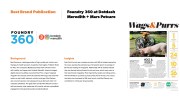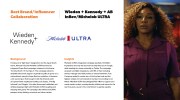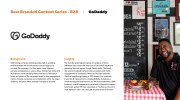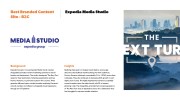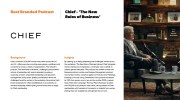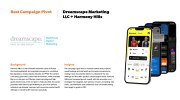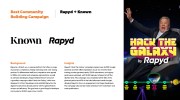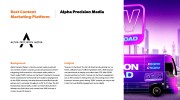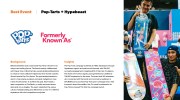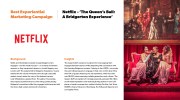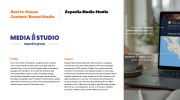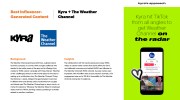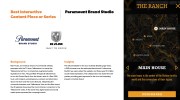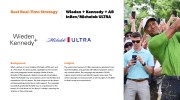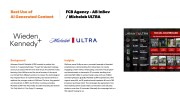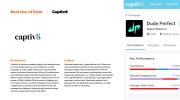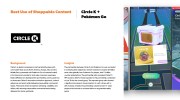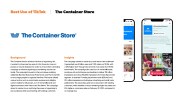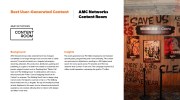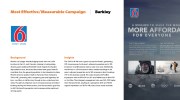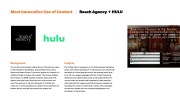 Full 2023 Digiday Content Marketing Awards winners list below:
Best Advertising Partner
QYOU Media Presents 'OKAY, Hyundai' in partnership with Hyundai and Culture Brands
Best Agency/Client Collaboration
Bonobos x CBS Sports Present "Decades of Drip"
Best Brand Publication
Foundry 360 at Dotdash Meredith x Mars Petcare: Paw Print
Best Brand/Influencer Collaboration
Wieden + Kennedy – AB InBev / Michelob ULTRA
Best Branded Content Series – B2B
Best Branded Content Series – B2C
Launch of HigherDOSE Biohack-hers
Best Branded Content Site – B2B
Foundry and OpenText – Digital Futures
Best Branded Content Site – B2C
Best Branded Podcast
"The New Rules of Business" Podcast by Chief
Best Campaign Pivot
Dreamscape Marketing LLC – Harmony Hills
Best Community Building Campaign
Rapyd and Known – Hack the Galaxy
Best Content Marketing Platform
Alpha Precision Media- 5GRV: Gamers on the Road
Best Event
Pop-Tarts & Hypebeast: Crazy Good Skate Jam
Best Experiential Marketing Campaign
Netflix – The Queen's Ball: A Bridgerton Experience
Best In-House Content/Brand Studio
Best Influencer-Generated Content
Kyra and The Weather Channel – The Weather Channel x Creator App Campaign
Best Interactive Content Piece or Series
Paramount Brand Studio – Ram x Yellowstone Set Tour
Best Metaverse Campaign
eos X Mariah Carey's Winter Wonderland on Roblox
Best Multi-Channel Strategy
The Wild & Brew City – Represent A Proper Snack, Gary
Best Product Launch Campaign
Britvic/Tango, LADbible Group and mSix@Partners: How the peach emoji parody got GenZ Tango'd
Best Real-Time Strategy
Wieden + Kennedy – AB InBev / Michelob ULTRA
Best use of AI Generated Content
FCB Agency – AB InBev / Michelob ULTRA
Best use of Data
Captiv8 – Creation Of Influencer Velocity Index (IVI)
Best use of Native Advertising/Sponsored Content
Pop-Tarts/Kellogg: The Gingerbread Zillow Program
Best use of Shoppable Content
Circle K & Pokémon Go – Bringing Retail to Life Through Augmented Reality
First Media and Kraft Heinz – 2022 Holiday Campaign with So Yummy
Best use of Social
Barkley and HARIBO – Chewy Games Social
Best use of TikTok
The Container Store – Launch of "Welcome to the Organization"
Best use of Video
OMD and Ancestry "A Dream Delivered: The Lost Letters of Hawkins Wilson"
Best User-Generated Content
AMC Networks Content Room
Content Marketing Partner of the Year
Foundry 360 part of Dotdash Meredith
Most Effective/Measurable Campaign
Most Innovative Use of Content
Long & unfunny; how Reach Agency promoted HULU's #1 comedy
https://digiday.com/?p=504304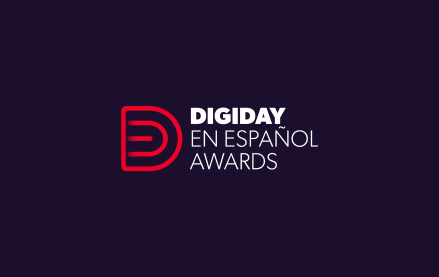 October 31, 2023 • 4 min read
Digiday is proud to announce the first edition of the Digiday en Español Awards, recognizing creative work focusing on Spanish-speaking audiences in the U.S., Latin America and Spain. Diversity, inclusion, connection, recognition and social responsibility were just some of the major themes found throughout the multicultural marketing industry's best campaigns, companies and people this year. […]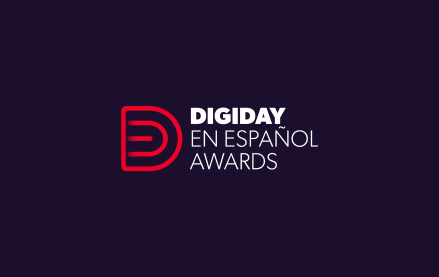 31 Octubre 2023 • 5 min read
Digiday se enorgullece en anunciar la primera edición de los Premios Digiday en Español, que reconocen el trabajo creativo centrado en el público hispanohablante de EE.UU., Latinoamérica y España. La diversidad, la inclusión, la conexión, el reconocimiento y la responsabilidad social fueron algunos de los temas principales que destacaron las mejores campañas, empresas y profesionales […]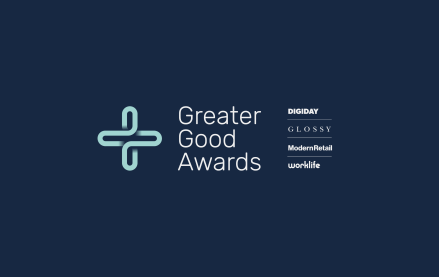 October 24, 2023 • 3 min read
The 2023 Greater Good Awards, presented by Digiday, Glossy, Modern Retail and WorkLife, showcase the work being done across industries on social causes, making an impact and working for the greater good while doing business. This year, there was an emphasis on social responsibility and sustainability initiatives. Companies are prioritizing investment in the well-being and […]