Hulu, ESPN and Condé Nast Entertainment are among the 2020 Digiday Video Awards winners
February 11, 2020 • 3 min read
•
•
The initial round of prizes in this year's Digiday Video Awards have been handed out, and Hulu, ESPN, Condé Nast Entertainment and Electronic Arts are among the winners. 
Hulu has scored twin wins at the Digiday Video Awards, for Best Advertiser in Video as well as for Video Executive of the Year honors. The streaming giant's live-sports awareness campaign, "Hulu Sellouts," had athletes Saquon Barkley, Joel Embiid and members of U.S. Women's National Team assume roles that were on brand for their personas on or off the field. The campaign's rollout included national TV spots and out-of-home billboards.  
In addition, Peter Naylor, Hulu's head of advertising sales, has scored the Video Executive of the Year prize after the streaming service leveraged audience insights to deliver viewer-specific ad experiences. Under Naylor, Hulu has expanded offerings for brands, rolled out interactive ad units and increased the amount of time spent for ad-supported viewers. 
ESPN has taken home the award for Best Facebook Watch Show for "College GameDay Behind the Scenes." For this particular program, ESPN built on its already established game day preshow, with a behind-the-scenes view. (This year ESPN plans to air more than 500 live original shows this year on Facebook, Twitter and other platforms.)
The judges bestowed the Best Use of YouTube award on Condé Nast Entertainment's Bon Appétit, which has leveraged its online community to stand out in a crowded food media arena. The company's personality-led video strategy has created opportunities for advertisers to connect directly to each show's specific audience, on shows like "Gourmet Makes," "It's Alive" and "Back to Back Chef." All this contributed to Bon Appétit's having on average almost 45 million users a month in 2019.  
In addition, Electronic Arts was honored with the Best Live Moment award for its work with BEN on the Apex Legends launch. The duo harnessed the audiences of gaming influencers, who shared livestreams of their Apex Legends gameplay on Twitch, YouTube and Instagram.

A total of 15 winners in 15 categories have been preannounced, with the awards for eight categories to be decided in an upcoming round. The final group will be revealed at the Digiday Spring Awards Gala, which will take place in New York City. There the judges will announce the following eight additional awards:  for the Best Brand Film, Single; Best Brand Film, Series; Best Video Ad; Best Social Video Campaign; Best Multi-Platform Video Campaign; Best Use of TikTok; Best Video Ad Tech Innovation and Digital Studio of the Year categories.
See the full list of preannounced winners below:
Best Live Moment
Electronic Arts and BEN: Apex Legends launch
Best Streaming/OTT Platform
DAZN
Best Video Distribution Platform
Ellen Digital Network's Ellentube
Best Connected TV Platform
VG News
Best Use of YouTube
Condé Nast Entertainment's Bon Appétit
Best Snapchat Show
NBC News' "Stay Tuned"
Best Use of Instagram Stories
Comedy Central
Best Use IGTV
Freeform and ATTN: "The Trouble With"
Best Facebook Watch Show
ESPN: "College GameDay Behind the Scenes"
Best Snapchat Discover Publisher
PinkNews
Best Publisher Pivot to TV
Jukin Media
Best Advertiser in Video
Hulu: "Hulu Sellouts"
Best Video Publisher Partner for Brands
CH Media
Best Video Distribution and Programming Strategy
Jellysmack
Video Executive of the Year
Peter Naylor, head of advertising sales at Hulu
https://digiday.com/?p=359096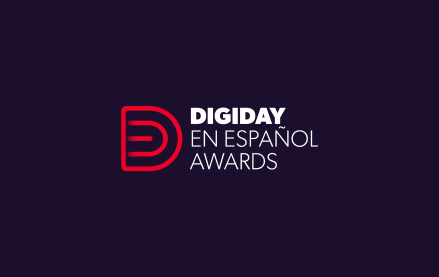 October 31, 2023 • 4 min read
Digiday is proud to announce the first edition of the Digiday en Español Awards, recognizing creative work focusing on Spanish-speaking audiences in the U.S., Latin America and Spain. Diversity, inclusion, connection, recognition and social responsibility were just some of the major themes found throughout the multicultural marketing industry's best campaigns, companies and people this year. […]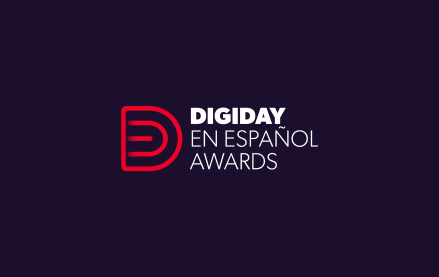 31 Octubre 2023 • 5 min read
Digiday se enorgullece en anunciar la primera edición de los Premios Digiday en Español, que reconocen el trabajo creativo centrado en el público hispanohablante de EE.UU., Latinoamérica y España. La diversidad, la inclusión, la conexión, el reconocimiento y la responsabilidad social fueron algunos de los temas principales que destacaron las mejores campañas, empresas y profesionales […]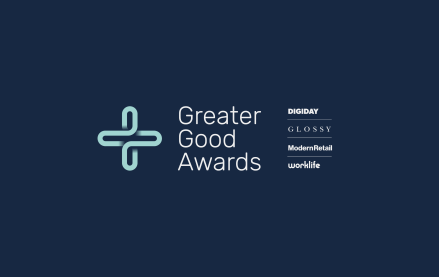 October 24, 2023 • 3 min read
The 2023 Greater Good Awards, presented by Digiday, Glossy, Modern Retail and WorkLife, showcase the work being done across industries on social causes, making an impact and working for the greater good while doing business. This year, there was an emphasis on social responsibility and sustainability initiatives. Companies are prioritizing investment in the well-being and […]