The Guardian wins Publisher of the Year at the Digiday Awards Europe
January 24, 2018 • 8 min read
•
•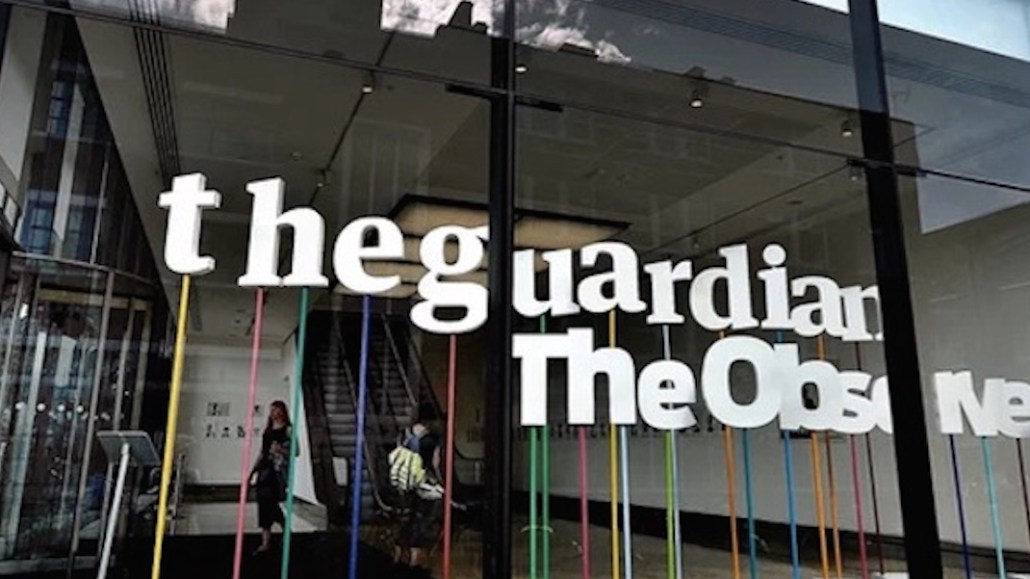 Please note: In 2018 we consolidated our European awards into two programs. The Digiday Awards Europe are no longer a separate program, but instead the categories can be found as a part of the Digiday Media Awards Europe and the Digiday Marketing & Advertising Awards Europe.
The Guardian won Publisher of the Year at the Digiday Awards Europe last night, one of seven organizations honored in the Grand Prix category.
Decided by public vote, Publisher of the Year honors the publisher that best displays original thinking, creativity and overall excellence in its approach to publishing and media across all editorial efforts. In the last 12 months, the Guardian has pivoted away from advertising-focused revenue to a reader-focused revenue model. This has paid off, as Jess Davies writes in a new Digiday feature.
"We're making great progress with our three-year strategy and on track to break even by 2019," said Guardian Media Group CEO David Pemsel. "The media sector remains challenging. However, our reader revenues are growing well, our advertising proposition remains strong, and more people are reading us than ever before — we now reach over 150 million unique browsers each month, and we have over 800,000 supporters."
The Digiday Awards Europe recognize the publishers, advertisers and technology platforms bringing about change and innovation in the European market. View the full list of winners and check out their work below. You can also see the winners of the Digiday Content Marketing Awards Europe, which were announced at the evening's gala as well.
PUBLISHING
Best Use of Multimedia
Vice Media and Chanel – "The Fifth Sense"
In this video series, which ran on Vice Media's youth-oriented vertical i-D, women creatives from a variety of disciplines shared their work, processes and perspectives. Then, they created a project for "The Fifth Sense," inspired by Chanel's Chanel No. 5 L'Eau fragrance. See the full series here.

Best Use of Video Content
Maximum Media – "The Joe Show"/"SportsJoe Live"
Maximum Media created Ireland's first live chat shows on major platforms, including Facebook, Twitter, Instagram, Snapchat and YouTube. "The Joe Show" is a chat show for the digital era: It features viral news, celebrity interviews, live music and viewer interaction through giveaways. "SportsJoe Live" focuses on sports, featuring interviews with athletes and highlights (and lowlights) from the week.

ADVERTISING
Best Brand Partnership
Vice Media and Chanel – "The Fifth Sense"

See the full series here.
Best Native Advertising Campaign
Venatus Media, Mindshare, Rovio and Radox – "Venatus Angry Birds"
Based on the enduring success of the mobile game "Angry Birds," personal hygiene brand Radox created its own game to promote its newest line of shower gels, Scent Touch. In the game, players use the familiar "Angry Birds" slingshots to release shower gels, a play on the campaign's tagline: "Released by touch." Play the desktop game here.
Best Use of Social Media
AnalogFolk, Giphy and PG Tips – "Morning Moods"
To connect PG Tips' black tea portfolio to how tea drinkers feel when they wake up in the morning, digital creative agency AnalogFolk created a series of GIFs, in partnership with Giphy, featuring the brand's iconic Monkey in a variety of moods, ranging from ecstatic to grumpy. View all of Monkey's morning moods here.

Best Brand Video
Expedia Media Solutions and Visit Britain – #OMGB
Tourism company VisitBritain wanted to draw attention to more than just London with its #OMGB campaign. In partnership with travel booking website Expedia's advertising arm Expedia Media Solutions, VisitBritain created travel guides highlighting the cultural experiences, landmarks and events in different regions in the U.K.

Best Programmatic Advertising Platform
Quantcast – Quantcast for Brands and Agencies
In an often confusing and cluttered media landscape, technology company Quantcast positions itself as a partner to brands and agencies eager for brand-safe environments.
Best Branded Content Series
Channel Mum and Iceland – "Power of Frozen"
Frozen food brand Iceland had a brand-imagery issue: It was perceived as low-quality food with little nutritional value. With the help of parenting platform Channel Mum, Iceland worked with a variety of family influencers to show that Iceland products are both healthy and cost-effective. It has produced over 100 pieces of branded content with Channel Mum, with more to come.

TECHNOLOGY
Best Publishing Platform
Ve Global and Athletics Ireland – The Dublin Virgin Media Midnight Run
After a successful Great Dublin Bike Ride, Athletics Ireland turned once again to Ve Global to increase sign-ups for the Virgin Media Night Run, which is a course run through Dublin's city center. Ve Global used its suite of capabilities in on-site engagement, programmatic display and email remarketing to increase sign-ups. See how the night turned out below.
Best Video Advertising Platform
Twitch & Kellogg's Crave
Kellogg's wanted to make its chocolate cereal Krave the go-to snack of gamers. To break through to this difficult-to-reach, often cynical audience, it worked with livestreaming website Twitch's custom solutions team to create a series of ads showing the cereal mascot Chocovore invading the gaming streams of popular Twitch gamers. Watch Chocovore in action below.
Watch Twitch Tresor FR from TwitchCustomPortfolio on www.twitch.tv
Best Mobile Advertising Platform
Taptica
Taptica's mobile advertising ecosystem has become the tech of choice for clients who rely heavily on reaching people on the go, including Starbucks, HBO Go, Orbitz, Lyft and OpenTable.
Breakthrough Creative
Weber Shandwick and ActionAid UK – #BrutalCut
Three million Kenyan girls are at risk of female genital mutilation. U.K. charity ActionAid enlisted the help of agency Weber Shandwick to draw attention to the effects FGM has on girls' lives. Popular vloggers and publishers "cut" their video content with a short message from a Kenyan girl at risk of FGM. The effort helped ActionAid secure millions of pounds in funding to create safe havens for girls at risk of FGM.

GRAND PRIX AWARDS
Agency of the Year – iProspect
iProspect has brought digital chops to a variety of leading European and international brands, including Eurostar, John Lewis, Diageo, Santander and Specsavers. See how the agency delivered for Eurostar below.

Publisher of the Year – The Guardian
The Guardian's move to a reader-focused revenue model after years of struggling to break even seems to be paying off. According to a report by The Economist, the newspaper will hopefully be back in the black by next year.

Consumer Campaign of the Year – PMG and Beats by Dre: "Be Heard"
Beats by Dre is well-known in the U.S., but its agency PMG wanted to extend brand recognition into Europe, too, specifically in the U.K. PMG tapped into British sporting culture by collaborating with Sky Sports, the broadcaster of the Anthony Joshua-Wladimir Klitschko boxing match. With access to Sky Sports' production process, PMG was able to deliver a brand experience that closely linked Beats by Dre to Joshua's victory.

B2B Campaign of the Year – Viacom International Media Networks: Viacom Velocity Showcase
Viacom Velocity is Viacom's in-house brand agency, designed to serve clients with the full suite of Viacom capabilities, including insight, entertainment and multiplatform distribution assets. For Viacom's annual showcase, Velocity created a multimedia art gallery featuring characters from popular Viacom shows. See the gallery in action below.

Video Team of the Year – Unilad
What started in a Manchester, England, bedroom in 2015 as a content curation vertical on Facebook has turned into nine channels, including tech, food, sports and lifestyle, of original content production. Unilad is Facebook's most engaged page globally, according to Forbes. (Soccer player Cristiano Ronaldo's page comes in second.)

Content Studio of the Year – Twitch Custom Solutions Team
Live video is a prospect that would scare even the hardiest of brands, but Twitch has worked hard to educate potential clients about its comment moderating system and ensured that gaming influencers resonate with the brand's target audience. The approach has helped Twitch expand its client portfolio, which includes both gaming- and nongaming-adjacent brands.

Brand of the Year – Benefit Cosmetics
In 2017, Benefit Cosmetics distinguished itself from other beauty brands by reaching out to an underrecognized segment: mothers. Collaborating with influencers on the Channel Mum platform, it created the series "Wake Up to Makeup," which included makeup tips specifically for busy mothers. See the case study video for the partnership below.

DIGIDAY CONTENT MARKETING AWARDS EUROPE
Content Marketer of the Year
Channel Mum
Best Agency/Client Collaboration
G+J Media and Dutch National Railways (NS) – #nsfavourites
Best Brand/Influencer Collaboration
We Are Social and Adidas – "Pogba x Stormzy"
Best Experiential Marketing Campaign
The Economist Real-World Marketing Team – #FeedingTheFuture
Best Use of Native Advertising/Sponsored Content
Shortlist Media and Chambord – "Château de Stylist"
Best Brand Publication – Print and/or Digital
Shell – Inside Energy
Best Branded Content Site – B2B
Fifty-Five – The Tea House by 55
Best Branded Content Site – B2C
VG Partnerstudio and Komplett – Smart
Best Branded Content Series
Channel Mum and Iceland – #ThePowerofFrozen
Best Use of Video
We Are Social and Adidas – "Pogba x Stormzy"
Best Use of Real-Time Streaming Video
24sata – "From Noob to Superb"
Best User-Generated Content
24sata – "Videostar"
Most Innovative Use of Content
We Are Social and Adidas – Tango Squad
Best In-House Content/Brand Studio
Titel Media GmbH (Highsnobiety) – Highsnobiety+
Best Use of Social
Benefit Cosmetics – @benefitcosmeticsuk Instagram
https://digiday.com/?p=272690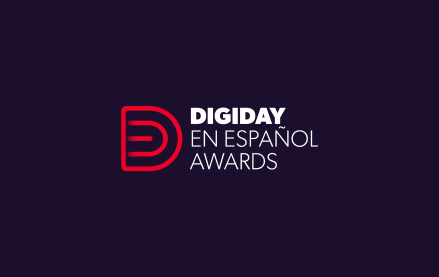 October 31, 2023 • 4 min read
Digiday is proud to announce the first edition of the Digiday en Español Awards, recognizing creative work focusing on Spanish-speaking audiences in the U.S., Latin America and Spain. Diversity, inclusion, connection, recognition and social responsibility were just some of the major themes found throughout the multicultural marketing industry's best campaigns, companies and people this year. […]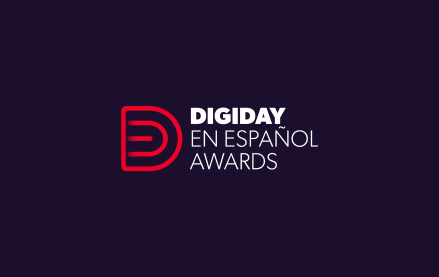 31 Octubre 2023 • 5 min read
Digiday se enorgullece en anunciar la primera edición de los Premios Digiday en Español, que reconocen el trabajo creativo centrado en el público hispanohablante de EE.UU., Latinoamérica y España. La diversidad, la inclusión, la conexión, el reconocimiento y la responsabilidad social fueron algunos de los temas principales que destacaron las mejores campañas, empresas y profesionales […]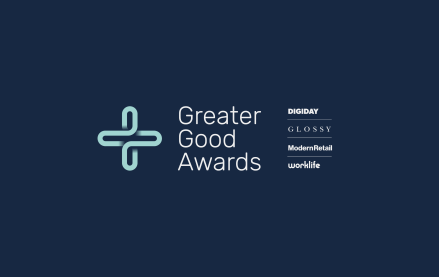 October 24, 2023 • 3 min read
The 2023 Greater Good Awards, presented by Digiday, Glossy, Modern Retail and WorkLife, showcase the work being done across industries on social causes, making an impact and working for the greater good while doing business. This year, there was an emphasis on social responsibility and sustainability initiatives. Companies are prioritizing investment in the well-being and […]