Good content marketing takes full advantage of its medium or channel, and with the announcement that the deadline for submission to the Digiday Content Marketing Awards has been extended to Mar. 28, we thought we'd share a few examples of diverse, creative work that does just that.
Take a look at the pieces below. Then, if you're feeling inspired, submit some of your own work to the awards.
Rapha's video channels (Youtube and Vimeo)
By mastering a golden-hour aesthetic, Rapha communicates the serene loneliness of the long-distance cyclist through its video content in a way that draws the viewer in and would make any attempt at a hard sell particularly gauche. Oh the feels.
Rapha Gentlemen's Race: Adelaide from RAPHA on Vimeo.
Jawbone's infographics (Tumblr)
Points are always awarded for originality. Jawbone mixes whimsical design and interesting statistics gleaned from the habits of its UP wearable technology users to create UPXART, a series of infographics and more. It makes these available to share through Tumblr.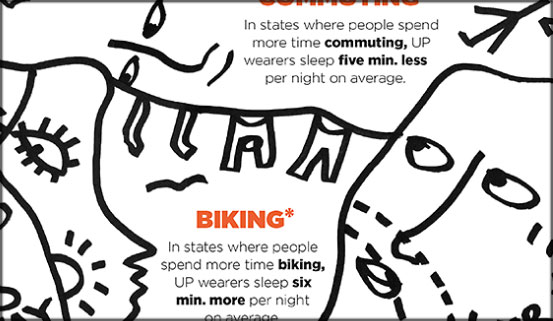 Budweiser's Made in America Playlist (Spotify)
Launched to promote an event (Budweiser's 2013 Made in America Festival), at least some of the powerhouse artists on this list, from Beyonce to Nine Inch Nails, are sure to appeal to everyone. While it can seem a bit too varied, Budweiser took on the branded playlist idea in a big way, and for that it's worthy of recognition.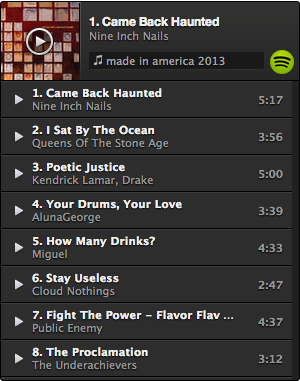 Whole Foods on Pinterest
In diversifying its Pinterest galleries and encouraging user submissions, Whole Foods leverages all aspects of its target audience's lifestyle. Along with the usual food porn and recipes, it touches on important topics like reusability, "green" gardening and a healthy, natural body image.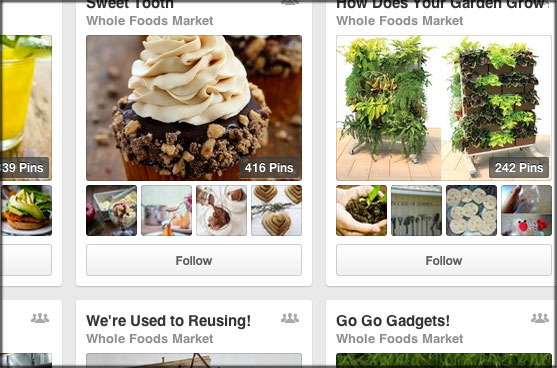 https://digiday.com/?p=68382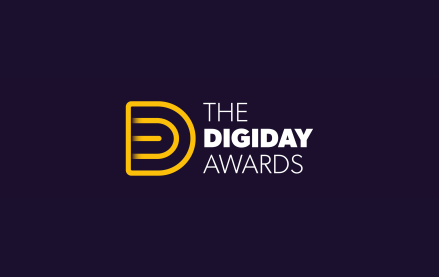 September 26, 2023 • 3 min read
•
•
The 2023 Digiday Awards highlighted a surge in different techniques to gain customer engagement, from multisensory encounters to infusing cutting-edge technologies and more. This year's winners also focused on collaborative partnerships to access untapped markets, craft distinctive offerings and spur innovation. One program that touches upon all these themes won Best In-Game Advertising Strategy — […]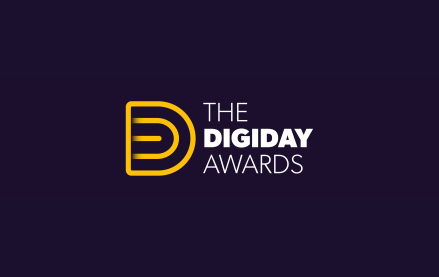 September 12, 2023 • 5 min read
•
•
This year, immersive brand journeys and multi-platform campaigns have become essential strategies for brands to tap into new markets and diverse audiences with innovative and unique offerings. Finalists for the 2023 Digiday Awards have also leaned on influencer marketing, brand collaborations and visual storytelling to foster deeper connections with their audiences. For instance, in the […]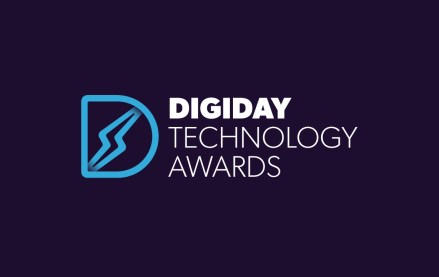 August 29, 2023 • 3 min read
•
•
The full roster of 2023 Digiday Technology Awards winners highlighted how companies are adopting new technologies in pursuit of highly effective personalization balanced with data privacy. Among the prevalent themes this year were micro-personalization with AI, e-commerce technology as well as privacy compliance and partnerships. Putting artificial intelligence at the forefront was LivePerson, winner of […]