Why publisher teams are making the case for a CDP in a first-party world
October 10, 2023 • 5 min read
•
•
Anne Curtin, director, corporate marketing, BlueConic
Amid deprecating cookies and rising consumer expectations for privacy, first-party data represents the future for media and publishing companies that want to build stronger customer relationships, gain a competitive advantage and drive business growth in a privacy-conscious and customer-centric manner.
As publishers work to gather more first-party data and use it to meet the needs of their consumers and advertising partners, they're often finding that technologies, such as customer data platforms (CDPs), would enable them to do just that.
However, obtaining internal buy-in for new technology is always a challenge. If publishers want to secure financing for a CDP, they'll need to embrace a new framework, provide context and balance short- and long-term impacts.
Embracing a three-dimensional framework is the first step in gaining internal buy-in
For publisher teams to successfully convince their Chief Financial Officer that a CDP is worth the investment, embracing a three-dimensional framework with performance and revenue, operational efficiency and preventatives in mind is essential.
While performance and revenue might be the most obvious measure for justifying a CDP investment, it can also be the most challenging. The key to success is crafting well-defined use cases with associated KPIs.
For example, if the goal is to convert unknown site visitors into known customers, the team might consider measuring its customer recognition ratio. Whatever KPIs are selected, they should make sense in the context of the organization's overall strategic vision.
The full potential of a CDP investment lies not only in the outcomes it delivers but also in the operational efficiencies it drives. To significantly increase the chances of gaining internal buy-in, teams should highlight how a CDP will reduce team effort, resources and time required to achieve the desired business outcomes. As Patrick Crane, director of sales at BlueConic, said during a recent session at the Digiday Publishing Summit, "It's not just what you're going to get, but the things you're going to change in pursuit of those outcomes. This is where the exponential value of a CDP comes in."
The third and often overlooked element is preventative impact. This entails addressing potential business threats, such as cookie deprecation or search-generated experiences, and illustrating how the CDP can proactively mitigate these risks.
By aligning CDP projects with existential business threats, CDP advocates can make a compelling case for investment. "If these challenges are keeping you awake at night, it's the same for your C-suite," said Crane. "Illustrating how a CDP can help ward off these threats while driving revenue and operational efficiency at the same time is a really compelling combination."
Context is critical when crafting goals, benchmarks, KPIs, etc.
Crane offered some insightful dos and don'ts, in addition to the established framework, for proving the value of a CDP to get internal buy-in and, ultimately, approval from the team's CFO.
Instead of picking vanity KPIs, align them with broader company strategies. Because transformation is a journey, balancing short- and long-term impacts and viewing ROI in more than days and weeks is essential.
Benchmarks need context. When setting goals, publisher teams must stay open to changes as the company matures over time.
In addition to numbers, provide context that explains where the team is, where they want to be and how they'll get there. When working with a CDP, let the value of that technology stand on its own before making any changes to the existing tech stack to see how things are working together.
"Remember, it's OK to be conservative," said Crane. "CDP ROI comes from one thousand cuts, not one big swing. When you tally them all up and take a step back, you'll be surprised at the overall impact, and your CFO will thank you for it."
Putting it into practice: A real-world example of the three-dimensional framework
As to how this framework would play out in the real world, take a general news and interest publisher, for example. This company wanted to leverage a CDP to collect more first-party data and use it to improve the reader experience and differentiate its advertising business.
The company began collecting individual content consumption data using first-party cookies and then used this data to deliver personalized content recommendations and create dedicated 'for you' pages. Incorporating information from progressive surveys with highly engaged readers into the sales strategy showed a significant increase in ad revenue and content consumption.
However, the challenge was getting the CDP approved in the first place. Using the above framework, the publisher established specific KPIs around content consumption and advertising, including click-to-view ratio, average page views per session, average campaign CPM and the number of brand lovers who visited the site more than 10 times per month.
The publisher also focused intensely on its ability to achieve its goals at scale, in less time and without requiring additional tech resources. Finally, the company pointed directly to cookie deprecation as a driving factor and something it would need to get in front of to continue delivering value to its advertising partners.
As the focus on first-party data increases, publishers' need for technologies like CDPs is growing. As teams focus on gaining CFO approval for adding a CDP to their current tech stacks, they're embracing a new three-dimensional framework, providing context and balancing short- and long-term impacts as they pitch to their internal teams. With this process in place, they're more likely to gain the buy-in they need to be set up for a more privacy-forward and customer-centric model.
Sponsored by: BlueConic
https://digiday.com/?p=521191
December 8, 2023 • 3 min read
For Atlas Creative, expanding into Roblox is not solely a play to scale up. The company believes there are concrete benefits that will come with having a hand in multiple metaverse platforms.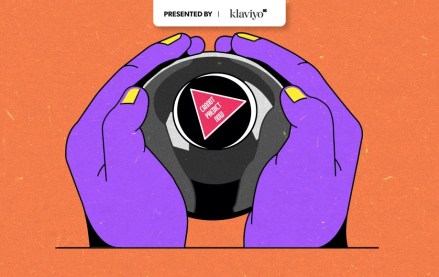 December 8, 2023 • 3 min read
2024 will be a major year for advertising as the U.S. presidential election boosts political spending. Agencies also anticipate other key drivers, including retail media, digital, sports and CTV, to contribute to growth.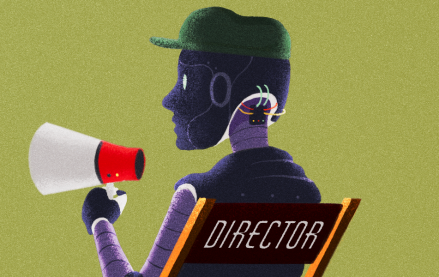 December 8, 2023 • 5 min read
Since ChatGPT became a breakout hit, the names of numerous AI companies and products have entered the cultural vernacular.