By Alice Stratton, global managing director, LiveRamp Safe Haven
Clean rooms are intended to be a "safe space" for brands to collaborate with walled gardens, probing data for insights which they can then bring to their marketing strategies.
While this is a step in the right direction for gaining intelligence on how target audiences engage on Facebook, Google, Amazon and other potential companies, there's a lot more that brands can be doing to build and own a comprehensive understanding of their consumers.
Clean rooms can offer a start for brands in establishing how they can collaborate with data partners as they assess all touchpoints of the customer journey.
Clean room rules of engagement

In general, clean rooms are managed by premium publishers that take on sourcing, organizing and processing data. Therefore, the publishers set the rules of engagement as to which types of data they want to offer to brands, and brands determine how much of their precious first-party data they are comfortable sharing.

By analyzing various data streams that would not have been brought together under other circumstances, a clean room's analytics team can provide insights to advertisers on how to build more precise segments with specific product or performance characteristics. In essence, clean rooms have enabled the big tech companies to become channel-specific agencies for their advertisers.

For example, Facebook's enterprise data-sharing service (its clean room name) might share with a CPG baby food brand that it has identified additional Facebook-specific attributes that can tease-out high performers. Facebook might discover that the most desirable consumers in this audience are parents who live in major cities, follow professional athletes and check into business-class lounges at least once a month. With this intel, the brand can work on new creative to appeal to this audience of jet-setting, metropolitan parents.

Take control of data to unlock consumer insights

This sort of channel-specific analysis offers just the tip of the iceberg. It's only a 10-degree view of the audience when a 360-degree view is necessary for running truly customer-centric campaigns.

The example above does not take into account the numerous other online and offline destinations parents frequent, for example, making the line from a Facebook ad to purchase dotted at best. Moreover, as the tech giants control the types of analysis they perform for an advertiser, brands cannot know anything more than what is provided to them by a team whose primary interest is making them spend more. Think of it as grading your own homework.

In order to build a comprehensive understanding of every audience, it's important for marketers to own their data foundation for greater internal and external collaboration. This foundation enables teams to fill in that line and uncover insights across the customer journey.

Convert cookies to persistent identifiers

One way to get started is by converting the data in a DMP to persistent identifiers. In the not too distant future, the cookies stored in DMPs will become obsolete, obliterating years of customer data typically used for retargeting, frequency capping, suppressing and more.

By working with a provider that can ingest cookies and convert them to persistent, secure identifiers, marketers can protect years of legacy knowledge. This will smooth the path to migrating away from cookie-based technologies without sacrificing what's already known about audiences. By preserving and protecting this single view of the consumer, marketers will be able to continue engaging with them long after third-party cookies are fully deprecated.

Standardize data across the enterprise

Securing cookie data by translating it to persistent identifiers sets marketers up nicely for applying the same identity infrastructure to all of their internal data, making it available for cross-team collaboration. A common scenario we've come across is when two teams have their own data lakes and tooling as they have different data permissions. Working in separate data environments solves the issue of protecting sensitive data, yet prevents teams from truly understanding what each is capable of and what they can do together.

To promote internal collaboration, companies can work with a provider to pseudonymize sensitive data and make it available in a privacy-first, neutral environment. This process is one that savvy brands have embarked on to gain competitive advantage and autonomy over the big four technology strongholds.

As an example, we've worked with a dairy brand that had its customer support logs, CRM, campaign performance metrics and other data sets locked up in internal siloes. This made it impossible for its teams to collaborate on meeting revenue growth goals by, for example, aligning marketing strategies with supply chain optimization.

By enabling this brand's teams to work within the same data environment, they could uncover and share new business insights with the assurance that they were all accessing the most recent, permissioned, clean data available.

Get started with data partnerships

Converting data into persistent, privacy-compliant identifiers not only promotes internal collaboration, but also enables marketers to safely and securely work with external data partners.

For businesses in the CPG space, it would be valuable to enter into data partnerships with all of the major retailers through which they sell, in addition to adjacent brands with whom they can consider co-marketing. The organic baby food brand from the Facebook example could consider working with a hospitality group popular with families, and more accurately assess partnership potential by comparing customer databases in a privacy-first manner.

These second-party data partnerships have been discussed for a few years, and now less access to data and an increase in data loss are accelerating the conversation. Expect data collaboration to become the norm as more brands invest in the ability to do so in a way that upholds consumer privacy and preserves data fidelity.

A lasting data foundation powers the customer journey

Clean rooms give walled gardens a way to safely lower their walls to select brands. The greater opportunity for all brands — regardless of how much they spend with the walled gardens — is bringing together all of their data to create a single source of truth that they own and can continually enrich. This self-governed, secure data foundation will prove invaluable to brands and their trusted partners, driving business growth in ways that were previously unimaginable.
https://digiday.com/?p=372166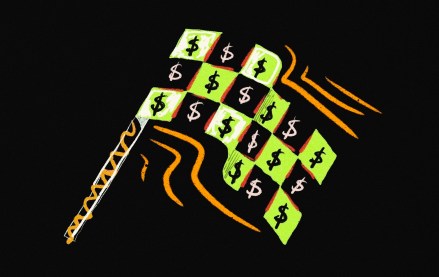 September 26, 2023 • 3 min read
With three Grand Prix races in the U.S. this year – Miami this past May, Austin in October and Las Vegas in November – the interest from U.S. marketers in Formula One has increased this year, according to agency executives, who say they expect that growth to continue next year.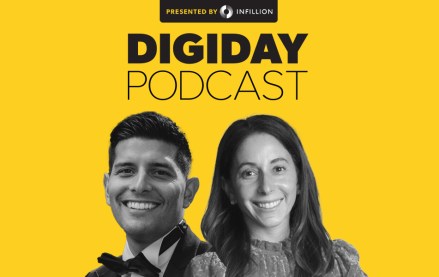 September 26, 2023 • 3 min read
In a live recording during the Digiday Publishing Summit, the news executives called for more nuanced conversations with advertisers around their brand safety concerns.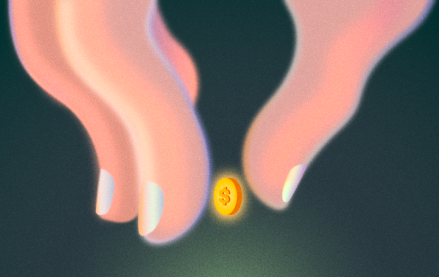 September 26, 2023 • 6 min read
A Digiday+ Research survey found that brands and retailers report using Facebook less over the last few years, all while the platform's value to their revenues and brands has increased.