Why brands are embracing a shift to post-omnichannel strategies
September 19, 2023 • 5 min read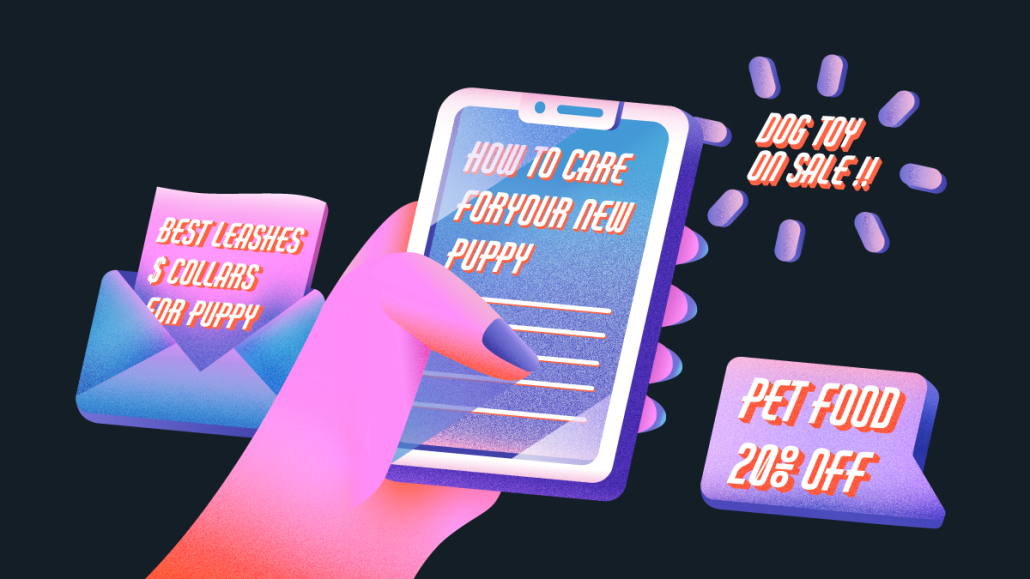 The marketing and advertising space is no stranger to change, and its latest evolution moves beyond omnichannel strategies to the new post-omnichannel landscape.
Post-omnichannel strategies are pro-customer and pro-conversion — prioritizing the customer's immediate context above all else, including the actions they're taking toward making a purchase and which devices and channels they're moving between, for example. They also pose several obstacles, as the demands of a full-funnel marketing program leave little time for marketers to employ the necessary tactics.
Too much focus is on measuring success across each channel that teams aren't getting to the step of boosting campaigns for post-omnichannel experiences. And, because teams are tied up with that, there's less time for testing and optimizing the relevant messaging that this new environment requires.

However, when brands embrace these post-omnichannel tactics, they can deliver more engaging consumer buying experiences, resulting in more loyal customers.
By identifying ways to enhance campaigns, prioritizing the context of behaviors and delivering messaging that feels compelling enough to warrant the exchange of information, marketers and advertisers are finding a better path toward fully embracing post-omnichannel strategies.
Post-omnichannel marketing teams are reassessing skillsets
The demands of a full-funnel marketing program often mean marketers and advertisers are so focused on measuring the success of each channel in straightforward ways that they don't pay enough attention — or have enough time — to augment campaigns for post-omnichannel experiences.
The first step is to reevaluate team structures to ensure skills and responsibilities are divided in a way that makes sense for the new post-omnichannel direction.
"Prioritize a team structure based on skills rather than distinct and distributed channels," said Liz Weinsten, vice president of marketing at Infillion. "Instead of one team for social, another for DOOH and another for CTV, marketers should have a team of writers, designers and planners that cross channels and media. While that's more of an ideal state, these teams should, at the very least, be in lockstep with one another for a more streamlined marketing approach. That will dramatically cut down the amount of time and duplication."
Breaking down silos paves the way for an effective post-omnichannel strategy
To further solidify the new team structure, breaking down any internal silos and ensuring vital information flows properly among teams and vendors is essential.
"Breaking down silos is the big thing, even if that's easier said than done," said analyst Jeffrey Grant, head of client consulting and revenue at Useful Research, Inc. "The customer journey of today is a hybrid of offline and online, and that means eliminating barriers not just between media buying teams, but also between media, like digital, audio, OOH, in-store and creative, and among different tech vendors. The way you run and measure your digital OOH ads is going to be relevant to how you plan your mobile video ads, for example, and those teams and vendors should all be working together."
The context of consumers' engagement takes precedence over channels
To create a truly personalized — and relevant — experience for consumers, marketers and advertisers need to consider the context of what consumers are engaging with.
"Marketers and advertisers are moving away from channel-specific strategies to personalized marketing," said Laurel Rossi, Chief Marketing Officer at Infillion. "Customers expect far more relevance and personalization in exchange for their data and attention."
For example, if someone is watching Bridgerton on Netflix, serve them ads for another period piece or collaborations with the franchise instead of a random ad for dog food. Even if the viewer has a dog, they're likely to feel that the ad isn't relevant to what they were watching or doing.
One critical step in delivering relevant ads that take context into consideration is to have tools that can "talk" to one another. Targeting and measurement tools for one platform frequently don't apply to another, causing advertisers difficulty planning and deploying ads across channels and mediums.
As new channels continue to enter the market, fragmentation will evolve further. With this, brands must leverage technology that optimizes toward an audience-first approach. Implementing tools such as ID graphs that give brands a single view of their customers and prospects can help sync targeting strategies and are crucial as teams plan campaigns that span multiple channels and mediums.
For example, using a single platform for targeting and measurement establishes how touchpoints impact consumers from top-of-funnel to bottom-of-funnel activations. A single view also means enhanced optimization, unduplicated reach and frequency, reduced waste and ad fatigue, and advertising consistency.

And, when figuring out where to place ads for the most effective post-omnichannel user experience, the most important thing is to not pigeonhole a channel based on prior use.

For example, CTV viewers are now shopping directly from programs and ads. In some cases, what used to be upper-funnel awareness-only channels have turned into direct response vehicles.
Marketers must balance transparency with compelling creative
Marketers and advertisers need to ensure they're offering creative with enticing designs and messaging to draw in and engage consumers from the start.
"We're big believers in two-screen experiences," said Michael Colella, senior vice president and executive producer at Infillion's Creative Studio. "On CTV in particular, a user may want to get right back to their programming — they can't just open another browser tab or window for a brand that might be interesting to them. Luckily, most of us are accustomed to QR codes, so users can scan one on CTV to open up a brand experience on their mobile phones.
"By giving an option like that, you're encouraging user action for people who might not otherwise take the next step with a brand — even one that catches their interest because they're focused on getting back to their content," continued Colella. "That's something all of us in advertising have to keep in mind: Users aren't here for you; they're here for the content your ad dollars are subsidizing. Remembering that is key."
As the need grows for more engaging consumer buying experiences, marketers and advertisers are turning to post-omnichannel strategies that better reflect the shopping journey for consumers. Fully embracing these tactics requires some adjustments from teams, but if done right, it can lead to highly satisfied and loyal customers. By reevaluating team structures, focusing on the context of consumers' behaviors and crafting compelling creative, brands will be well-positioned to thrive in the post-omnichannel world.
Sponsored by: Infillion
https://digiday.com/?p=518498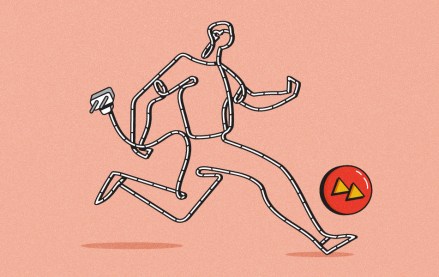 September 22, 2023 • 4 min read
Women's sports are having a moment. Brands, media companies and agencies are looking to get in on the action.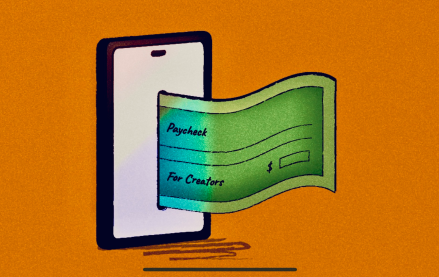 September 22, 2023 • 6 min read
The Hollywood strikes were supposed to be a game changer for many of them, but the situation hasn't quite lived up to the hype.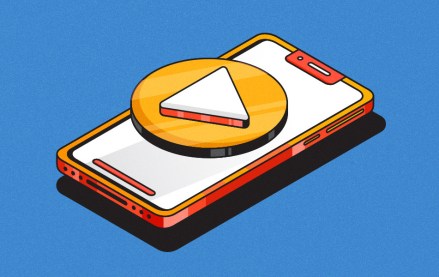 September 22, 2023 • 5 min read
Given the rise of short-form video, agencies that focus on the format, rather than specific platform expertise, will reap the rewards.