Three ways you can stay ahead of the latest retail trends
February 27, 2019 • 3 min read
•
•
by Sherry Smith, CEO, Triad
Retailers are boldly evolving their businesses to meet customer expectations in a digitally driven world.
Last year, Amazon debuted its second brick-and-mortar concept store. Sam's Club solved the omnichannel challenge by applying member data to its proprietary audience platform to gain a more holistic view of the customer. Nike made a bold "brick-and-mobile" play, enabling shoppers to trigger in-store purchase experiences via their mobile devices. And over the next five years, direct-to-consumer brands like Fabletics, Everlane and more are expected to open 850 stores.
With this two-way convergence of online and brick-and-mortar retail gaining traction, as well as the integration of in-store technologies ranging from mobile interactivity to augmented reality, it's no secret that a retailer's key to survival is to adapt at record speeds.
Based on our experience working in partnership with some of the world's leading retailers, here are three ways brands can stay ahead of retail trends today:
1. Shift investments to ecommerce search
Two-thirds of global shoppers research products online before heading in-store to purchase, and more than 50 percent of people use their smartphones to search product information and compare pricing while shopping in-store, according to Global Omnichannel Commerce Trends 2018.
Search has become a leading growth tactic with a significant portion of product discovery originating on ecommerce websites including Amazon and Walmart. This driver accounts for half of all searches, leading many retailers to add product enhancement tools to sponsored search ads, including videos and expert reviews to drive increased engagement and revenue. In 2019, search advertising spend is projected to be 44 percent of total U.S. digital ad spend, reaching more than $58 billion.
At Triad, we're working with Citrus, a sponsored search platform providing a personalized ad-serving engine to enhance the customer experience on retailer websites. Citrus technology offers retailers with native ad server capabilities, allowing for agile decision-making with ROAS reporting and keyword attribution, all through a self-serve platform.
2. Create new retailer sales channels and engagement models
Retailers must also take a unified approach to commerce by opening new sales channels to help brands scale in an Amazon-led world. As retailers transform from product-centric to customer-centric, it will require new ways of working to inspire people throughout their shopping journey.
The ability of retailers to quickly apply data and insights to drive both engagement and transaction will provide additional revenue streams and stronger business outcomes. By
enabling brands to access customers across a consortium of retailers, collaborative partners (like Triad) are the ampersand that links data, technology and people.
3. Implement an effective omnichannel strategy
Implementing an effective omnichannel strategy is one of three top priorities among retailers. Yet half of them consider their omnichannel approach a "work in progress," while 19 percent say it's still a "struggle," according to a recent eMarketer study.

What is holding retailers back from driving successful strategies forward?
Retailers must take a new approach by identifying individual components of an omnichannel strategy that they can execute with operational excellence and a unified message across all touchpoints. For example, intelligence-enabled platforms are now capable of delivering customer-centric insights, helping retailers solve for inventory constraints and providing data to support optimal pricing strategies.
The development of first-to-market DSPs for personalization and optimization is becoming a greater focus of many retailers' current omnichannel offerings. To gain a true holistic view of its club members, we consulted with Sam's Club to develop Member Connect™ — a proprietary, audience-targeting platform that leverages first-party member data to bridge online and offline sales.
This opens endless possibilities for technology innovation in platforms that will ultimately help pave the way for unified commerce to be most effective.
https://digiday.com/?p=323644
This week's Future of TV Briefing looks at how this year's upfront and recent announcements from AMC Networks and Paramount indicate the progression of programmatic in the TV and streaming ad market.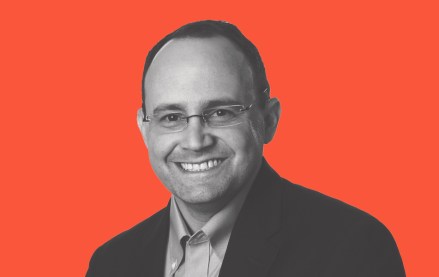 November 29, 2023 • 6 min read
McAfee's holiday shopping survey found 88% of U.S. consumers think hackers will use AI to "create compelling online scams."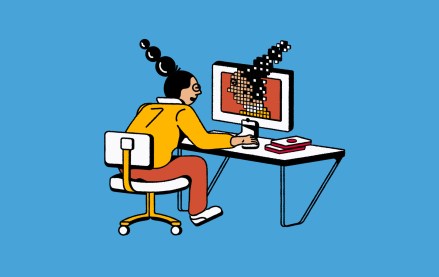 November 29, 2023 • 3 min read
Ad measurement firm Innovid's recent report on television insights revealed advertiser challenges around the growing gap between measuring media and optimizing campaigns across various services and platforms.