Sponsored
The video marketer's guide to creator-driven audiences
November 18, 2022 • 1 min read
• Sponsored by
Google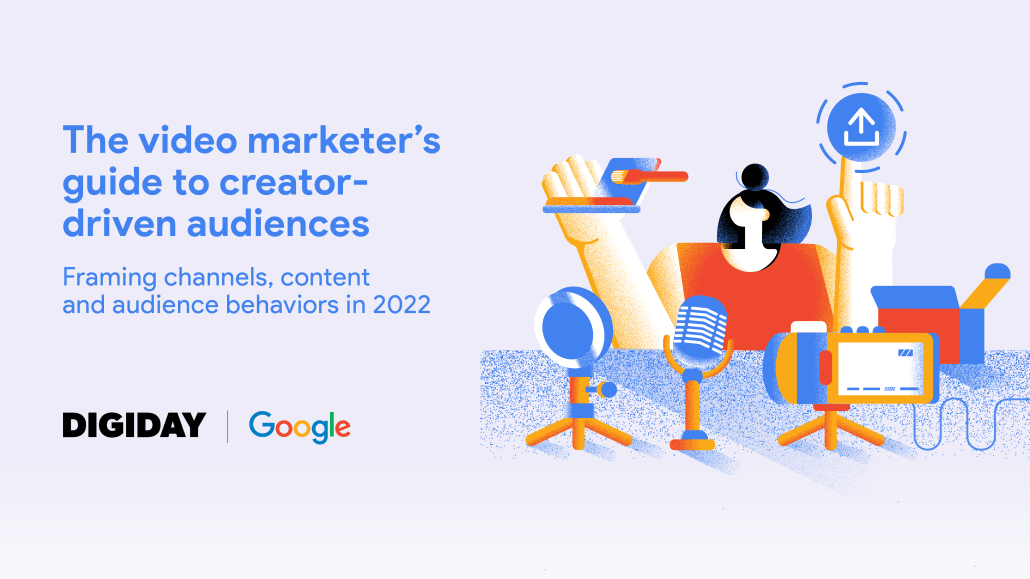 Even as TV series generate hype, with the cost of production increasing and subscriber churn persisting, the traditional approach to the channel is no longer a sure bet.
In response, creator-driven platforms are offering increasingly relevant messaging, delivering content their audience asks for — within a shorter time frame than other workflows.
In this new guide, Digiday and Google highlight new data showing how consumption habits have changed across video-based platforms, specifically focusing on YouTube's monthly audience of 2.6 billion. With the help of expert insights, the report unpacks how these behaviors affect how marketers approach video advertising and how they are building campaigns for 2023 and beyond.
Download this guide to learn about:
The rise of creator-driven platforms and how they stack up against TV
Why consumers are finding creator-led platforms to be more personally-relevant
How Gen Z is engaging with these platforms and how this content moves consumers through the sales funnel
How marketers are identifying the right video platform for their ads
Sponsored by: Google