The next mobile platform may be on wheels. Looking ahead to the future of cars, Nissan's Amanda Donnelly doesn't just see autonomous, self-driving rides, but a connected media suite that could be a perfect fit for digital advertisers.
Donnelly spent a decade on the agency side before leaving to help launch Huffington Post's app and is now imparting her mobile and digital learnings to Nissan as senior planner of marketing for its vehicle connected services.
There's a new mobile device that's gearing up to serve as a platform for marketers: the car. In this fast chat with Donnelly, we learn about the implications of the connected car for marketers, why Nissan is betting on Millennials and what branded content in a car will look like. Excerpts:
When we talk about mobile, we talk about smartphones and tablets. But it seems the logical next step for mobile is the device that actually takes you places: the car. What's on the horizon?
We're doing some really interesting things that pair mobile devices and the car. NissanConnect includes apps that you bring into mobile devices by pairing via Bluetooth within your car. Currently, our apps are Facebook, online search with Google, Pandora and iHeartRadio. When you look at a Facebook experience in the car, we have the ability to have the car read updates from the news feed. So you can keep track and know what's going on with your friends even when you're in your car.
Do drivers really want know when Aunt Sophie likes their posts?
I think it depends on your age and your level of activity on Facebook. The most interesting part of Facebook that's built in is the ability to check in when you arrive somewhere and the ability to navigate easily to where your friends are. So let's say you check into the local Starbucks. I can easily navigate to that Starbucks. It populates the GPS coordinates in my navigation system and I can get to you quickly. Little nuanced opportunities like that, that make the app work for the car space, are really interesting.
You can talk to 100 people and they'll each have their preferred app. We just want to be able to offer that level of personalization so that whatever your preferred method of getting that information is, you can use that in your car.
What does personalization mean for marketers/advertisers?
One of the hot buzzwords in telematics is big data, and how can we use big data. Because with the built-in computer in cars, cars are getting a ton of information. But what do we do with all that data?
One way to leverage that data is from an advertiser or marketing standpoint. Pandora has interesting opportunities on the horizon because they can tell if someone is listening to Pandora from the app within their car versus the app on their phone. And they can tell not only are they currently in the car but what type of car are they driving; so from that level of data you can make some really interesting inferences regarding demographics and psychographics that could allow you to serve up the perfect ad to this person at the perfect time.
Are you expecting any kind of pushback from consumers on this?
From the standpoint of personalization versus feeling like Big Brother is watching you, it's something you always have to be respectful of. You don't want people invading your personal space. The car is very similar to that. We're going to have to all work together to determine the tolerance level for targeting in the car and how we can make it more of a part of the experience, as opposed to force-fed ads. I'm starting to believe there are ways to do that that will make the experience for the driver.
What does branded content in a vehicle look like?
There's huge opportunity within the music space to make this really extend the presence of apps, not only like Pandora, but TuneIn radio. They have 100,000 global radio stations, so bringing in this unique global content to people who've probably never been exposed to it before. Anything where it could concern a driver — reservation apps like Open Table, reserve movie tickets, sporting events. Making sure people know what's going on locally.
Like what?
You can search for restaurants, search for all the things you can search for on regular Google –for the most part as long as they're driving locations or location oriented–but no one's serving up the equivalent of AdWords right now. As we all know from a search advertiser's perspective, there's a relevancy and a trust when a natural organic search term appears next to a paid search term. There are all these studies about the science of search, I think that could be applicable for vehicle as well.
What if my car gets stolen? Does my data go with it?
There's no personal data stored in your car. Anything from a personal standpoint is living on your phone, not in your car.
https://digiday.com/?p=72878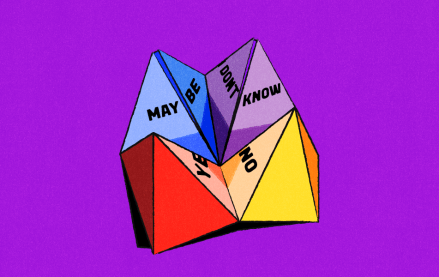 October 3, 2023 • 5 min read
•
•
Overall there's more due diligence from marketers when it comes to influencer marketing efforts now, according to marketers and agency execs, who say that there's been more rigor over the last year, and especially over the last six months.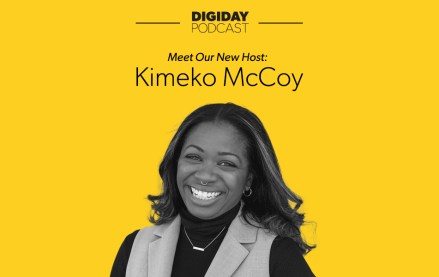 October 3, 2023 • 2 min read
•
•
Kimeko McCoy will succeed Tim Peterson as the new co-host of the Digiday Podcast.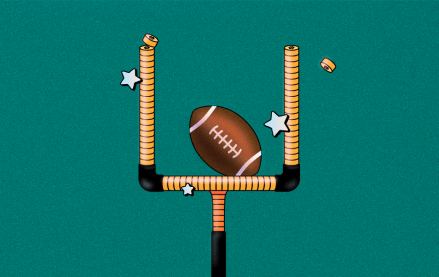 October 3, 2023 • 3 min read
•
•
The collaboration between the Los Angeles Rams and Snapchat goes back to 2020 as the Rams made became the first NFL team to conceive a Snapchat AR experience, affording fans the opportunity to virtually wear the team's recently unveiled uniform.