Media companies need data collaboration platforms to drive growth, not just data clean rooms
October 11, 2023 • 5 min read
•
•
As competition increases in media, many companies are grappling with the pressure to create revenue growth and find savings within their operations at the same time.
The task at hand for publishers is challenging: rooting out inefficiencies and creating new ad products while facing data privacy challenges and increased consumer demands regarding consent.
One response is that media companies are beginning to move toward a structure where they can share data directly with their advertising partners for more secure collaboration and analysis.
However, this poses yet another challenge. The primary technologies they've invested in — data warehouses, CDPs and DMPs — are not designed for the future these companies are now building to meet. These technologies are primarily designed to house and store data as opposed to enable collaboration, a rising mandate from marketers and one that requires even more robust privacy considerations alongside collaborative sharing capabilities.
In response to these challenges, data clean rooms have resurfaced as a viable solution, allowing companies to share and analyze first-party data while protecting individuals' identities.
A brief history of the DCR — and how data collaboration platforms are revising industry assumptions
Data clean rooms have undergone many evolutions over the years, with the walled gardens jumping on this tech first to secure their first-party data while allowing for data enrichment, targeting and measurement in a secure and collaborative environment. For example, Amazon's Marketing Cloud was built on its AWS offering with additional integrations throughout its tech stack.
From here, some chose to build their own DCRs to have more control, and then DCR vendors emerged, offering dedicated platforms separate from the walled gardens.
However, these past versions lacked interoperability, leading teams to face data fragmentation and tech challenging the teams trying to use it. Furthermore, integrating multiple systems meant maintaining privacy standards was a challenge.
From that state of friction and fragmentation, industry changes have altered the shape of DCRs. Prompted partly by the rise of data privacy regulations and the intelligence gained from Web 3.0, companies such as Disney and NBC Universal began announcing their own data clean room offerings in 2021 that went beyond those of the initial DCRs.
This latest evolution has made it clear: Data clean room providers need flexibility across data sources and out-of-the-box capabilities that make it easy to leverage data in the context of campaign planning, activation and measurement. New entrants to the market, often referred to as data collaboration platforms, go further by building these capabilities into their offerings.
"The new generation of data collaboration technologies assumes that there is fragmentation," said Vlad Stesin, co-founder and Chief Product Officer at Optable. "Data collaboration tech must be frictionless by definition. Now, these technologies are completely integrated with the standard ad tech that publishers already use, so activation becomes possible straight from the cleanroom environment."
How data collaboration has become a media strategy
For teams operating between multiple clean rooms, data warehouses, DMPs and CDPs, sharing data is likely to be challenging, whether it's adhering to privacy guidelines or protecting a given chain of custody.
Recent privacy-first approaches employed by data collaboration platforms require data custodianship to be taken seriously. In addition to tools that allow users to control leakage, there are also ones to prevent individual user re-identification. For example, these use principles of differential privacy to insert noise into the data; every time a report is made, introducing these small but significant differences in each case helps protect individual user data.
"Data collaboration tech makes it possible to use this sensitive data in a privacy-safe way, which then makes it easy to activate using deal IDs or direct buys with publishers," Stesin said. "We've seen that activation impact the bottom line because they're able to run a campaign and actually activate cleanroom media, which is one of the most important parts. Effectively, it's a media strategy. It's an ad strategy that's growing as part of these organizations' overall monetization strategies."
As DCRs become data collaboration platforms, teams need help identifying strong technology partners
As the needs of media companies shift, many DCRs have adjusted to the data collaboration approach. To help teams choose the right partner for their needs, Stesin offers some advice.
In vetting the right technology, Stesin suggests asking prospective partners how they deal with scale without major authenticated data coverage and how easy it is to activate campaigns that start in data collaboration.
He also recommends asking if all the team's partners need to be customers of the technology in order to collaborate with them, as that can become a problem and can root out the DCRs of old from the new data collaboration technologies.
"There are a number of features in our platform that make it super easy to collaborate with anyone, whether they are an Optable customer, use Snowflake, AWS or some other storage vendor — all of those issues are solved at this point," said Stesin. "What remains is publishers' willingness to adjust their approach to building these premium media products and making them available to the market."
DCRs have undergone many transformations over the years as they've essentially followed the needs of the industry. As privacy concerns, increased legislation and challenges with previous iterations of the technology have become more prevalent, the latest version of DCRs — data collaboration technologies — have emerged. The collaborative aspect calls back to what some may have hoped to achieve through earlier forms of DCRs and now allows media companies to safely share data and activate media all within a unified space.
Sponsored by Optable
https://digiday.com/?p=521404
December 8, 2023 • 3 min read
For Atlas Creative, expanding into Roblox is not solely a play to scale up. The company believes there are concrete benefits that will come with having a hand in multiple metaverse platforms.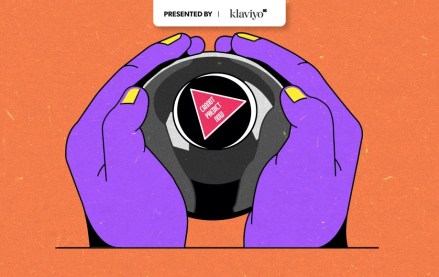 December 8, 2023 • 3 min read
2024 will be a major year for advertising as the U.S. presidential election boosts political spending. Agencies also anticipate other key drivers, including retail media, digital, sports and CTV, to contribute to growth.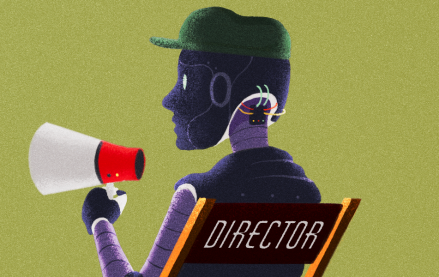 December 8, 2023 • 5 min read
Since ChatGPT became a breakout hit, the names of numerous AI companies and products have entered the cultural vernacular.