There was a time when coffee was coffee: piping hot brown liquid doled out with efficiency to workers seeking a quick jolt of energy. That's still true for some, but today, coffee is far more than just coffee. It's a craft, a destination sought out by increasingly discerning, fiercely loyal consumers.
Caffè Nero has known this for a while. Since its founding in 1997, the European coffee house brand has built a network of 700 stores in the UK and abroad on the promise of hand-crafted artisan coffee in a friendly, familiar atmosphere. Caffè Nero customers don't just want a quick pick-me-up; they come for the experience. That's a key differentiator, but it also presents an interesting challenge: how to mobilize a huge (and growing) database of customers to spend more and turn new entrants into loyal devotees.
As Caffè Nero's partnerships manager James Flett put it, "The competition for customers is becoming increasingly fierce, with multinationals and independents all vying to engage customers, grow their loyalty base and increase revenue." To help achieve these goals, Flett and Caffè Nero turned to IBM Watson Marketing.

Homing in on the coffee club
Caffè Nero had already overcome one of the toughest hurdles for most retailers: building a relationship with customers beyond a simple, amenity-based transaction by getting them to sign up for its prepaid card program. As such, the company sought to specifically target its marketing efforts towards new and existing members — an already captive audience.
The tricky part was translating initial engagement into repeat purchases.
Caffè Nero's marketers had previously built their approach around four quarterly tentpole campaigns in addition to smaller product launches throughout the year. A fine, one-size-fits-all strategy, but it lacked personalization. To generate significant revenue, Caffè Nero needed to get specific, targeting messages to customers based on their locations, preferences, and relationships to the company. That's where Watson Marketing changed the game.
Starting the right conversations
In order to get started, Caffè Nero had to answer some fundamental questions: What's the right messaging frequency? Which customers are most likely to convert? Which messages resonate with which customers and ultimately lead to a purchase?
Watson Marketing dove in, scanning through troves of company data to deeply understand the company's customers, delivering logical, effective recommendations and identifying segments of likely coffee lovers.
"Segmentation is an art," said Michael Bordash, chief platform engineer for IBM Watson customer engagement. "What AI does is pull historical models of a company's typical customer and find the best candidate for whom a message will resonate and drive conversion and then return a list of particular customers to target."
By eliminating the guesswork and manual labor required, Watson Marketing cut time and increased precision for each campaign. But an AI-powered approach had another benefit: According to Bordash, "it limits over-messaging, which leads to attrition and reduced attention."

Loyalty: Brought to you by AI
Armed with customer data based on personal segmenting and behavioral mapping, Caffè Nero crafted a three-pronged communications strategy, with each message precisely targeted towards customers in one of the AI-defined segments.
First, all new prepaid card customers received a personal welcome email. This would keep them informed about new offers while gathering additional personal information about their preferences and frequency of use, deepening the insights available for further segmentation and persona development.
Next, registered customers began receiving automated monthly statements with personalized information about their card balances and general updates about new releases and promotions.
Finally, Watson Campaign Automation kept Caffè Nero prepaid customers primed to buy through friendly top-up reminders. These emails were triggered in real time whenever a customer's balance dipped below £2, so they'd be less likely to run out of credit and skip a purchase opportunity.
"AI can pick up when customers say, 'Only send me stuff that's important.' That means you can arbitrate and figure out which channel, message, and content take precedent," Bordash said.

A successful pick-me-up
Caffè Nero has long known that coffee is more than just a quick fix for the afternoon lag. But now it has the data to keep loyal customers coming back and grab an even bigger share of what has become more than an $85 billion industry. So far, it's working.
The company's new data-driven loyalty programs have resulted in card holders visiting Caffè Nero shops and spending twice as much as a control group. Email open rates have reached an impressive 70 percent, online purchases are up significantly and 68 percent of customers receiving personalized, relevant emails buy coffee within a week.
"Thanks to the ability to segment our customers and deliver relevant, bespoke and real-time value in our marketing communications, we've seen impressive results," said Flett. "We're genuinely starting to see communications translating into physical visits, which was one of our primary objectives." That kind of success will wake you up in the morning.
You can withdraw your marketing consent at any time by sending an email to NETSUPP@us.ibm.com. Also you may unsubscribe from receiving marketing emails from IBM by clicking the unsubscribe link in each such email. More information on IBM processing of your personal data can be found in the IBM Privacy Statement [link: https://www.ibm.com/privacy].
https://digiday.com/?p=290515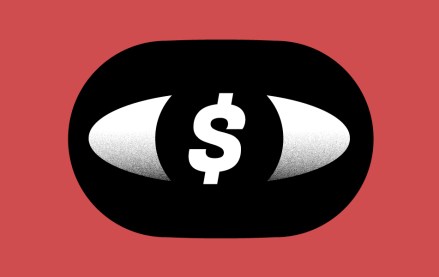 December 5, 2023 • 3 min read
The latest edition of the ANA's programmatic transparency report claims $22 billion can be saved by drastically cutting the ad tech bloat.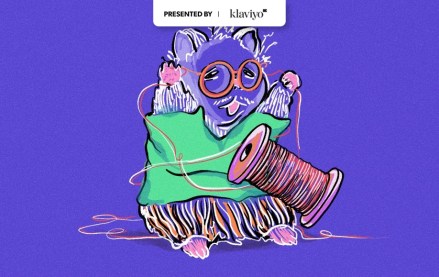 December 5, 2023 • 6 min read
News publishers are cautious to pour more resources into Threads, as limited available data makes it difficult to determine whether investing more into the platform is worth it.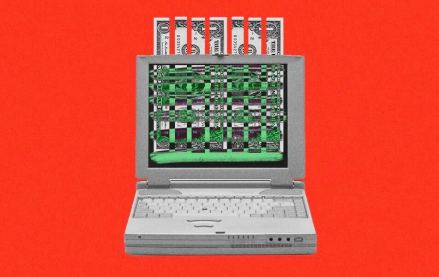 December 5, 2023 • 5 min read
Agency clients still see programmatic as an important part of their marketing budgets. But, overall, the uncertainty around programmatic could be causing them to lose confidence in online display ads as a marketing channel, and, as a result, agency clients are investing less in online display.