This article is also available
in Spanish
. Please use the toggle above the headline to switch languages. Visit
digiday.com/es
to read more content in Spanish.
Brian Albert, managing director, U.S. Agency and Brand Solutions, Google
Video watch time, particularly for streamed content, is booming. In December 2020 alone, over 120 million Americans streamed YouTube or YouTube TV on their TV screens. Many advertisers are meeting consumers where they are by reinvesting in digital video. In particular, these three brands transformed their video ad strategies with a digital-first approach and are seeing big results.
Brands are matching video storytelling to the consumer's shopping mindset
The pressure was on in November for the 2021 launch of Nissan's flagship CUV, the Rogue. Historically a top-selling unit, the new model faced not only a fiercely competitive market, but the indefinite cancellation of all in-person auto shows. Nissan's team knew they would have to find their audience online.
"YouTube is the No. 1 place that consumers are going when they're researching automotive, especially when they're researching SUVs," said Nissan U.S. chief marketing officer Allyson Witherspoon. "What we saw in the middle of the pandemic is that physical showroom [traffic] became digital showroom traffic on platforms like YouTube."
Leveraging Google's current auto-industry trends data, which reflected the rise of virtual showings, the team discovered they would need to focus on a pre-launch campaign before their main media hits.
Knowing it wouldn't be enough to simply repurpose a TV spot for the YouTube campaign, Nissan's creative team followed the YouTube ABCDs, a set of best practices for engaging audiences — in this case, auto enthusiasts — on the platform. The guide recommended focusing on a feature.
"You need to have relevant content based on how consumers are shopping," Witherspoon explained. "A lot of the time, that means the content needs to be feature-specific, as people are going through their car shopping process."
That approach connected with audiences. Digital traffic improved and the team saw strong conversion — even for a segment that had been declining in product search, said Witherspoon. Nissan saw 40% incremental lift on YouTube from the linear TV buy and a market share increase from 6% to 7.4% with the 2021 Rogue, as well as increased product search and brand favorability. Those results convinced the team to incorporate the same practices into their future product launches and always-on strategies.
For advertisers, specific channels are driving brand-specific reach
For PepsiCo's Mountain Dew, the biggest challenge of 2020 was continuing to reach consumers in a constantly changing and expanding media landscape. The team wanted to lean into media sources that would get them the widest reach and even bring in new audiences. Historically, YouTube had always performed well in reaching the brand's core audience. Knowing that these consumers were spending more and more time watching digital video, Mountain Dew decided to increase its investment in YouTube to test out what incremental reach it could gain.
"It's always a challenge to connect with consumers," said Katie Haniffy, head of media at PepsiCo Beverages. "The beauty of YouTube is it really does have a large scale; [it] includes many different types of formats of content and passion points that are important to our brands."
The team leaned heavily into their digital-first strategy with the "Every Time" campaign, hoping to increase reach amid pandemic-related decline. YouTube enabled the brand to not only substantially increase reach, but also drive stronger return on ad spend in doing so, connecting with far more receptive segments.
"We have found that YouTube is a constant in maintaining an audience and growing their scale, which is critical," said Haniffy. "YouTube brings in a new audience for us that we are not getting on other platforms or on linear TV."
For brands in new spaces, data-driven risks are unlocking campaign success
Although Kimberly-Clark first built its brands on linear TV, its marketing team decided to invest heavily in streaming for the launch of the plant-based Pull-Ups New Leaf in 2020. This transformation meant evolving measurement to look beyond ROI and redefining reach as outcome-based targeted media impressions.
"When you're talking about brand-new spaces to [reach] consumers, it's important to take risks and try new things," said Zena Srivatsa Arnold, chief digital and marketing officer at Kimberly-Clark. "Because this is where our consumers are these days, they aren't in a lot of those traditional places that we reached them before."
The team found that switching to video meant more room to experiment with creatives. They now had a range of new options, such as sequential messaging, retargeting, and short-form ads like bumpers, as well as access to the behavioral data they needed to deliver more personalized messaging.
In the end, the streaming campaign exceeded expectations with 36% incremental unique reach and 78% unique reach on TV screens, leading the brand to focus on connected TV again the next quarter. They were able to immediately reapply their learnings to their next campaign, which exceeded its performance goals. "CTV gives us data that allows [for] much more detailed targeting and getting that right message to the right person at the right time that we don't get from linear TV," said Arnold. "It's delivering new consumers to us and engaging those who aren't reachable through a lot of other traditional means."
A return to the TV screen is hardly a return to traditional media. It's a reminder that audiences have more options than ever before. By knowing how they prefer to watch their favorite content, marketers can adjust messaging and media spend to connect with people where they are.
This article originally appeared on Think with Google
https://digiday.com/?p=418027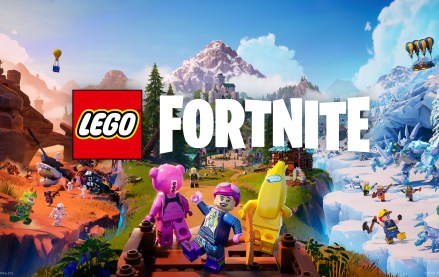 December 7, 2023 • 4 min read
The game worlds of "Lego Fortnite" are 20 times the size of the digital environment of "Fortnite: Battle Royale" — and they're built completely out of virtual Lego bricks, making the entire experience a showcase of the Lego brand.
December 7, 2023 • 3 min read
A Gallup survey found that the number of Gen Z people identifying as transgender is twice that of millennials.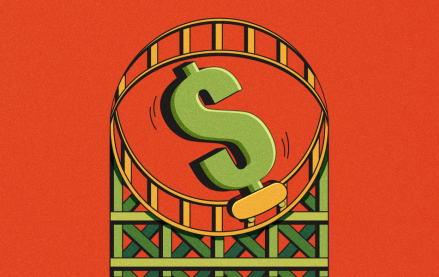 December 7, 2023 • 5 min read
In this week's Digiday+ Research Briefing, we examine the challenges facing programmatic advertising, how publishers, brands and retailers are giving up on X, and how publishers and brands are rapidly increasing their use of AI, as seen in recent data from Digiday+ Research.