Shoppable video is accelerating across many channels, including social and connected TV, but more opportunities abound — especially among audiences who've yet to dive into purchasing on the platforms.
According to eMarketer, the number of social commerce buyers is set to reach 102.6 million by the end of 2022. While not all consumers have bought into social shopping just yet, they are still viewing shoppable or interactive content. More than 90 million users have been exposed to video ads with commerce or interactive capabilities, accounting for more than 40% of total U.S. digital buyers, according to Insider Intelligence.
While younger audiences are willing to interact with shoppable ads, the next hurdle for shoppable video involves engaging more than just early adopters.
"The capability to shop and explore on the big screen has been limited," said Brad Quinn, publisher partnerships at KERV Interactive. "CTV's tech and interactivity are finally catching up to the expectations established by the mobile and online video (OLV) experience. The technology being integrated by publishers today allows for deeper exploration of content, ads, shoppability and an overall more immersive experience."
Framing shoppable video challenges — and opportunities
Major technology and content companies are focusing on developing and creating shoppable video, but the bridging of content and commerce is often done in silos.
Companies may state they are building shoppable commerce experiences with a customer-first mindset, but they lack the insights to optimize effectively toward one standard user experience. This is contributing to a fragmented environment for both advertisers and audiences. Establishing standards based on real insights and what businesses want to teach consumers will create a truly frictionless user experience for shoppable video.
Interactive ads provide actionable insights to both brands and publishers, allowing them to monetize content better and move customers down the funnel.
Interactivity allows brands to measure authentic actions — such as clicking an interactive element with their remote, scanning a QR code or adding an item from a shoppable video to their cart — and leverage those metrics to optimize campaigns and drive purchases. Understanding which objects, products and video scenes are driving higher engagement, dwell time and CTR allows brands and publishers to reach audiences in targeted, personalized ways.
"Brands need scale and less friction. Each publisher or content provider has to provide a seamless UX, or audiences will continue their current paths to purchase," said Quinn.
"An easy solution is increased automation," added Quinn. "For the past few years, interactive big screen experiences have typically been one execution at a time — that limits scale as the bandwidth from both the advertiser and publisher is stretched. Moving toward automation allows brands to activate in real-time and be nimble throughout campaigns."
Building the future of shoppable CTV
Interactive and dynamic video advertising products create new pathways for CTV audiences to engage with creative and shop. This is especially useful for reaching consumers who have not interacted with shoppable CTV ads.
"Most people will give it a try if they see a product they're interested in and, more importantly, they have the ability to engage," explained Quinn. "From the inception of television, viewers have seen and wanted to buy what is in their content. That capability finally exists. So as long as the content and ads pique interest and viewers have the ability to engage without friction, they will."
To this end, Paramount Australia and New Zealand enlisted KERV Interactive to create video ad products that would enable multiple SKU QR codes to be inserted during ad playback. Product-related elements could then be changed based on audience location, time, show, deals and product availability.
As Quinn explains, while viewers expect content and ads in the digital space to be interactive, that expectation hasn't extended to the CTV and linear spaces — yet. In the meantime, advertisers are leveraging a variety of metrics — including net time spent with products, transaction length and conversions — to measure and evaluate the effectiveness of shoppable CTV campaigns. Quinn also recommends fully tracking the user journey to understand user mindsets at scale.
"For success, advertisers should consider partners who have the entire user flow not only thought of but automated to streamline," Quinn said. "Building a flashy visual only to land on a page where an item is out of stock, or there are multiple barriers to purchase will sour the experience and discourage future interaction. Partners doing it correctly will be additive to the overall viewing experience on both the content and advertising side of the equation."
Sponsored by: Kerv
https://digiday.com/?p=470176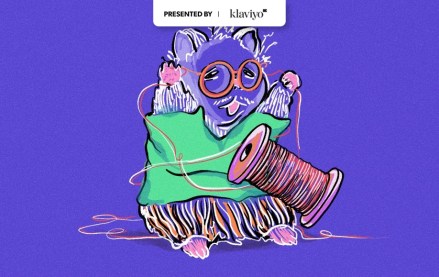 December 5, 2023 • 6 min read
News publishers are cautious to pour more resources into Threads, as limited available data makes it difficult to determine whether investing more into the platform is worth it.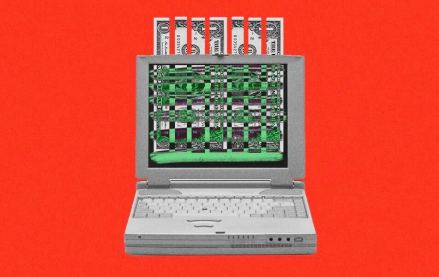 December 5, 2023 • 5 min read
Agency clients still see programmatic as an important part of their marketing budgets. But, overall, the uncertainty around programmatic could be causing them to lose confidence in online display ads as a marketing channel, and, as a result, agency clients are investing less in online display.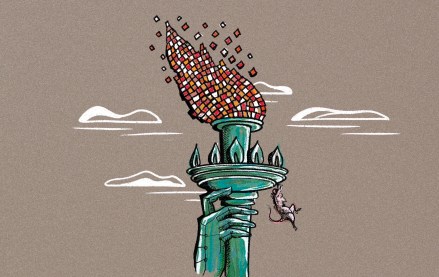 December 5, 2023 • 3 min read
There's a global AI race and different regulations in different countries might be slowing down – or speeding up – innovation. Here is a breakout of how regulations are being shaped on both sides of the Atlantic.