How enterprise-grade CDPs are enhancing data processes and improving customer experiences
May 25, 2023 • 4 min read
•
•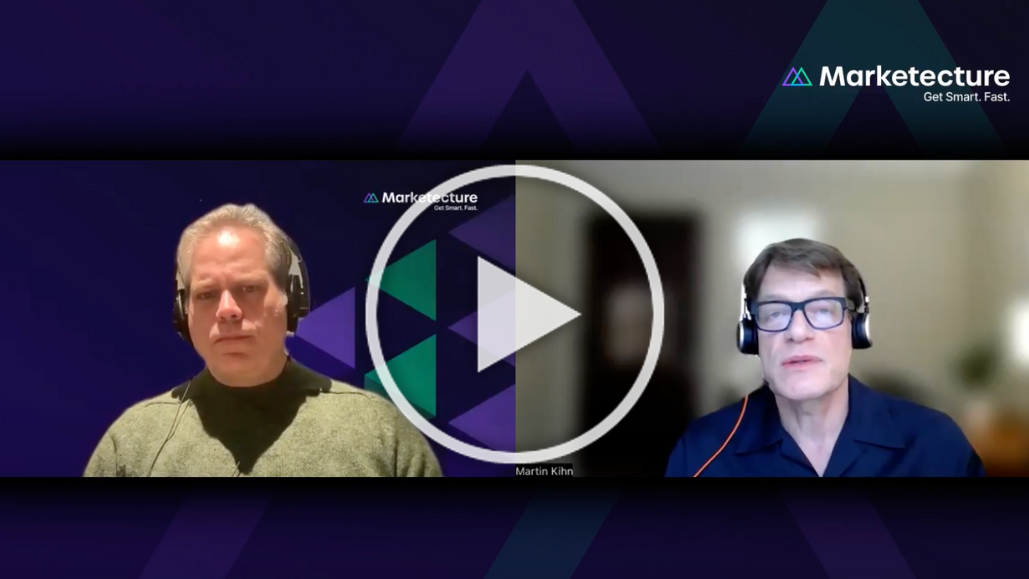 Produced in partnership with Marketecture
The following article highlights an interview between Martin Kihn, Salesforce's senior vice president of Marketing Cloud, and Ari Paparo, founder and CEO of Marketecture Media. Register to watch more of the discussion and learn how brands are making the most of enterprise-grade CDP technologies.
As brands expand across channels and platforms, many need help to effectively ingest, analyze and activate their customer data.
Enterprise-level brands have historically relied on customer relationship management platforms to handle these data processes. However, many marketers find these tools less than ideal when working with big data. An environment of virtually endless touchpoints is encouraging marketers to embrace new data solutions to ensure they're drawing insights that fuel audience connections.
"Typically, a CRM can't support these [processes]," Kihn said. "It's not on a public cloud; it's mostly on private data centers. And you can't often support new data models. However, CDPs can do all of these things.".
Despite not having a customer data platform solution until 2018, Salesforce is investing heavily in this technology to meet the needs of enterprise brands looking beyond CRM tools to manage vast quantities of customer data. The company is also helping marketing teams reconcile identities and digest first-party data as they scramble to plan for the upcoming deprecation of third-party cookies.
High-quality CDP solutions collect and unify data from multiple distinct sources
Many brands are turning to CDP solutions such as Salesforce's to unify customer data from multiple sources, often in varying formats. These tools use complex technological processes to digest the information, align it within a unified configuration and catalog it for marketers to analyze.
However, because these processes are so complicated, Salesforce's team is working to ensure its product is highly accessible and meets the many data needs of users. According to Kihn, processes such as "bringing on multiple data streams, mapping to a data model, segmentation and pointing it to an ad platform for personalization" all employ drag-and-drop functionalities within the Salesforce CDP platform so anyone on a marketing team can use it.
Despite the ease of use of these types of CDPs, implementing data-driven campaign modifications is often quite difficult for brands without a thorough integration within their in-house systems. So, teams like Salesforce's are taking care of this process for their clients, connecting their CDP's significant bank of data sources with brands' internal systems and platforms for activation.
"The CDP uses our own data sources," Kihn said. "This is because our customers would be unhappy if our CDP couldn't easily ingest data from the marketing cloud they're using. We want it to function as push-button integration."
By employing CDPs that integrate data from brands' sources to those within vendors' marketing clouds, marketers can more easily extract insights from reliable resource banks to improve their campaigns.
Enterprise-level CDPs are fueling identity resolution as privacy regulations tighten
With privacy regulations influencing these data collection and analysis processes, identity resolution efforts have become more challenging. And with the deprecation of third-party cookies on the horizon, enterprise-level brands are using CDPs to capture customer data and enhance experiences.
Salesforce's CDP addresses these challenges by employing data-matching capabilities to resolve audience identities. Vendor tools such as these use vast data pools to resolve user identities, create profiles and then match them with brands' anonymous data sets.
"A lot of this relies on first-party data," said Kihn. "Because of mismatched IDs, such as multiple emails or spellings of names, brands are using our external information to find out if person A and person B are the same, something they might not have been able to figure out themselves."
CDPs are helping brands activate customer data for product personalization
CDP solutions also allow marketers to drive greater personalization within their campaigns via contextual data insights.
"Our customers are activating [personalization data] via our marketing cloud, sending people tailored emails and messaging to enhance customer journeys," Kihn said. "They're also using [the CDP] as a personalization platform on their websites and other properties; requests come in to activate it on Facebook and Google advertising as well."
Brands use CDPs' personalization capabilities across a wide range of applications, many of which aren't directly related to the traditional marketing funnel. For example, Kihn pointed to the personalized messaging Salesforce's CDP helped develop for Kia vehicle owners to enhance the product experience.
"Kia came to us wanting to pull in-vehicle data and offer personalized suggestions for drivers," Kihn said. "This process involved analyzing drivers' behaviors and setting up personalized messaging like 'Your windows are down; putting them up will make you more fuel-efficient."
Enterprise-grade CDPs' data ingestion and activation capabilities are helping brands develop highly engaging, personalized campaigns and product experiences. With their enormous resources and high-level identity resolution capabilities, these tools are helping brands make the most of their ever-expanding pool of customer data.
To learn more about how enterprise-level brands are making the most of CDP solutions, listen to the conversation between Marketecture and Martin Kihn here.
Produced in partnership with Marketecture
https://digiday.com/?p=505429
December 8, 2023 • 2 min read
Quintana replaces Joe DiMiero, who was appointed U.S. CEO in January 2022 but has had a troubled tenure marked by client losses, a questionable management style and high-level executive departures.
December 8, 2023 • 3 min read
For Atlas Creative, expanding into Roblox is not solely a play to scale up. The company believes there are concrete benefits that will come with having a hand in multiple metaverse platforms.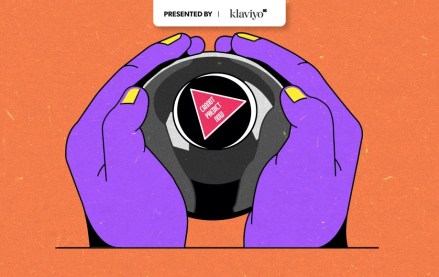 December 8, 2023 • 3 min read
2024 will be a major year for advertising as the U.S. presidential election boosts political spending. Agencies also anticipate other key drivers, including retail media, digital, sports and CTV, to contribute to growth.