This article is also available
in Spanish
. Please use the toggle above the headline to switch languages. Visit
digiday.com/es
to read more content in Spanish.
By Sitecore
The metaverse is capturing the attention of both marketers and consumers. However, many brands are still calibrating their strategies and approaches to this emerging virtual ecosystem in its very early days.
While some companies are observing the metaverse's evolution from the sidelines with anticipation and curiosity, recent research shows consumers are ready to engage with brands in new virtual environments.
According to the 'Perceptions of the Metaverse' report by Sitecore, 42% of U.S. consumers identify as metaverse enthusiasts. Nearly 9 in 10 (87%) also expect the metaverse will play a significant role in how they shop and interact with brands in the future. The report is based on a survey of 1,000 U.S. consumers as well as a survey of 310 U.S. consumer brand marketers.
"Consumer enthusiasm about the technology means one thing — the moment has arrived for marketers to start planning for and building metaverse-like experiences," said Paige O'Neill, Chief Marketing Officer at Sitecore. "Understanding who to target and how your customers want to engage with you in these environments will be crucial for success."
How marketers and consumers perceive the metaverse
Although the technology is still evolving, savvy brands are using this time to start exploring virtual environments as another way to reach consumers. According to the Sitecore report, one in three (31%) marketers say the metaverse is already part of their current marketing programs and 55% have plans to use it in the future. Marketers who are willing to experiment and dive into the metaverse are envisioning these virtual environments as a way to address brand awareness (68%), customer engagement (59%) and new product or category creation (55%).
To support these lofty goals, 57% of marketers are using or plan to use the metaverse as a novelty item to excite buyers and 55% as a way to test products. Half of brands are leveraging or plan to leverage the metaverse as a gamification function to engage buyers, while 40% consider the metaverse a customer experience tool.
Consumers, on their part, want to use the metaverse for expanding life experiences such as "experiencing things they wouldn't normally experience" (57%), "escaping reality" (51%) and "meeting new friends" (79%).
The survey also shows that millennials and Gen Z are the ones who are most likely to want to engage with brands in the metaverse. Reflective of this, 91% of organizations are targeting millennials with their metaverse strategies, followed by Gen Z (55%) and Gen X (52%).
O'Neill suggests it's crucial that brands know how to target these different audiences in the metaverse.
"Our survey shows that millennials and Gen Z value being able to get access to exclusive content, making sure there's diverse representation in these environments and being able to be part of a community," she said. "Leveraging these preferences will be key for ensuring that these consumer groups are targeted with the experiences they desire."
Looking ahead, 67% of marketers believe the metaverse will become a dominant platform for interacting with consumers, and 79% of consumers believe they will spend more time on the metaverse than on popular social media platforms like Facebook and Instagram in the future.
"To meet customers in the moment, brands need to embrace this change in behavior and target consumers with the right content on the platform they prefer to spend their time on," O'Neill said.
Brands are approaching the metaverse from a consumer engagement perspective
Augmented and virtual realities are allowing brands to create experiences that will re-invent everything from shopping, to customer support and employee engagement. Nearly three-quarters of organizations have considered the kinds of experiences they would create on the metaverse.
The most commonly planned metaverse features focus on personalized and interactive shopping experiences. Specific tactics may include inspiring users with personalized suggestions based on past preferences or allowing shoppers to try or test an item using an avatar.
To further foster engagement with consumers, marketers plan to use emerging offerings such as creating community settings or forums for users with similar interests (57%), developing inclusive experiences that represent a diverse set of users (55%) and gamifying experiences by allowing users to earn rewards for activities (51%).
"The concept of community excites marketers and consumers alike," said O'Neill. "Nearly two in five consumers (38%) said they'd be more encouraged to participate in a brand experience if they were able to join and connect with a community of 'like-minded' people. So, it's clear that to capture consumer interest, creating a sense of community, connection and belonging is key for brands who are building experiences in the metaverse."
Measuring brand success in the metaverse
As marketers focus on metaverse initiatives that support brand building and other upper-funnel efforts, they will need to determine how success will be measured — not only within the metaverse, but as part of brands' overall marketing mix and brand marketing investments.
For now, the most important ways marketers are measuring the ROI of their metaverse activations are bringing new buyers to the brand (54%), gaining new followers (51%) and driving direct sales revenue (50%).
According to O'Neill, one of the most effective ways to measure success in the metaverse is showing how it solves a specific business problem.
"If we look at retailers, they have been experiencing increased return rates and this has had a significant impact on their bottom line," explained O'Neill. "But what if they can provide consumers with the option to see themselves in the item they want to purchase before they buy it, without having to set foot in the store? This will be a game changer for retailers and consumers alike as it helps consumers choose smarter, while limiting the items returned to a brand."
Heading into 2023, it's clear that virtual environments will become a significant part of marketing strategies and budgets. In fact, nearly 7 in 10 businesses (69%) have current or future plans to build metaverse experiences in 2023, and 48% of those planning to invest in 2023 are dedicating 10-25% of their marketing budgets to the metaverse.
Over the next 5 years, 42% of all marketers — including those respondents who are not yet working with the metaverse — estimate that they will invest 10-25% of their budgets on metaverse experiences. Respondents also expect metaverse spending will surpass advertising channels like social media, digital and mobile.
"Taken altogether, the study findings reveal that the metaverse already has wide appeal among consumers and marketers," said O'Neill. "This is a testament to the huge potential of the technology. Virtual environments present intriguing new opportunities to connect with customers, and the brands who are bold enough to explore and experiment with this new frontier now are going to reap the benefits in the future."
Sponsored by Sitecore
https://digiday.com/?p=483952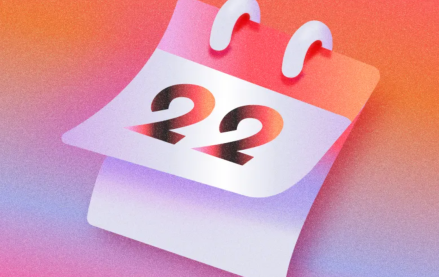 27 September 2023 • 8 min read
Suscríbete al newsletter de Digiday en Español aquí para recibir las últimas noticias sobre el sector de marcas y la industria del marketing. Esta historia fue reportada por primera vez en Modern Retail una publicación hermana de Digiday en Español. Históricamente, la estrategia navideña de Tarte Cosmetics ha girado en torno a tres ejes principales: El […]
September 27, 2023 • 10 min read
Digiday+ Research assesses how brands and influencers are using Shorts to reach new audiences and what types of Shorts videos create the most buzz for marketers.
This week's Future of TV Briefing looks at what an industry group's conditional certification of three measurement currency contenders signals about the TV ad business's measurement overhaul.