Connected TV is unique among other advertising channels because it combines linear television's storytelling capabilities with digital marketing's targeting and measurement.
As more marketers leverage CTV advertisements to reach relevant and engaged audiences, they also want to understand the real value they are generating with their investment. Incrementality reporting and measurement allow advertisers to measure the added reach and the actual added conversions and revenue they're generating from their CTV efforts on top of the results they would have generated without it.
With the insights from incrementality measurement, brands and advertisers can make more impactful optimization and investment decisions.
"Advertisers have realized that connected TV can do so much more than just make up for the declining reach of linear," said Jon Zucker, senior product marketing manager at MNTN. "With the right technology behind it, connected TV can actually be a highly effective performance channel and drive measurable site traffic, conversions and actual return on ad spend.
"As more advertisers have adopted CTV as a growth channel, they want to measure the added conversions and revenue they're driving beyond the results they would have produced anyway with their other paid and organic marketing efforts," he said. "So for the first time, marketers are really holding CTV's feet to the fire and asking, am I investing in it as effectively as I can be?"
Understanding the evolution of CTV incrementality
Incrementality is a form of A/B testing that measures the true impact of CTV compared to the results advertisers would have achieved without CTV. And while incrementality measurement for CTV has traditionally relied on what amounts to a kind of black-box data science, with improvements in technology, it has become more transparent and accurate.
According to Zucker, advertisers initially measured the incremental reach that CTV gained for them on top of the reach they were achieving with linear TV. In recent years, however, advertisers have begun to use different technologies to drive down-funnel outcomes through CTV, transforming it into a performance channel. This evolution has also expanded their focus from incremental reach to measuring the incremental conversions and revenue driven by their CTV campaigns.
"By measuring the incremental conversions and revenue you drive with each ad channel, you gain an understanding of how much that ad channel is actually contributing to your business's growth," Zucker explained. "That knowledge can help any advertiser understand how and where to effectively spend their dollars to get the best returns possible."
How advertisers are measuring CTV incrementality
There are three common ways to measure CTV incrementality. While each approach is different, at the core, these testing methods compare the results from "exposed" audiences served CTV ads to the results from "control" audiences who were not served the CTV ads being evaluated.
In PSA testing, the exposed audience will see a brand's CTV ad, while the control audience will see an unrelated public service announcement. These tests are expensive because a brand needs to budget for the PSA shown to the control audience. PSA testing also requires upfront planning by advertisers and isn't typically supported as a form of always-on measurement.
During geo testing, an advertiser will serve its CTV ad to its exposed audience in a select region. In contrast, a control audience is isolated in another region, where they will not be exposed to the CTV ad. Like PSA testing, geo testing requires upfront planning and isn't supported as a form of always-on measurement. Other potential drawbacks include regional differences that may skew the results and the need to exclude potentially valuable regions and audiences from their activations.
Another approach to measuring CTV incrementality is randomized control versus exposed testing. This method involves a target audience who will receive a brand's CTV ad, while a randomized control group — generated from the same audience attributes as the exposed group — does not receive the ad. Unlike PSA or geo testing, this approach does not require upfront planning or large budgets and supports evergreen, always-on incrementality measurement.
"With the randomized control versus exposed testing, there really is an opportunity to have it be an always-on test," Zucker said. "This type of reporting doesn't require upfront planning, it doesn't cost anything to activate and all of the variables, outside of ad exposure, are isolated to make sure that your results are accurate. PSA or geo testing isn't quite as feasible for a majority of brands."
Marketers leverage the insights gleaned from incrementality reporting to identify when it's advantageous for them to increase their investment in CTV and scale the incremental impact of CTV. Incrementality reporting also shows marketers when they need to reevaluate their campaign tactics to improve the effectiveness of their CTV efforts.
Ultimately, by measuring the impact of CTV efforts, incrementality reporting helps marketers maximize the returns they generate with connected TV.
"Incrementality paints an unbiased picture of how much real value you're generating with connected TV," Zucker said. "That understanding provides a really clear guide for when you should scale your investment or change up your strategy. As a marketer, that data can be really powerful and guide more effective decisioning."
Sponsored by: MNTN
https://digiday.com/?p=476721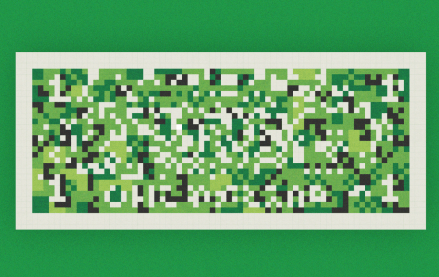 September 21, 2023 • 3 min read
Ducati has legitimate reasons to investigate Web3 tech as a marketing tool. Building a community of Ducati enthusiasts, or "Ducatisti," has been a core element of the brand's marketing for decades.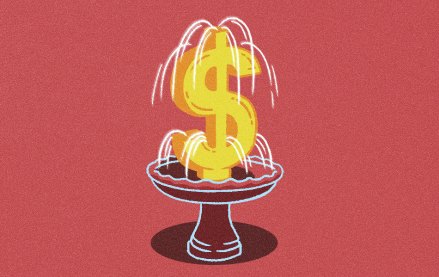 September 21, 2023 • 4 min read
Retail media and the bounceback of digital advertising led IPG's Magna to raise its ad revenue growth forecast to more than 5% to total $337 billion in 2023.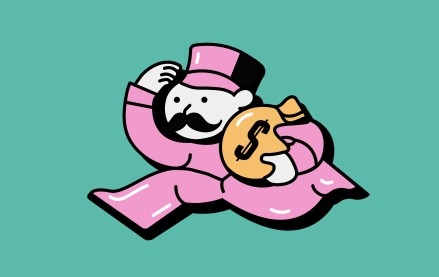 September 21, 2023 • 6 min read
TRUSTX seeks funding to expand its PET ambitions as M&A signals stir ahead of Q4.