How brands are leveraging digital OOH within retail media campaigns
October 11, 2022 • 4 min read
•
•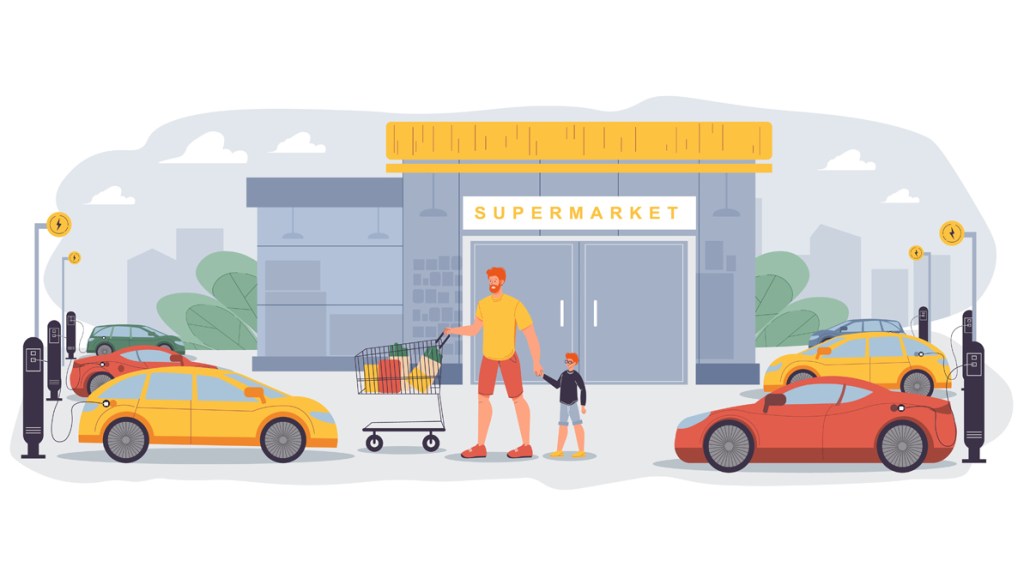 Mike Schott, executive vice president, media sales, Volta Charging
As advertisers increasingly shift media budgets to retail media networks, the challenges for brands striving to stand out are also growing.
RMNs have exploded in recent years ​​— Amazon, Walmart, Kroger, Target, Best Buy, Walgreens, Ulta, Home Depot and more now have their own media offerings. These networks offer contextual relevance and deliver against KPIs, including sales and ROAS, plus the measurement capabilities to demonstrate the effectiveness of the investment. Additionally, McKinsey predicts RMNs could command $100 billion in ad spending by 2026, while BCG forecasts retail media will account for 25% of digital media spending.
Given this growth, finding new avenues for differentiation and capturing attention within the RMN ecosystem is critical. One such avenue is place-based digital out-of-home media, located steps from the entrances of retailers' stores.
How DOOH fits into the retail media ecosystem
Before unpacking the value of DOOH within a retail media campaign, it's essential to be familiar with RMNs as they exist today. Most RMNs start as ads (or promoted listings) on the retailer's e-commerce site. This type of inventory is known as "on-platform" and is what most people associate with retail media because it represents the majority of impressions and spending within this ecosystem today.
The next leg of the retail media stool is "off-platform" inventory — primarily digital display units served on partners' sites, such as the Google Display Network or Facebook's Audience Network.
And finally, there's "integrated" inventory, a hybrid of on- and off-platform inventory, including things like the retailer's emails, SMS pushes, in-store screens and more.
Most media planners and buyers understand that DOOH falls into three inventory categories: billboards, transit and place-based. To stand out in the retail media ecosystem, this third bucket (place-based) demands attention.
Place-based inventory is located next to or near a point of interest. This could be a popular outdoor tourist attraction near a shopping center or inside a grocery store. In another example, DOOH screens can be embedded directly into electric vehicle (EV) chargers at the front doors of popular commercial properties and retailers. This place-based inventory reaches customers right before they enter the store to make a purchase — the moment when people are finalizing their shopping lists. A last-minute marketing message can be the difference between one brand's product being added to the shopping cart or not.
Unpacking the value of place-based advertisements
With place-based DOOH media, marketers get significant bang for their buck. These DOOH advertisements offer viewability, contextual relevance, brand safety and close proximity to the point of purchase — all while being privacy-friendly.
In the context of RMNs, place-based DOOH advertising is often divided into two categories: in-store and at-store. In-store advertisements are screens on top of shelves, coolers and cashier stations. When considering the effectiveness of this placement, an important consideration is how noisy and cluttered the experience is within the walls of a store.
Once a shopper steps through a retailer's doors, thousands of brands compete against each other simultaneously. There are "buy-one-get-one-free" promos taped to shelves, coupon catalogs pre-placed in every shopping cart and product displays littering the aisles. The consumer is often so overwhelmed that they block them all out to focus on the task at hand — crossing off items on the shopping list.
With outside-the-walls advertising (aka at-store), consumers can experience a brand's messaging in a clean, less-cluttered environment. These placements are located steps away from the front doors of popular commercial locations (grocery stores, pharmacies, shopping malls, entertainment venues), reaching consumers in those final calm moments so they can go into the store with a product in mind.
Dismantling DOOH measurement myths
While a significant part of RMNs' value is that they are measurable, the metrics at work within the DOOH industry have evolved recently. For example, industry-leading third-party data measurement firms, including Catalina, Nielsen, IRI and Quotient, deliver critical advertising metrics like sales lift and incremental return on ad spend (iROAS). By partnering with firms that have both bottom and top-of-the-funnel metric capabilities, DOOH inventory becomes an indispensable part of a modern marketers' media mix that drives meaningful brand awareness and drives sales.
Not everything in the digital world translates perfectly into the physical point of sale, but RMNs are making the leap. At-store DOOH inventory affords brands the critical opportunity to extend the reach of on-platform retail media efforts, breaking through the clutter inside the store and driving measurable sales.
Sponsored by: Volta Charging
https://digiday.com/?p=470203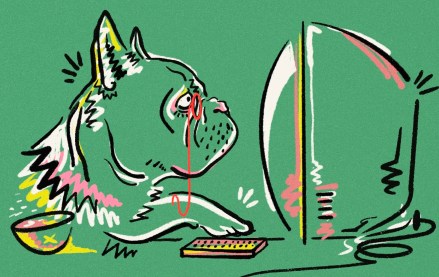 October 2, 2023 • 7 min read
•
•
When it comes to agencies, both of Meta's older sibling social media platforms may be past their primes.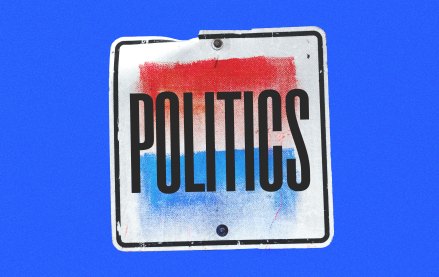 •
As agencies prepare for record political spending in 2024, Stagwell is gearing up for the election with new partnerships, products and ad spending predictions.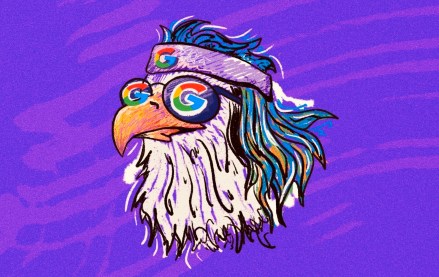 October 2, 2023 • 3 min read
•
•
The legal battle sees Apple and Google et al attempt to conceal their inner workings, developments that mirror the experience of their media customers.