Cenk Bulbul, director of marketing, Global YouTube Shopping
Consumers worldwide search YouTube for help with the products they purchase — from assembling furniture to advice when choosing the right products — often in the form of how-to and explainer videos. People also rely on YouTube for guidance and information during every part of their shopping journey, whether they're watching unboxing videos, seeking product reviews or learning more about their purchases after buying.
This is particularly true of Gen Z, who say that YouTube is more likely than other video and social media platforms to meet their top shopping needs, according to a Google/Talk Shoppe, 'U.S., Social Commerce and Video Shopping' study conducted in July and August 2022.
To explore how brands can benefit from this close relationship between YouTube and its audience, Google partnered with Talk Shoppe to conduct an extensive, qualitative research study and surveyed thousands of video users in the U.S. These shopping insights illustrate how marketers are building brand loyalty and creating repeat customers on YouTube.
Shoppers value honest, reliable information the most
Discovering new and exciting brands online is important to shoppers, but what they value even more is finding reliable, trustworthy information that will help them buy a product with confidence. According to the 2022 survey, viewers say YouTube ranks first against video services and social media platforms in key shopping needs, like finding truthful information and feeling good about their purchases.
YouTube creators are a large part of the reason why people view the platform as a source of reliable information, with 87% of viewers agreeing that YouTube creators give recommendations they can trust, according to a 'Shopping at the Speed of Culture' study by Google and Talk Shoppe (from August 2021 to February 2022). As one survey participant said: "YouTubers often give updates on how the product is doing three, six or 12 months after purchasing, and they also will warn you about things to look out for."
Furthermore, according to Emily Hotz, director of video and sales development managers at Google: "Creators do more than showcase products; they infuse them with stories and humanity. From clothing to cooking, hair care to home repair, there is a creator on YouTube ready to shop with you; they are the try before you buy. This social connection is putting the fun back in shopping and, in turn, fueling growth for brands."
Gen Z shoppers prefer trusted brands over trends
In the 2022 Social Commerce and Video Shopping study, when Gen Z was asked what they prioritize when they shop using video or social platforms, they ranked finding a brand they love significantly higher than finding something trendy. This is excellent news for brands that hope to become a go-to destination for Gen Z and other shoppers.
To become a universally loved brand takes creating a positive shopping experience that encourages people to buy again and again. The key to a positive shopping experience is giving people product information they can trust, which will make them more satisfied with their final purchase.
Google and Talk Shoppe's research showed that YouTube helps brands build this basis of trust. As a Gen Z survey participant stated: "After buying something that I've actually done research on [through] YouTube, I don't think I've ever returned anything." YouTube also helps brands win customers' loyalty, per the 2022 survey, with 85% of people who use YouTube in their shopping journey saying they have purchased or planned to purchase a brand again.
When people trust platforms, they trust the brands on them
To gauge whether shoppers trust video ads the same way they trust creators' recommendations and the information they find on YouTube, Talk Shoppe conducted a test to find out how people feel about the video ads they see. Talk Shoppe created an ad for an imaginary coffee brand and showed survey participants how this ad might look on different online platforms. Participants were then asked to quickly associate the brand in the advertisement with certain words.
The test results showed that people trusted a brand much more when they saw it on a platform they trusted. More specifically, ads on YouTube were rated significantly more trustworthy, established and credible than on every other platform in the 2022 Google and Talk Shoppe study. Thus, the research shows that brands can enjoy a halo effect — positive association — from the platforms or services on which they advertise, which is vital information for marketers who want to get the most out of their media dollars.
These three shopper insights can help brands leverage people's implicit trust in YouTube and its creators. By tapping into the satisfaction shoppers have when YouTube is part of their shopping journey, and by benefiting from YouTube's halo effect, successful brands are turning one-time buyers into long-term loyal, repeat customers.
The Google/Talk Shoppe, U.S., Social Commerce and Video Shopping study surveyed 2,000 viewers ages 18–64 from July 25, 2022–Aug. 3, 2022. Gen Z was defined as ages 18–24. The Google/Talk Shoppe, Shopping at the Speed of Culture 2021 study surveyed 48,000 video users ages 16–64 across 24 markets, including the U.S., from Aug. 20, 2021–Feb. 19, 2022.
Sponsored by: Google
https://digiday.com/?p=482720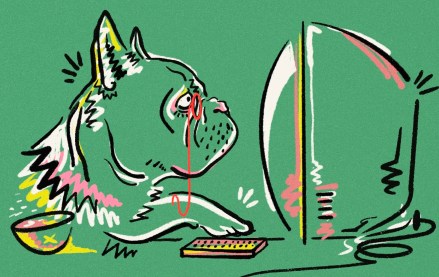 October 2, 2023 • 7 min read
•
•
When it comes to agencies, both of Meta's older sibling social media platforms may be past their primes.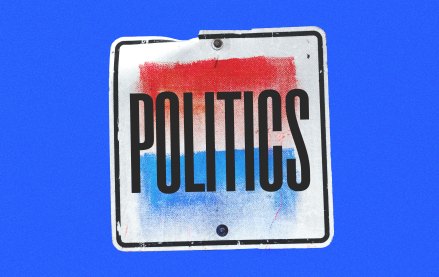 October 2, 2023 • 3 min read
•
•
As agencies prepare for record political spending in 2024, Stagwell is gearing up for the election with new partnerships, products and ad spending predictions.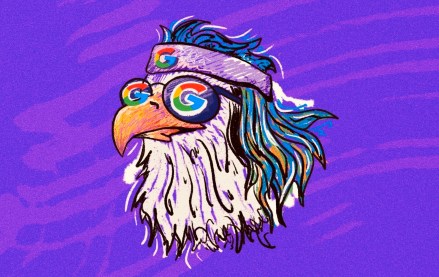 October 2, 2023 • 3 min read
•
•
The legal battle sees Apple and Google et al attempt to conceal their inner workings, developments that mirror the experience of their media customers.