How audience-first creative is amplifying audio and video campaigns for 2024
November 13, 2023 • 4 min read
•
•
Alex Donics, global director of demand marketing, Spotify
For marketers, the most wonderful time of the year is also one of the most hectic. In addition to rallying for tentpole events like Black Friday and the holidays, there's also the task of planning for the new year.

It's a juggling act, but marketing resources such as planning guides help minimize the risk of missing anything. As teams plan their strategies for audio and video campaigns in the coming year, they're also turning to research and marketing trends to ensure they have the information their planning requires.

One approach advertisers are focusing on in 2024 is audience-first creative — building impactful ads and making memorable seasonal moments for the audiences they reach and engage.
Combining ad formats on platforms audiences trust drives awareness, intent and recall
Because the path to purchase is a long one full of choices, building trust and engagement at every turn is essential, as is reaching audiences where they are and in ways that matter to them.

For example, in the first half of 2023, Gen Z listened to podcast episodes more than three billion times and songs more than 560 billion times — a 76% increase from the previous year. According to Spotify's 2023 Culture Next report, nearly three-quarters say podcasts teach them about topics they wish they'd learned in school, and 82% say they've used either music or podcasts to learn about cultures and experiences different from their own. And platforms matter as well. For example, according to the same report, 40% of Gen Z trust ads more when they experience them on Spotify than when they see them on social media.

As this generation enters the workforce and begins to participate in household decisions, representing $360 billion worth of buying power, one way marketing teams are connecting with them is through digital streaming platforms.
Most platforms have premium and ad-supported services, and they represent hundreds of millions of people ready for advertisers' messaging as they spend over 2.4 hours a day listening to and watching their favorite music and podcast creators across a range of devices.
Compared to other ad formats — online radio and social media — internal research found that music ads across digital streaming platforms were more effective at driving awareness and inspiration during the upper-funnel (+60%) and lower-funnel (+70%) stages of the purchase journey. Combining ad formats can also be powerful. Using both audio and video can help advertisers maximize effectiveness and drive results across the entire customer journey. In fact, Nielsen brand effect and Kantar brand lift research from 2023 has found that audio and visual campaigns drive higher awareness (+7%) and consideration (+7%) than audio-only campaigns, as well as higher purchase intent (+27%).

The audio environment is highly immersive and customizable. Yet, due to the generally limited play time, a critical best practice for advertisers is to be intentional about every choice, making the most of every second.
Length is critical in this regard. According to the same Nielsen and Kantar research, audio ads landing in the 15- to 30-second range can drive 22% higher recall and 26% higher intent. A slower cadence, well-timed pauses, and using as few words as possible help listeners absorb more information and make the most of the short time span.
A platform-first approach to creative delivers more compelling customer experiences
For the most relevant ads possible, it's best to take a platform-first approach to creative and reflect customers' experiences instead of repurposing assets.
For example, an audio ad for a kitchenware brand could feature sounds typically heard in the kitchen — chopping vegetables or boiling water — served to a listener while preparing a meal at home and listening to a cooking-themed playlist.
Given the rise of influential podcasters who have developed strong bonds of trust with their listeners, this innate sense of community can benefit brands, regardless of the podcast's subjects. A Magna and Vox Media study found that 75% of consumers cite podcast hosts as the most influential figures driving their purchasing decisions. To take advantage of this, marketers can partner with relevant podcast creators via tools such as the Spotify Audience Network, which can help them measure, track and improve campaigns.
Well-crafted content and campaigns are producing more memorable seasonal moments
Throughout the year, listeners turn to digital streaming platforms to enhance seasonal and cultural moments — and, according to a Soundboard Community Spotify Advertising survey (part of the planning guide available in November 2024), half of advertisers plan to speak to seasonal moments in 2024.
Brands should identify the holidays, events and cultural moments that make the most sense to get behind, then create custom audio content that honors those moments and is likely to resonate with their target audience.
These kinds of campaigns can connect with consumers while weaving seamlessly into their everyday lives. For example, marketers could embed ads into workout playlists when listeners are pursuing their New Year's fitness goals, create audio ad campaigns for playlists that match the romance of Valentine's Day or celebrate Pride Month by sponsoring a relevant podcast.
By focusing on audience-first approaches in planning out audio and video advertising strategies, marketers are ensuring their creative will resonate with consumers and appear where they prefer to see ads. Marketers who emphasize this approach and work on creating culturally impactful ads and ways to enhance seasonal moments will find success in 2024 and beyond.
Sponsored by Spotify Advertising
https://digiday.com/?p=525527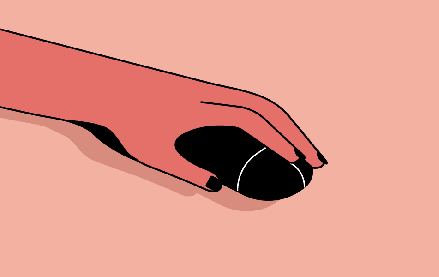 December 1, 2023 • 3 min read
People claim that the role of chief diversity officer is vanishing. However, AI is booming, and the CDO can help ensure responsible AI.
December 1, 2023 • 6 min read
It's hard to concisely capture the myriad ways ChatGPT and generative AI overall have shaped business culture and society in a single year.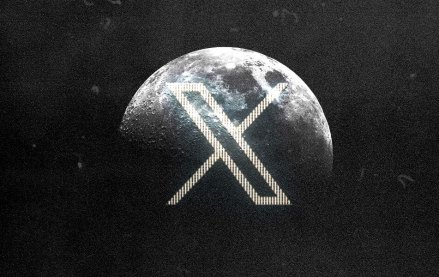 November 30, 2023 • 4 min read
In the packed DealBook conference in New York yesterday, owner Elon Musk bluntly told them to shove it.