How advertisers are leveraging omnichannel attribution and measurement to power CTV
March 24, 2023 • 5 min read
•
•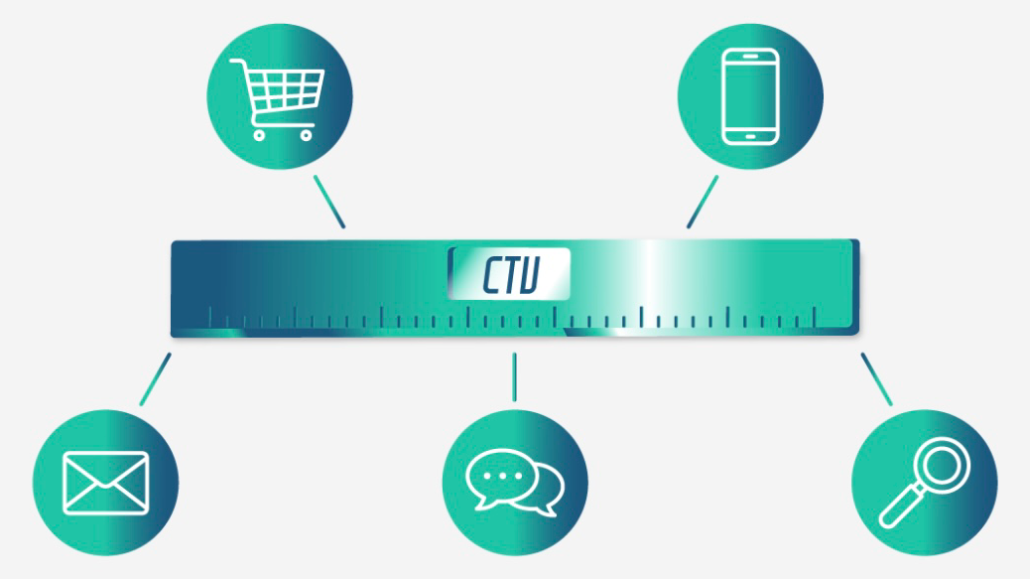 Sponsored by MNTN
Connected TV advertising has joined and expanded the larger ecosystem of campaigns that advertisers deploy. As such, omnichannel marketing strategies now encompass television and mobile devices, tablets and other screens such as out-of-home. And as customers engage across these different touchpoints, brands are seeking and moving their measurement and analytics efforts to solutions that capture the customer journey across devices.
Unfortunately, whether it's verifying visitors as they navigate multiple devices, determining a standardized measurement framework for omnichannel environments or tracking channel attribution, advertisers face hurdles in evaluating customer journeys within these spaces.
"CTV can help solve a lot of problems, and it can be tweaked as priorities change," said Alexa Tierney, senior director of customer success at QuickFrame by MNTN. "Advertisers should come with challenges they want to solve and work with their tech partners to map out how they can set up testing roadmaps to solve it."
To address these challenges, in collaboration with those technology partners, brands are using multichannel and multi-device attribution strategies/solutions to better connect with audiences via CTV.
CTV advertisers are developing new tactics for tracking and analyzing audiences across devices
As CTV advertising continues to evolve, an increasing array of consumer devices have come into play. The proliferation of screens and channels requires new measurement strategies so advertisers can capture data and analyze audience behavior.
For example, advertisers running CTV campaigns with accompanying display or banner ads served on mobile and the web also target audiences on social media and DOOH with creative aligned with CTV — all to engage consumers at multiple touchpoints. And while targeting these audiences across different devices and channels with unified campaigns allows them to deliver consistent messaging, it doesn't guarantee they can consistently and accurately measure performance from touchpoint to touchpoint.
With standardized CTV measurement still in its early stages — especially within multi-device environments — advertisers are finding it necessary to be discerning when they evaluate their options. What is often found to be helpful are functionalities that access secondary data sources to help corroborate campaign performance. Many CTV platforms also offer integrations with third-party analytics platforms to address this. According to experts, there is progress underway.
"With a multichannel approach to CTV, marketers have to be able to unify the way they track campaign performance," said Rafa Bracero, director of marketing strategy at MNTN. "Being able to effectively unify the omnichannel experience for CTV makes a really big difference for brands."
Still, there is no one-size-fits-all CTV attribution strategy. Brands track different KPIs and place varied value on each, and they need solutions that take the whole customer journey into account, allowing them to build consistent, accurate attribution frameworks.
Advertisers are tapping into purpose-built attribution models for holistic views of customer journeys
Television ad effectiveness has historically been difficult to track; advertisers often haven't known how impactful their campaigns have been. With the rise of cross-device and cross-channel advertising, attribution models have become even more critical to CTV marketers.
"With CTV, a viewer who is excited about an ad on their TV screen can't immediately click on that ad to go to a site — they have to use another medium," said Hannah Burke, product manager at MNTN. "Brands are working to improve CTV attribution by using models to track whether a user visited a site on another device within a certain window of time after a TV ad was served in their household."
In 2023, the attribution models and solutions available for advertisers in the CTV space will be more prevalent. Some of these include last-touch attribution. Like paid ad models on the web, this one connects conversions to the last marketing touchpoint users engaged with, whether watching an ad or making a purchase on a product page after viewing it.
There is also multi-touch attribution, offering a nuanced view of the customer journey. It accounts for all touchpoints and attributes credit in varying amounts to each stage, confirming when a viewer sees an ad, tallying the actions they take afterward — including visiting the advertiser's site — and pinpoints conversions.
Ultimately, effective attribution in the CTV space calls for knowing when a viewer sees an ad and when they visit the advertiser's website and convert regardless of which household device they use. An example is MNTN's Cross-Device Verified Visits, which also embraces the need for de-duplicated performance results. If a user engages with another media source after seeing the ad, the campaign won't take credit, allowing advertisers to source their performance more accurately.
CTV's halo effect: Enhancing attribution measurement across omnichannel environments
Advertisers are also discovering that successful CTV campaigns help boost performance on other channels. They're increasing audience engagement by prioritizing connected TV screens in campaigns and extending messaging to additional touchpoints. A growing number are prioritizing CTV to create a halo or knock-on effect, amplifying the ad's impact on other channels.
According to Jon Zucker, senior product marketing manager at MNTN, CTV's engagement capabilities generate more attention, qualified visits, and opportunities for conversion than prioritizing other channels for omnichannel marketing.
"Paid search only captures prospects actively searching for your product, and paid social ads appear in scroll-heavy environments that make it difficult to tell your brand's story," he said. "We found that people who watched a CTV ad and visited a site stayed there 49% longer than people driven to the site from paid social and 19% longer than those driven by paid search."
Consumers demand a consistent experience across devices — including the experience of their ads — and messaging must align with their preferences and interests across all channel touchpoints. Advertisers need accurate audience information to achieve that, attributing traffic and conversions across devices via frameworks such as verified visits.
With so many CTV viewers looking at advertisers' content on other channels, marketers in 2023 must ensure their ad messaging, buying funnels and consumer experiences align with those expectations.
Sponsored by MNTN
https://digiday.com/?p=496946
This week's Future of TV Briefing looks at how this year's upfront and recent announcements from AMC Networks and Paramount indicate the progression of programmatic in the TV and streaming ad market.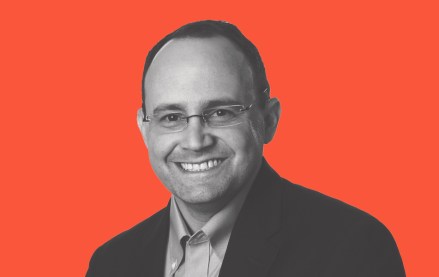 November 29, 2023 • 6 min read
McAfee's holiday shopping survey found 88% of U.S. consumers think hackers will use AI to "create compelling online scams."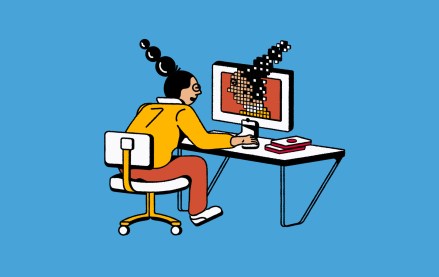 November 29, 2023 • 3 min read
Ad measurement firm Innovid's recent report on television insights revealed advertiser challenges around the growing gap between measuring media and optimizing campaigns across various services and platforms.