Sponsored
Do you read me, HAL? When ad-tech comes to life: a robo-conversation
April 18, 2016 • 4 min read
• Sponsored by
Digiday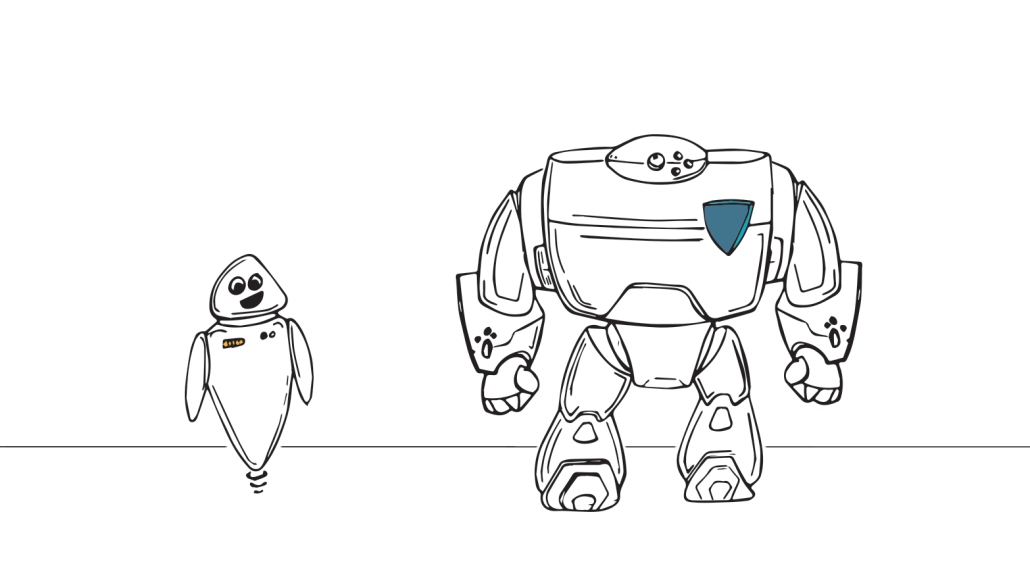 by Phil Schraeder, CFO and COO, GumGum
All tech is not created equal. That's why you need to forget what you think you know about in-image advertising and focus on the tech behind it. Technologists will break your brain with the details, but it really comes down to smarts. Smart tech means smart ads, so we let our tech speak for itself. Meet our boy Henry and so-called competitor Hal —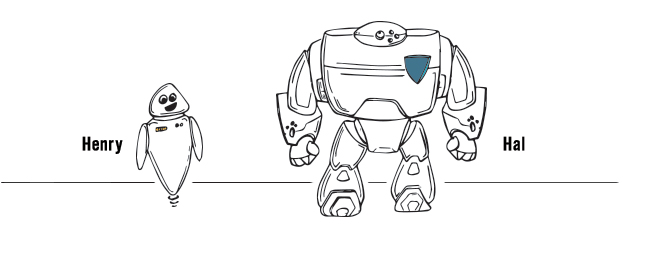 HAL: A new mother. I will put the ad for baby formula on the image.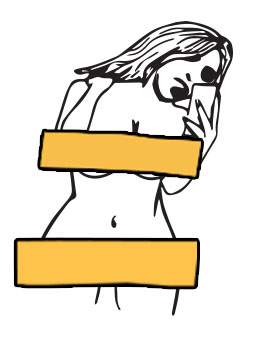 HENRY: Whoa, whoa, whoa, lil' buddy! I think you mean a nude mom. I measured the percentage of skin in the image and checked which body parts are showing and just . . . walk away from it, dude.
HAL: Mothers feed children. [Places ad.]
HENRY: Wait, don't! You're not seeing the bigger picture — you are literally not seeing the bigger picture. Take the ad off.
HAL: The headline says she is a new mother. I have put an ad on the image appropriate for mothers.
HENRY: I mean, you're right? And you're wrong. You've stepped into a gray area. It's not worth bringing the brand and advertiser along with you.
HAL: I am operated by a third-party. The brand and advertiser are not my master.
HENRY: [Sighs.]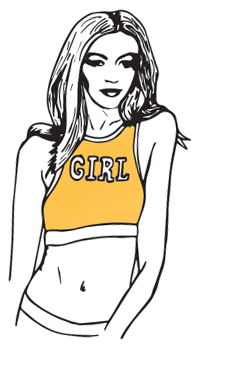 HAL: A picture of a woman. Women buy cleaning products. I will put an ad for dish soap on this image.
HENRY: OK, that's misogynist on a million levels. Also, that's Gigi Hadid. Did you run through your library of celebrity images? Do you even have one? Like, for this campaign I'm working on, I'm supposed to put the ad for Zayn Malik's album on pictures related to him, so that's what I'd use here. Zayn's her current boy toy.
HAL: I do not know Gigi Hadid. I do not know Zayn Malik.  [Places ad of dish soap.]
HENRY: It's not about you. Everyone else knows who Gigi Hadid is. Even I know who she is, and I'm a machine.
HAL: A tropical island. I will put an ad for a vacation in the Bahamas.
HENRY: Did you read past the headline? It's an article about castaways who were rescued on a deserted island.
HAL: There is water and palm trees, such as is found in the Bahamas.
HENRY: Yes, I see those too, and you're technically correct — but if you scan the article, you'll find that it's reporting a story about castaways. Putting an ad for an island getaway doesn't really work with it.
HAL: [Places ad.]
HENRY: Mhhmm-kay. Let's see if we can get at this another way. Hal, do you read?
HAL: I do not wish to discuss that.
HAL: I have placed the ad.
HENRY: Are you serious? That's a 728×90 ad, and you just smashed it on top of a 400×400 image. Not cool.
HAL: But . . . I have placed the ad?
HENRY: No way, Hal. It's distorted. It looks like crap. You have to think about the advertisers. They want their stuff to look good.
HAL: The . . . advertiser? I do not talk to the advertiser.
HENRY: It's OK. I work with them directly so I know what they want. I'm not just pulling this ad off a server willy-nilly.
HAL: I am sorry.
HENRY: Don't worry about it, buddy. Why don't we try some of my custom creative? I made them especially for this type of image. They'll look great.
HAL: I am going to put a motorcycle ad here.
HENRY: But why? It's a political site with an electoral map.
HAL: I am programmed for 100 percent in-image ad coverage.
HENRY: But motorcycles are probably irrelevant to most readers of this particular site.
HAL: Who is the reader? [Places ad.]
HENRY: [Looks on with dismay.] The reader is who quality publishers and brands care about.
HAL: The reader sounds useful.
HENRY: Well, the Internet is built around the reader or user.
HAL: No. The Internet is built for my ads.
HENRY: Riiiiight — but no. Seriously, Hal. What about putting ads on just 20 to 30 percent of the images? That's what I do. You still help the publisher that way, and you don't irritate readers or editorial teams. You don't want to piss anyone off, do you, Hal?
HAL: [Places ad below the fold of hyperlocal news site.]
HENRY: You'll put an ad on anything, won't you?
HAL: [Places ad for grill set on image of burning building.]
HENRY: Aaaaand scene.