Popularity isn't enough: How to find the right influencers for your brand
June 30, 2015 • 3 min read
•
•
Legendary self-help and salesmanship guru Dale Carnegie knew it in 1937, and it's still true today: The human connection is crucial when it comes to selling a brand. Consider these stats:
Ninety-two percent of consumers trust recommendations from peers over all other forms of advertising, Crowdtap research indicates.
Marketing-induced consumer-to-consumer word of mouth generates more than twice the sales that paid advertising does, according to Branderati.
Offers shared by trusted advocates convert at four to ten times a higher rate than do offers sent by brands.
Engaging influencers in your marketing campaigns pays off big when done right. They can form bridges between consumers and your brand by forging strong relationships that shape buying decisions through social media, personal blogs and other platforms. The trick is to get those influencers on your side in the first place.
Here are some ideas for how to win influencers and befriend people.
Going soul to soul with your customers
First, your influencers need to be able to look up to and admire your brand – it must be trustworthy and authentic. After all, when they become advocates, the brand will be associated with them, too. If you can generate sincere appreciation for everything you offer, they'll keep talking about you. Honesty is key.
Carnegie referred to this ability to connect with people on the basis of trust and admiration as the "legal tender that all souls enjoy." Carnegie didn't use the word, but the people you connect with on that basis will turn out to be your influencers.
Second, your brand has to give your customers the impression that whatever challenges they face, you'll be right there with them for the ride. No matter the ups and downs that they experience on life's journey, they'll be able to rely on you. The people you convince of that will make great influencers.
Don't go making friends with the wrong sort
But not everyone you connect with will be an effective influencer for you. General popularity and fame are not the ultimate criteria for a valuable follower. Do your research on potential influencers' reach, relevance and publishing frequency, and on whether they've previously advocated for your brand.
Put yourself in your customers' shoes from time to time. What type of influencer would they find most attractive, most convincing or even most interesting? Who's likely to make that all-important human connection with them?
Start with the experience you want your customers to have, determine what content will make that experience a reality and then find the influencers who are going to spread that content to the right audience.
Don't relax after publication – focus on the ongoing user experience
Influence marketing doesn't work if you take a "set it and forget it" approach. Resist the urge to pat yourself on the back the moment your influencer publishes her content about your brand. Think about what happens after the act of publication.
Here are some questions to consider: Will your influencer respond to comments on her blog? Beyond just publishing it, will she share the article on other social platforms? Will she proactively talk up your brand in other forums?
Honing in on details like this before your influencer campaign goes live will help keep your marketing strategy effective throughout your customer's entire experience with your brand. You'll be able to fine tune the process as it unfolds and show your customers that you're genuinely interested.
That will make their journey more enriching – and since your journeys are intertwined, you can expect yours to become more lucrative, too.
https://digiday.com/?p=123957
October 4, 2023 • 7 min read
•
•
There are still those who believe that AR has a place in the marketing funnel, however big or small right now.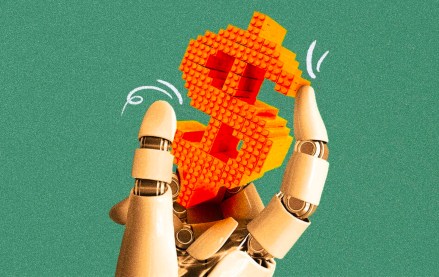 October 4, 2023 • 28 min read
•
•
Digiday's second annual Media Agency Report examines the current and future state of media agencies, from the perspective of client spending (within media channels and by client categories) and agency use of AI.
This week's Future of TV Briefing looks at the post-strike landscape for producers preparing to pitch projects to TV networks, streaming services and film studios.