Can automated self-serve ad sales slash publishers' overhead?
November 1, 2020 • 4 min read
•
•
Self-serve ad platforms are now a major tool for all publishers and media owners looking to generate incremental ad sales and manage costs. Just as programmatic changed the digital ad sales landscape by shifting power to the agencies and bigger brands, self-serve ad sales are now bringing the power back to media owners.
Even before the sledgehammer blow of the pandemic hit publishers, their ad revenue was being eaten away by the global tech giants. And programmatic advertising through ad exchanges means publishers have been taking a decreasing share of their own ad revenue, while Google Ads and Facebook Ad Manager have made it increasingly easy — some say too easy — for advertisers to spend 100 percent of their budgets.
These are not the best approaches for publishers. A recent ISBA report on programmatic supply chain transparency highlighted some staggering numbers — only half of advertisers' media spend actually reaches the publisher, while one-third of the supply chain cost is unaccounted for altogether.
Publishers will have to fight back to regain control, or they'll have to accept an ever-smaller share of the ad budget going forward. But with diminishing revenue, how can they afford the ad ops infrastructure needed to service the growing SME market and important long tail? That's where self-serve provides a solution to publishers in every market — giving them the tools to truly command their ad revenue.
To better understand how self-serve ad solutions are powering successful campaigns, we spoke with experts at DanAds and Hulu to answer publisher challenges — providing insights into how self-serve can be implemented across publishers' processes.
Q. How does a self-serve option save a publisher money? And can it generate new revenue in the medium to long term?
Johan Liljelund, CTO, DanAds: For most of our clients the obvious savings are in reducing inefficient internal ad operational resources. Using ad teams to handle the sale — planning, negotiating, adding the order, managing creatives, billing and sending statistics once the ad has gone live — all takes time and money. With a 24-7 low-cost self-serve platform that is connected to a publisher's internal infrastructure, this is all done via automation. Publishers get better cost control by reducing internal resources and the SME advertiser gets the power to manage their own bookings, targeting options and the ability to optimize their own ad campaigns.
Q. Is saving publishers overhead the only way self-serve will improve the bottom line?
Peo Persson, cofounder, DanAds: Self-serve has the potential to bring large numbers of new advertisers to your door. Advertisers and agencies that traditionally have had low budgets — being too small to warrant the attention from resource strapped publishers — have struggled to access quality branded environments where they can place their digital advertising, leaving their spends to Google and Facebook. Self-serve platforms give publishers the tools to offer their advertisers highly sophisticated planning, buying and tracking services for their ad campaigns in a user-friendly environment that they can manage themselves.
Another way to look at it is that self-serve can allow media owners to reallocate those ad operational resources — which are expensively working to service individual low spending direct advertisers — to marketing, where they can be deployed to generate new ad revenue rather than just doing manual services.
Q. Are there any examples of how self-serve has helped to open up the advertiser pool for publishers?
Until affordable self-serve ad platforms became a reality, ads on OTT players such as Hulu were too expensive to buy and too difficult to create for smaller advertisers and agencies. Hulu made the decision to use self-service and join the growing band of platforms that are opening themselves up to a larger pool of advertisers without having to invest in large scale ad team infrastructure.
Faye Trapani, director, self-serve platform sales, Hulu: We've long enjoyed collaborating with many of the top 200 brands in the U.S., but we also want to accommodate smaller businesses with more modest budgets, many of whom are new to streaming TV. With Hulu Ad Manager, we're breaking down those barriers with a solution designed to democratize ad buying in premium television content. Hulu Ad Manager gives buyers a simple and intuitive way to tell their story on Hulu with a minimum campaign spend.
It is a big step for any publisher or branded platform selling ad inventory to shift from manual to automation. But self-serve is the next step in the digital journey to sustainable and profitable ad sales. A good self-serve integration is not "plug and play" and publishers will need an experienced partner to help navigate the complexities of their own internal infrastructure to ensure they get a seamless fit and maximize all the advantages a good self-serve platform can offer.
It is worth the effort to ensure publishers stay in control — the alternative is to hand your ad ops over to the tech giants who are driven by their own interest and profitability.
https://digiday.com/?p=382336
This week's Future of TV Briefing looks at how the streaming ad market's programmatic guaranteed vs. private marketplace debate is reaching a compromise.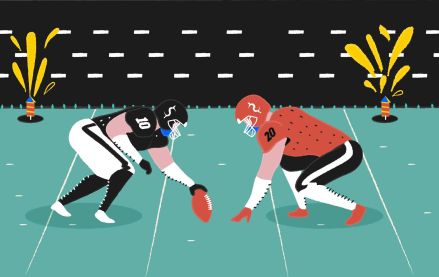 December 6, 2023 • 4 min read
In response to this challenge, the NFL's Detroit Lions have adopted a proactive strategy, introducing an extra channel for their local NFL broadcast. The objective is to broaden advertising opportunities, leverage direct-to-consumer distribution, and establish stronger connections with local fans, with the ultimate goal of increasing preseason viewership.
December 6, 2023 • 4 min read
It's been over a decade since the most recent entry in the wildly popular "Grand Theft Auto" series came out in September 2013, meaning anticipation for "GTA 6" has been building for years. Rockstar titled yesterday's trailer as "Trailer 1," making it clear that the company is poised to launch a massive marketing campaign in the lead-up to the game's 2025 release.