By Eric Hoffert, svp, video technology, AppNexus
Video has emerged as the undeniable future of programmatic advertising. As opportunities to engage consumers through video grow richer and more complex, formats for monetization have advanced alongside them.
Ranker, an online publisher and Quantcast Top 30 site, focuses on crowdsourced, ranked content across display and video. On the forefront of the digital video landscape, Ranker has honed a strategic balance of direct and programmatic advertising, as well as instream and outstream video. They were also an early adopter of video header bidding, using Prebid Video as well as other partners.
This week I sat down with Ranker's Chief Technology Officer, Premesh Purayil, to talk about Ranker's move into video header bidding, why the company chose to customize their ad server rather than work with DFP, and the evolution of the digital video market.
What is Ranker's business and what role does video play in it?
Ranker's core business is that of an online publisher: monetizing from advertising, display and video. While the majority of Ranker content is in the form of text-and-image interactive lists and listicles, we also have an in-house video department that produces short-form video content for Ranker and Ranker brands. About 18 percent of Ranker's programmatic revenue comes from video (pre-roll and outstream).
What's the value proposition of Ranker to consumers?
Ranker's goal is to crowdsource anything that makes sense as a ranked list. With hundreds of thousands of crowdsourced rankings on topics ranging from the best Netflix original films, to the funniest standup comedians, to bucket list ideas, Ranker has content available for users to vote on, use for recommendations, trivia, and generally get lost in a content wormhole.
You were an early adopter of video header bidding; what prompted the initial decision to move to the technology?
Ranker video demand is composed of a mix of direct and programmatic. As we grew our video inventory in 2017, Ranker saw the opportunity to increase yield by moving away from static video demand tags just like we saw for display. Rather than working with the many ad networks that attempted to auction off our inventory against the SSPs we already work with, video header bidding opened the door to a more efficient approach to capturing video demand.
Ranker has deployed both instream and outstream video. How is it working out for each of these formats and what role does video header bidding play?
Deploying both instream and outstream video has been successful for Ranker. We started to grow our instream inventory at the end of Q3 2017, so it was important that we drive an increase in demand for this content. For both instream and outstream, increasing demand through video header bidding enabled Ranker to start growing PMP video deals, an area in which we look forward to expanding in 2018.
Unlike some video publishers, you don't use DFP as your video ad server. How have you customized your video ad server set up to work with Prebid video?
Using DFP for video for most publishers is a no brainer since they are (likely) already using DFP. Along those lines, Prebid Video is relatively easy to integrate into DFP, which makes sense because it's targeting the same audiences as the publishers. From Ranker's experience, however, DFP is NOT well suited for every scenario. Unless you have a lot of direct demand where video header bidding is just increasing yield, you will find that DFP video basically takes you back to the pre-header bidder days of waterfalls (DFP waterfalls its demand tags). If you have a mix of standard tags, direct and video header bidding, moving to a video ad server that can auction your demand (client or server side) will yield much better results. In order to achieve this, Ranker had to adjust our pre-bid video integration to send key values into LKQD (our video ad server) rather than DFP.
Where do you see the digital video market going in the coming years?
The future of the digital video market will be interesting. Last year, many publishers (and ad tech) pushed video, so one could easily assume 2018 would have a different focus. However, I think video header bidding will gain mainstream adoption over the coming year and will continue to drive a focus on video. While there still are a lot of issues around brand safety and viewability, I am hopeful Vast 4.0 will help solve those and reduce network overhead.
How do you see Ranker evolving in the video space?
Though Ranker is not known as a video site, we plan to diversify our content types in 2018, and video will be a large part of this strategy. As we increase our video content, Ranker will be mindful of keeping video on-brand and related to our core offering for our audience — which, of course, is rankings — so we can continue our impressive growth in audience reach. This translates to a value-add for brands — by combining our audience development prowess and unique data set, Ranker will offer brands a unique approach to target audiences in ways other publishers cannot.
https://digiday.com/?p=272835
September 28, 2023 • 4 min read
Some content creators are using generative AI tools to spark new levels of creativity and innovation and are sharing their experiences online in how they're using these tools to streamline their workflows and boost productivity.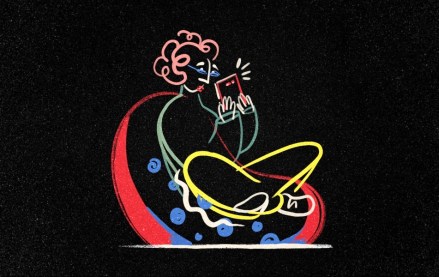 September 28, 2023 • 3 min read
The Financial Times has launched another lower-priced, subscription-based mobile app product a year after the debut of FT Edit to reach international readers.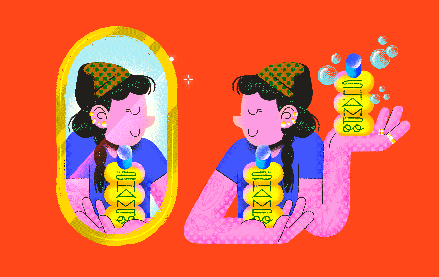 September 28, 2023 • 5 min read
Influencer marketing agency Influencer is adopting a brand lift measurement solution in a move to demonstrate the value of employing influencers and creators.