Much like the Google News homepage, YouTube's news channel aggregates video news content from some of the biggest – and smallest – broadcasters on earth. Also, like Google News, the channel does not actually produce its own journalism. The YouTube news channel has more than 21 million subscribers and, as of last week, a new global head of news, Tom Sly.
Most recently director of development for Google Fiber, Sly spoke with Digiday about what success looks like for YouTube News, why it doesn't do its own journalism, and what the future holds for mobile. Excerpts:
Are you trying to be the video news source for the online generation?
The only word I'd question there is source. The reason why we're attractive to a news publisher is because we give them a billion uniques a month. We're a massive platform to connect your content with an audience. There are [publishers] connecting with a niche audience and delivering news to a niche audience — religious content or one political angle — and YouTube can do this in a way that cable TV would never be able to support. The economics don't work. But we're not producing our own content. We don't have the expertise. We have expertise in developing the algorithm for surfacing the right story at the right time.
Will YouTube ever get into the business of producing YouTube-branded news content?
The answer is no. We're not getting into the business of producing content or operating a newsroom inside of Google or YouTube. That's not in our DNA.
So how does YouTube define "news" in the context of this channel?
We have names like the New York Times and Wall Street Journal and Vice, brands [that] existed for years off of YouTube and finding audiences here. Then there's folks born on YouTube like Phil Defranco, whose company was acquired by Discovery earlier this year. He connects with young people in a way that's unique. He's doing news in a completely different way.
What does news look like moving forward? No more evening newscast?
What you just saw yesterday with David Pogue joining Yahoo [from the New York Times], they are producing news content. My job is to make that platform a place where users come, and they can reliably find out more information on the stories they've heard about, and, at a glance, find other interesting stories going on in the zeitgeist. There's a big difference between the companies in content production business and us, as we view ourselves as helping users connect and discover what's going on. My goal is for users to walk away from YouTube smarter and better informed.
Are you hiring people with a journalism background?
There are folks at Google with backgrounds in journalism, but for the roles that exist on Google News and YouTube, there may be a misalignment of someone who comes in and expects to be creating content instead of working with partners who are creating content.
So it sounds yours is more of a media evangelist role.
There's a desire to help the industry make use of our tools for news gathering and for publishing. We want to do a better job of helping news organizations find and locate the enormous amounts of eyewitness footage that gets uploaded every day and put context around it. Without context, it's not as useful.
What does success look like for news on YouTube?
We think about watch time, the amount of hours spent consuming content on YouTube. The amount of partners actually creating a meaningful business on top of YouTube is another form of success. And the third goal is major stories that are broken first on YouTube. That's something I hope you'll see more of.
How important does mobile play into YouTube news?
Mobile is an increasingly large component of our business. Forty percent of our traffic now comes from mobile, up from 25 percent a year ago and 6 percent in 2011. I'd predict in the next year, we'll see a point where we cross the 50 percent threshold. And everything we're doing in designing products and working with partners is thinking about mobile experience first. We encourage partners to create content that works for mobile because that's where we see the business heading.
https://digiday.com/?p=53484
October 2, 2023 • 1 min read
•
•
The publishers who attended DPS were focused on the potential upsides of applying the technology to their operations while guarding against the downsides.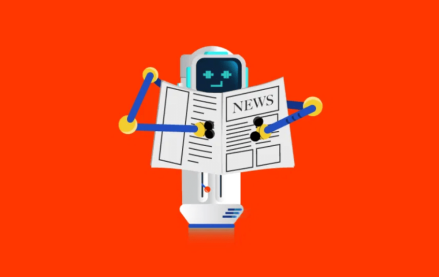 October 2, 2023 • 4 min read
•
•
Now that ChatGPT users can surf the internet for information, some publishers are reconsidering the weight of the issue.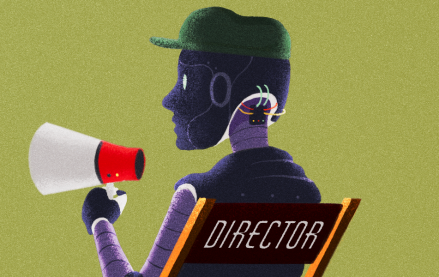 October 2, 2023 • 5 min read
•
•
As Meta makes celebrity-like chatbots, ChatGPT learned to "hear," "see" and "speak" while Spotify is piloting AI-translated podcasts.