Politico is fast becoming a case study for U.S. digital media publishers looking to expand internationally. Since its Brussels launch 11 months ago, the title has grown its European newsroom to over 45 full-time journalists. Politico.eu claims 1.5 million unique visitors per month — and has paid subscriptions with over 200 organizations for its Europe Pro products.
The title plans to fast-forward the launch of six new Pro subscription products spanning trade and transportation, financial services, and food and agriculture. Prices for subscriptions, therefore, vary depending on how many people within an organization need access, and to how many of the Pro verticals they want. The average subscription is around €7,000 ($7,900) for a year's access.
Politico's model is based on balancing ad revenue — derived from those with a passion for politics — with high-priced subscriptions, typically paid for by lobbyists and those with business interests in government policies. Currently, Politico Europe generates 30 percent of its revenues from subscriptions, and 70 percent from advertising and events, with the rest coming from advertising. The goal is to have subscriptions get to 50 percent of revenue within three years, according to Politico managing director Scheherazade Semsar.
"For each line of revenue, we are between 10 and 25 percent over what we'd forecast, which was already ambitious. So we were happily surprised."
Transporting its national politics coverage of Washington D.C. to Europe, was never going to be easy, which is why the title partnered with Germany's Axel Springer to launch Politico Europe.
"Brussels isn't Washington D.C., and we were worried about that," said Semsar. "But the expectations of policy makers, who are our readers, on the way news on politics and policy making is delivered, are the same. They want fast, sharp, accurate information."
Politico's morning newsletters have been key subscriber drivers. Its London newsletter, Morning Exchange, which focuses on the intersection of financial and political power, was set up by chief political correspondent Francesco Guerrera, and has generated 20,000 sign-ups so far. A good 400 of those are CEOs from a mix of companies including Lloyds Banking Group, HSBC, GE Europe, Aviva Investors, and European Banking Federation.
It has also launched a European version of its lighter, trademark U.S. newsletter Playbook, which now has 50,000 European subscribers, according to the company. This week, it has brought in the Independent on Sunday's former political editor Tom McTague as chief political correspondent for the U.K. He will head up the London-focused newsletters.
With such a large chunk of its business coming from subscriptions, Politico is more focused on cultivating high dwell times on articles than driving high pageviews. A total 16 languages are spoken by journalists across its news room, which gives it an advantage over a lot of the mainstream news providers, and it's had good cut-through on pieces which mirror the view of other European markets on major U.K. political events, such as how David Cameron's EU reform deal is rated outside the U.K.
Kate Day, editorial director for growth, has played a big part in driving editorial strategy for both free access and subscription products. "This dissection of David Cameron's EU deal is of interest to a relatively niche audience, but they're an extremely valuable niche for us. We planned this in advance so that we could get this out as soon as the deal was announced, and it received unusually long dwell times and was widely shared," she said.
Politico differentiates its coverage from mainstream media by going deep into specific areas of policy or doing behind the scenes coverage around major political summits. Content varies from light to in-depth but is always geared toward cutting through the jargon to explain concisely to political professionals, whatever they need to do their jobs, according to Day.
"Subscriptions and free content strategies go hand in glove. For Pro products, we know a huge amount about our audience. We have a direct relationship with them and are responsive to their needs. We make sure the best, most in-depth content is available only behind the paywall, and we cultivate a close relationship with that community of readers so we can ensure we're very specific when it comes to commissioning articles," she said.
On the free side, the approach is similar; there's just more educated guesswork, based on site visitor analytics. But Day uses a lot of the core subscriber wants and needs, to inform editorial strategy for free-access visitors."There's overlap between the two [subscribers and free-access visitors]. When we build up information on how to meet the needs of, for example, a healthcare subscriber, that can help us better understand our free audience too."
Understanding the Politico audience is critical, because that's what informs future article commissions, according to Day. Her role is centered on joining up the various sources of intelligence about readers, whether it's via social media, analytics, or direct contact with subscribers. She'll then work closely with the news editor to inform what areas Politico will hone.
Image: courtesy of Activistpost.
https://digiday.com/?p=167741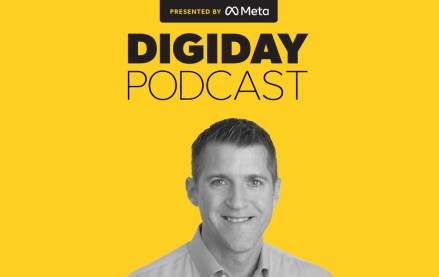 November 28, 2023 • 4 min read
Google's vp of global ads is confident that cookies will be gone from Chrome by the end of next year, despite all the challenges currently facing the ad market.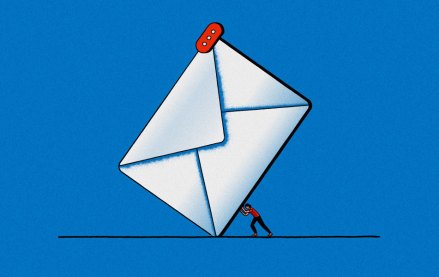 November 28, 2023 • 6 min read
Some email newsletter platforms' click-through rates are actually click-to-open rates, which are measured against the number of emails opened rather than the emails sent. But buyers seem to prefer it that way.
November 24, 2023 • 5 min read
Publishers' events businesses picked up pretty significantly during the back half of this year — and they will focus on sustaining that lift into 2024, according to Digiday+ Research.