This article is a WTF explainer, in which we break down media and marketing's most confusing terms. More from the series →
Currently sitting atop the App Store rankings across multiple markets, Triller is one of several video-led social applications including Instagram Reels and Byte riding a wave of anti-TikTok sentiment.
Since President Trump threatened to ban TikTok from the U.S. two weeks ago, Triller has been on a press offensive to tout the app's differences to its rival, with co-owner and movie producer Ryan Kavanagh labeling Triller as the 'adult version' of TikTok. It even put out a press release to announce that the app had become the most downloaded in the App Store in 50 countries, including the U.S., the U.K., Brazil, Germany, France, and Australia, as of August 1.
"Over the last three weeks, Triller has played more of its cards right than it has done over the last three years," said Rahul Titus, head of influence at Ogilvy. "The people behind it have decided that this is the time the app either grows — or it doesn't."
With more eyes on Triller now, it's just a matter of time before advertisers take notice. Here's a primer on what to know about the app, how it's differentiated and why it's well placed to become TikTok's main rival.
WTF is Triller?
Like TikTok, Triller's experience is rooted in music, particularly Hip-Hop. People can film multiple takes of themselves rapping to songs and then use the app's artificial intelligence to automatically pull the best of those clips to make professionally-looking music videos. Unlike TikTok, however, Triller is all about the music, having raised investment from Snoop Dogg, 21 Savage and Migos. It's this specific fandom, more so than the actual product itself, that makes Triller such an intriguing prospect for marketers now. Yes, there's a crossover between the audiences of both apps, but Triller is focused on serving a more engaged subset i.e music fans.

Ok. So music is the thing that binds and yet separates both apps?
Both apps have similar strategies but are pursuing them in different ways. Triller is focused on bridging the gap between viral video and music streams, allowing users to pull full songs — not just 15 seconds as on TikTok — from their Apple Music or Spotify playlists. TikTok, on the other hand, seems to want to disrupt the music industry as evidenced by reports that owner ByteDance wants to launch a music streaming service.
And yet the differences between the two apps are starting to break down. Triller may be insisting it's still committed to being music video platform, but recent updates that let people share quirky videos of themselves dancing and singing replicate TikTok's own attempts to become an entertainment business. This could become a problem later on should Triller become indistinguishable to its rivals.
"Triller right now looks like too many other apps in the marketplace," said Titus. "It does, however, have the foundations in place to be a success, from the creators to the Hollywood execs that bankroll it."
Where did Triller come from?
The app may have successfully turned TikTok's recent problems into an opportunity, but it has been around since 2015, two years before its rival's arrival. Since then it has secured a raft of investment from the entertainment industry, most notably from Proxima Media last year, the movie studio founded by Kavanagh. Given those ties, it's easier to see why both Triller and TikTok's push into entertainment crossover.
Are influencers interested in Triller?
It's still early days in Triller's relationship with the influencer community, but the fact that it has successfully poached former TikTok stars like Josh Richards, who had over 20 million followers on the app, shows its appeal is growing. The worry for influencers is whether their audiences would follow them over to Triller if they switched. After all, its active user base of 65 million is still dwarfed by the 800 million users on TikTok, said Mary Keane-Dawson, group CEO at influencer marketing agency and TikTok creative partner Takumi.
"We expect that creators will continue to use TikTok as long as it's available to them — while also experimenting with Triller in case a deal between ByteDance and Microsoft can't be reached," said Keane-Dawson.
Are there opportunities for advertisers?
Unlike TikTok, that's pushing its own ads business to drive revenue, Triller's commercial model revolves around letting influencers raise money from fans, advertisers and partnerships with music labels. As Timothy Armoo, CEO of influencer marketing agency FanBytes explained: "It's very easy to grow an audience on Triller and you can actually leverage that following to grow elsewhere. We've seen great results with people growing a presence on there and then moving over Instagram or Twitter."
Should Triller's executive team be able to mold those points into a clear pitch to advertisers it could have some success given some seem more focused on working with media partners that can either showcase or enhance their authenticity as evidenced by the recent Facebook boycott and the rise of curated marketplaces of underrepresented and diverse audiences. 
"Giving creators — both young and old — the opportunity to establish a stream of revenue through content creation, with a focus on what they stand for and believe in is a winning combination amid a year in which we've seen a number of social movements come to the fore," said Alex Hamilton, innovation director at digital agency Isobar.
And while there are opportunities for Triller to woo advertisers as TikTok battles with the Trump administration in the U.S., it will be shortsighted to rely on TikTok being hamstrung in certain markets as a competitive strategy for gaining toeholds with marketers who keep that 800 million active user number in mind.

https://digiday.com/?p=375179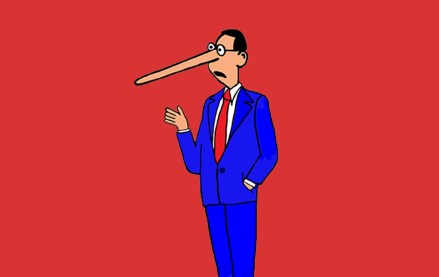 October 3, 2023 • 7 min read
•
•
A new definition for MFAs is available but the vague nature of the guidelines is leading to a lack of standards that might prevent adoption.
October 2, 2023 • 1 min read
•
•
The publishers who attended DPS were focused on the potential upsides of applying the technology to their operations while guarding against the downsides.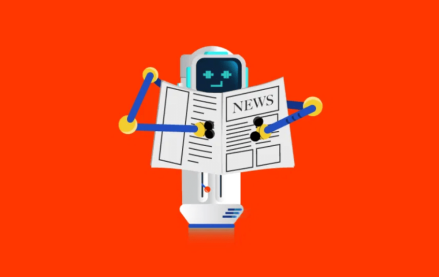 October 2, 2023 • 4 min read
•
•
Now that ChatGPT users can surf the internet for information, some publishers are reconsidering the weight of the issue.