Not even The Wall Street Journal could resist the siren call of native advertising.
This week, the newspaper announced WSJ Custom Studios, a new division for creating custom native content for big brands. The division launched its first product, Narratives, Tuesday with a three-month long campaign for Brocade.  
The move feels like an inevitable one for The Wall Street Journal, which like The New York Times and The Washington Post, has come around to native advertising as a viable way to make up for sinking advertising and subscription revenue — even despite a robust paywall. But the balance is just as tricky for the Journal as it is for everyone else: How can The Wall Street Journal create native ads that please advertisers without tricking readers — or, worse, alienating them?
"Our view is that as long as you keep things transparent, the big problems largely disappear," said Trevor Fellows, the Journal's global head of ad sales.
Fellows, who joined the Journal in October, spoke to Digiday about the Journal's new initiative. Excerpts:
Forbes, The New York Times and even BuzzFeed already run native-ad studios. What took The Wall Street Journal so long to get on board?
We didn't think the time was right for the product last year. What made our decision easier were inquires from the FTC and the IAB, [which helped us make guidelines] and let us go back to brands and show them something that is native-esque and is clearly labeled. 
Wall Street Journal managing editor Gerard Barker has previously described native advertising as a "Faustian pact." How does the WSJ business team reconcile that view?
I'd read Gerard's comments, and I agreed completely. Our audience has to know the difference between sponsor generated content and new and editorial.  We had no interest in putting out a product that was indistinguishable from edit. We've made it very clear that  The Wall Street Journal news organization is not involved in the creation of Narratives.
The Journal's first native ad, "SDN Rescues downloads in distress," sticks out a lot from the content around it, which seems counterintuitive. How do you define "native"?
Is native that is clearly labeled still native? I still think the answer's yes, but I think people would disagree. We took a lot of feedback from advertisers as to what they wanted. Some wanted a product that's more editorially integrated than we were comfortable with, but others got that the distinction between sponsored content and editorial is as valuable for them as it is for the reader.
Are there plans to go beyond just text?
We're going to very much encourage people to use infographics and video. Text is wonderful, but we think some stories are best told visually. It depends on the client and the story they're trying to tell. The next iterations will be more complex.
Is there a model for this? Forbes? New York Times?
Our plans were well in place by the time The New York Times launched their product. We certainly haven't copied or followed them, but we're operating in a similar mindset. Forbes is not the model we're following.
What don't you want this to be?
We don't want this to be everywhere. The moment you have too many clients, it devalues the overall message. Sponsored content shouldn't be commonplace. It shouldn't be second rate. It needs to be high quality, not dull or predictable. And it shouldn't be a pale imitation of editorial content that may be done better somewhere else. If done well, it's more about giving insights than information. That's what bonds reader and brand together. I think if we work with 10 or 11 brands this year, those would be very significant numbers.
Image via Shutterstock
https://digiday.com/?p=67926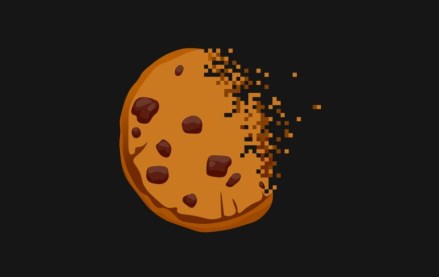 September 21, 2023 • 9 min read
Publishers who attended the Digiday Publishing Summit opened up about their top challenges, concerns and curiosities during closed-door, anonymous town hall meetings.
September 21, 2023 • 4 min read
WBD is seeing ad revenue growth from its YouTube channels and engagement on Threads surpass performance on X.
September 21, 2023 • 4 min read
Powering all of Amazon's hardware is an updated large language model, that could help connected devices actually be smarter.