Last month, Edward Roussel, former executive digital editor at the Telegraph Media Group, left London to join the Wall Street Journal as its new head of consumer product. His task is to reinvent the way readers consume digital WSJ content. Digiday spoke with Roussel about the upcoming site redesign, embracing native advertising, the paper's push into mobile and more. Excerpts:
"Head of consumer product" is an interesting title for a newspaperman.
Although the confluence of content and technology is a very close one, at the end of the day, they're different jobs and functions. In the newsroom, you can't spend the time in thinking how product should be consumed across different platforms. The complexity now of coming up with great products that transcend desktop, mobile and apps needs people who are wholly dedicated to thinking it through.
So what are consumer products?
Consumer products are mass-market products. They're products distinguished by their editorial content. Marketwatch is a more brash type of product; it's a free product. The WSJ is a more high-end news product. Barron's is a bit more niche than the WSJ. But they're all news-driven products.
What does a modern newsroom need to do to be successful?
The first is focus. What are the areas of real strength where you're distinctive and better than the competition? The second is the narrative. What is the most compelling way to bring that information to the marketplace? A conventional word-based company like the WSJ will need to be in the business of imagery, whether that will be photography or graphics or video. The third is understanding the role of mobile and social media. Many people just get their information from Twitter, Facebook and LinkedIn. There's a growing number of people who will only consume content on a handheld computer. It's understanding that's how people want to consume their content, and not fighting it but embracing it.
Will there be new ad products you'll try to take to market for advertisers?
The two trends we need to better define are in-view ads, which is jargon for "you need to be able to see the ad for a certain amount of time — otherwise you don't get paid." The second one is a loose term: native advertising. It means creating editorial content for advertisers. We are for sure looking at both of those and understanding what it is we are and are not prepared to do for advertisers in that regard. The thing we know is, we need to be in both places.
What's your approach to native?
We think certain publishers are making a mistake in confusing readers by making what's fundamentally an advertorial look like editorial. We're not prepared to go down that path. The bit we are prepared to do is be highly creative and experimental with new ad formats, and get into the business of giving our expertise into multimedia and social media at the disposal to advertisers to create great journalism for their marketing budgets.
Which publishers are blurring those lines?
I don't want to name and shame publishers. But I think that there's certain examples where as a reader, if I wasn't an expert in the media industry, I'd be unclear. But it's a long game, and readers don't forgive you easily if they think you've conned them. The minute you begin to undermine that trust, your business is at risk.
What are you doing to compete against upstart publications like BuzzFeed and Business Insider?
What we have the opportunity to do with Marketwatch is to take more risks and be a bit more experimental, be more entertaining, and to do that without dumbing it down. We won't be in the business of having 50 lists about 23 Things You Do With Your Securities.
You're redesigning the site?
We're doing a refresh. The significant difference now with this exercise compared to the last time we did a big overhaul in 2008 is mobile. In 2008, the dominant platform was still desktop; in 2013, it's mobile devices. The focal point will be designing a product that translates well across different computer screens — mobile, tablet, desktop.
WSJ has made a push into video over the last year. How's that going?
Going well in terms of revenue and in terms of audience. We'll be doing more with video in the months ahead. We're not short on videos for news of the day. We're interested in experimenting more with lifestyle video. Our readers are interested in travel, culture, properties, and we can branch out and think laterally about where the business of money takes you in terms of video.
Does all of this stem from News Corp. spin off? What kind of issues does this pose compared to the old News Corp?
It doesn't make a huge difference. We have to be innovating regardless of being a part of a wider News Corp. group or a narrower News Corp. group.
https://digiday.com/?p=48722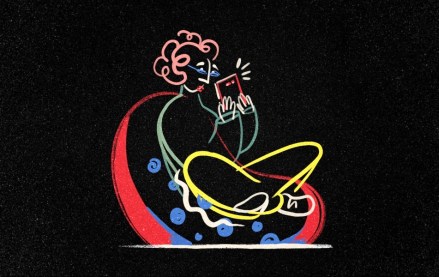 September 28, 2023 • 3 min read
•
•
The Financial Times has launched another lower-priced, subscription-based mobile app product a year after the debut of FT Edit to reach international readers.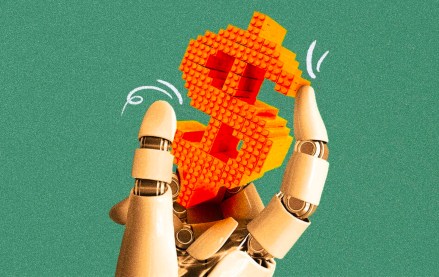 •
Publishers are starting to apply AI to their sales operations.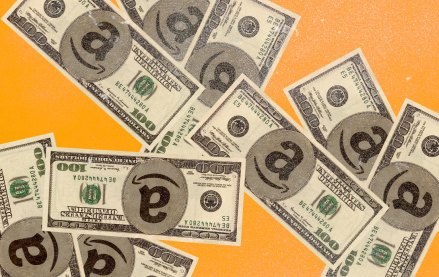 September 27, 2023 • 6 min read
•
•
The agency accused the e-commerce giant of conducting a range of anticompetitive behaviors that hurt both shoppers and sellers.