How WNYC is tackling podcasting's big challenges
March 3, 2016 • 4 min read
•
•
Flickr: Patrick Breitenbach
Few legacy media sectors have made the digital jump better than public radio. The top podcast charts in iTunes are regularly dominated not by digital natives but by productions from New York City's WNYC, Chicago's WBEZ and NPR. Podcasting did not kill the radio star.
"Radio has survived challenge after challenge," said Dean Cappello, WNYC's chief content officer. "It was supposed be finished by television and by the Internet. It's always transformed itself."
WNYC stands out among the public radio stations creating podcasts. Out of top 100 podcast on iTunes, 7 come from WNYC, including "The New Yorker Radio Hour" and "Here's the Thing with Alec Baldwin." WNYC was also the first public radio station to push into podcasting back in 2004 when it uploaded an episode "On the Media" to the Web.
But the rise of podcasting, and public radio's embrace of it, comes with its own share of complications. Cappello and WNYC chief digital officer Thomas Hjelm talked about the challenges and how public radio is trying to fix them.
Podcasts have a platform problem
Web publishers have to worry about losing direct access to their audiences to the big platforms. The same is true for podcasting, where the vast majority of listening happens on platforms that the creators don't own. For WNYC, that means iTunes, which accounts for 70 percent of its downloads. The station said it is seeking to reclaim that audience, trying to team up with other podcast companies to create a single platform for on-demand audio.
Jimmy Fallon | Full EpisodeHit the play button to hear our new episode right on Facebook!Get to know Jimmy Fallon, the comedian and host who will never make a joke at anyone else's expense.

Posted by Here's The Thing on Tuesday, December 8, 2015
"There's a big trust factor in what we do. It's important to have that direct connection between us and them," said Hjelm. "The current situation is one where the customer becomes attenuated. We lose that direct connection and the data."
Visuals make audio more sharable
Audio is at a disadvantage on the Web, which is an inherently visual medium. Memes, GIFs and sharable videos thrive, while audio, whether in podcast form or otherwise, rarely goes viral. Audio publishers are trying to change that.
To improve how its podcasts are discovered and shared, WNYC recently started attaching static images to episodes of "Here's The Thing" and "The New Yorker Radio Hour," which it uploaded to Facebook and Twitter as video. (Facebook doesn't let users upload audio). It's also thinking of ways of cutting up its shows into smaller portions to push out on its distribution channels, but it's not easy.
"We face a lot of challenges [when it comes to making audio more sharable,"said Hjelm. "Creating bite-sized bits of or atomizing the content in a way that makes it very portable — we're working on that. But that does invite workflow and production challenges. How do you slice and dice something like a RadioLab episode, which is so complex and rich?"
Podcast measurement is still a "Wild West"
Just like Web publishers had to standardize their ad serving and audience measurement before advertisers got on board, podcasters, too, have measurement challenges to figure out. While many podcast publishers are claiming big, engaged audiences, many count those listeners in different ways. The medium needs standardized ways of tracking and measuring before many advertisers will take it seriously.
In January, WNYC and other public radio stations released guidelines aimed at making measurement more accurate and consistent from publisher to publisher.
"We're a not-for-profit, mission-driven company that understands that if we want to engage the advertising community to support this, we're going to have to treat it like a serious business," said Hjelm. "We're saying, 'We have big, engaged audiences and we're going to give you the confidence in measurement that it's legitimate.'"
Podcast publishers should take lessons from Hollywood
While podcasting owes its mainstream interest to the takeoff of big hits like Serial, podcasters can't count on becoming blockbusters. WNYC says its strategy strategy borrows from the movie studio model, where the success of a few big-budget productions funds smaller, less predictable niche projects. WNYC plans to launch a RadioLab spinoff this year focused entirely on the Supreme Court, for example.
"We have the really big properties that are exciting and generate a lot of audience, but then we have the sort of Judd Apatow comedies, which have high engagement but haven't gone through the stratosphere yet," Cappello said. "All of that lets you take the bigger risks with things that are more niche."
https://digiday.com/?p=164748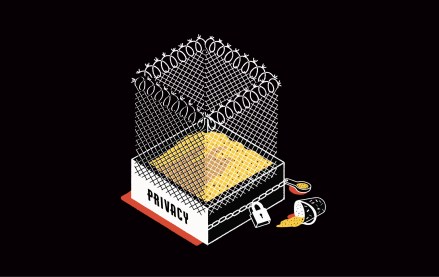 December 4, 2023 • 4 min read
FLEDGE stands for 'First Locally-Executed Decision over Groups Experiment' and makes ad auction decisions in the browser, rather than at ad server level.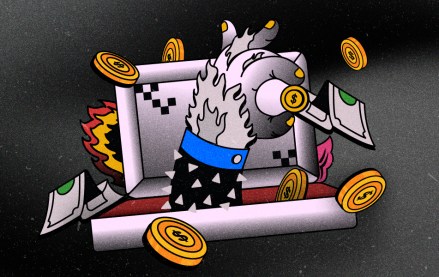 December 4, 2023 • 7 min read
A look at the genesis of ad tech, from the first online display ad in 1994 to the dotcom crash.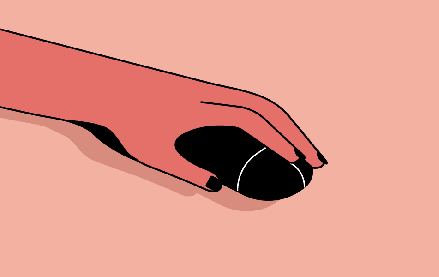 December 1, 2023 • 3 min read
People claim that the role of chief diversity officer is vanishing. However, AI is booming, and the CDO can help ensure responsible AI.