The Information, former Wall Street Journal reporter Jessica Lessin's new tech news site, debuted today with a seemingly counterintuitive business model: no ads, only subscriptions.
At $39 per month or $399 per year, The Information will have to entice readers to buy its information, a tough sell considering the abundance of free tech news sites. Lessin believes The Information's differentiator is implied in its name; by providing exclusive reporting and analysis, tech professionals will pony up. The bet is similar to the one Lessin saw pay off at her former employer, which has built a sizable subscription business, thanks no doubt to many of its customers using their corporate credit cards.
The Information is wading into a thorny patch. Subscription news has a decidedly checkered history online. Andrew Sullivan is trying to make a go of it with his politics since splitting from The Atlantic. Lessin, who is boot-strapping her site after covering technology for eight years at The Journal, spoke with Digiday about the venture. What follows is an edited interview.
There's plenty of blogs and publications devoted to tech news. What's missing?
What we thought was missing was a publication geared toward professionals; people who either work in tech — entrepreneurs, executives, venture capitalists — or people who work in industries that are closely related to tech.
How are you going to balance in-depth reporting with the cadence of Web publishing?
We're going to have new content every day. Not a ton, maybe just a few pieces a day to start. But it's going to be stuff worth reading and that our readers are going to stop and read and learn from. You don't build a great brand by flooding people with information they can read elsewhere. You build a great brand by having something different and unique.
Why aren't you taking any advertising?
Right now we're not. I really don't think the ad business model is aligned with our mission. Any publication that makes a meaningful amount of money through advertising ends up writing stories that generate a lot of traffic to generate a lot of ad dollars. Publications wrestle with that editorial decision. The bar for each of our articles is "is this worth paying for?"
Isn't $400 a year steep?
We wanted it to be priced for our audience, which is professionals who are accustomed to paying for information that helps them get ahead in business. Publications like the Journal and some subscription services that Business Insider or Gigaom are in the hundreds of dollars a year range. Then we looked at the high-end industry newsletters and there are many successful ones that charge thousands of dollars per year. But we didn't want to go that far because tech is so broad. We think where we have a price where professionals can give us a try for a month. It's about the price of parking in San Francisco or two Uber rides.
Won't aggregators devalue your subscription?
Our stories are going to make you smarter about a new topic, to tell you a lot of stuff you didn't know. We think that's differentiated value than just the facts that get aggregated elsewhere. But it's absolutely true that for many folks, the facts will be just enough and they'll get that through the blogosphere.
https://digiday.com/?p=57738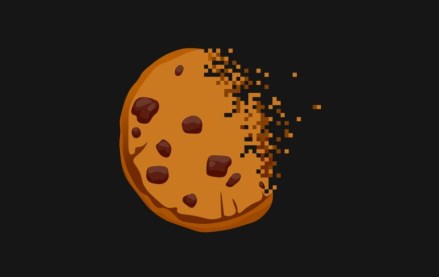 September 21, 2023 • 9 min read
Publishers who attended the Digiday Publishing Summit opened up about their top challenges, concerns and curiosities during closed-door, anonymous town hall meetings.
September 21, 2023 • 3 min read
WBD is seeing ad revenue growth from its YouTube channels and engagement on Threads surpass performance on X.
September 21, 2023 • 4 min read
Powering all of Amazon's hardware is an updated large language model, that could help connected devices actually be smarter.