Mobile news app Wildcard bets on a card-based design to attract users
August 13, 2015 • 3 min read
•
•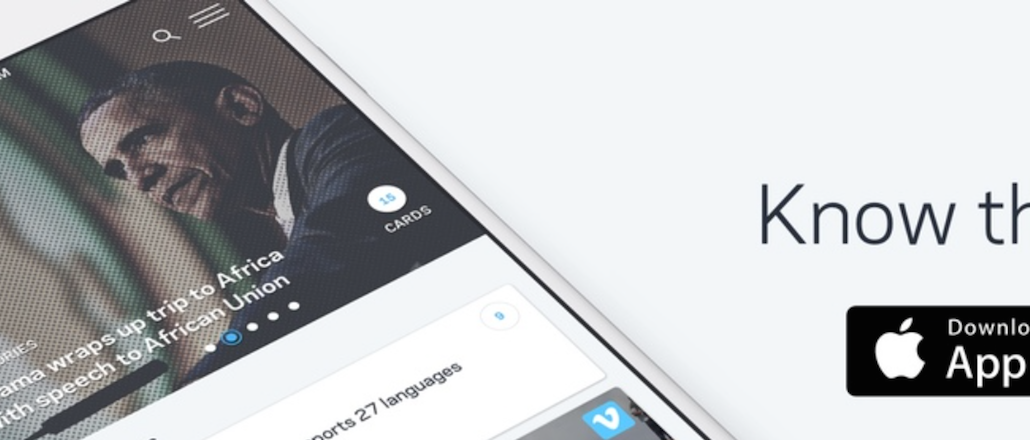 Just months after Circa folded, Wildcard is betting on card-based mobile news.
On Tuesday, the company released version 2.0 of its mobile news app, which, like Circa, uses card-based design and allows users to "follow" stories of interest.
What's different is that Wildcard doesn't editorially summarize the news. It uses technology to identify important and interesting stories and pull content about those stories from thousands of publishers (news articles, blog posts, videos, even tweets). Each card previews one piece of content and links back to the original source. Staff then curate the cards to create a comprehensive picture of a particular story. 
"Think of it as news plus," said CEO Jordan Cooper. "It delivers everything you do on the Web everyday."
Readers will get the top 10 major news stories as determined by Wildcard staff, another 20 "emerging" stories or articles of interest, plus 20 more that are tailored to the interests of the individual user. Whether those stories are about foreign affairs or celebrity gossip is determined by the reader's Twitter activity — over time as the app learns more about the reader's preferences.
The aim is to provide an experience that serves the user with two minutes in the grocery store checkout line as well as the user with two hours on the train, said Cooper. And that potential is huge considering a 2014 Pew survey found that 68 percent of smartphone owners at least occasionally use their phone to follow breaking news.
It's an audience everyone is trying to capture. Most major publishers are developing their own apps, and the selection of curated options like Flipboard and SmartNews is constantly expanding. Then there are media giants Facebook and Twitter, where a growing number of Americans are finding their news. Even Apple is launching its own news app expected this fall.
Overnight, the Wildcard update had 37 reviews and a five-star rating in the app store. Version 1.0, which was launched last November with $10 million in venture capital, was "proof of concept of the card technology," according to Cooper. He originally experimented with the format for both content and shopping, but found that users were most interested in news consumption. The subsequent eight months were spent focusing on developing the technology and design that he hopes will set the app apart.
The cards are still the central design feature. Cooper said they're perfect for the mobile screen because cards are visual, compact, and easy to browse and navigate. Even full articles can be read as cards on the app. When users click to read an article in full, they are taken to the publisher's website on a browser within the Wildcard app. The publisher's ads appear in this view, and analytics are calculated as they would on any other browser. Users can then view the article as a card, somewhat like the reader view in Safari.
"From a design perspective, the challenge in the general news space is it's extremely competitive right now," said Cory Bergman, gm of the NBC-owned app Breaking News. "As we saw with Circa, they attracted a lot of attention early on, and then the challenge became retaining attention and growth."
And growth is the goal for Wildcard, which hopes to attract publishers to post natively on the app once it achieves scale. An ad model is also likely in the future, but for now the focus is on users.
"We've got the challenge and the opportunity to reach as many people as possible," said Cooper.
https://digiday.com/?p=131115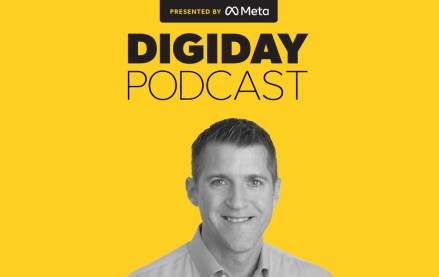 November 28, 2023 • 4 min read
Google's vp of global ads is confident that cookies will be gone from Chrome by the end of next year, despite all the challenges currently facing the ad market.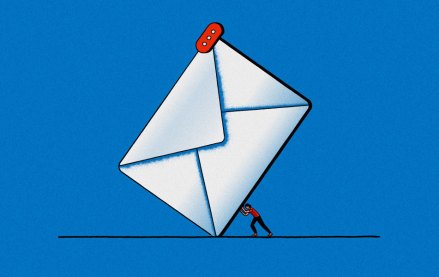 November 28, 2023 • 6 min read
Some email newsletter platforms' click-through rates are actually click-to-open rates, which are measured against the number of emails opened rather than the emails sent. But buyers seem to prefer it that way.
November 24, 2023 • 5 min read
Publishers' events businesses picked up pretty significantly during the back half of this year — and they will focus on sustaining that lift into 2024, according to Digiday+ Research.