It sure sucks to be NBC this week. The Peacock Network is at the center of yet another Twitter-centric firestorm around a relatively minor First World Problem that's got the cable-free utopians in yet another uproar.
Granted, not showing the opening ceremony in real time online or on Bravo was a bit of a miscalculation. But it's certainly not the disaster of apocalyptic proportion the Occupy TV types are making it out to be. It was a business decision. And while I get that no one else you graduated with from Vassar has cable, between 80 percent to 90 percent of Americans do, so NBC really isn't all that worried about the 2 to 5 percent that don't. No matter how much you tweet about it.
They (and the rest of the TV industry) actually do get that change is coming. It's just that right now, it's not profitable for them to radically overhaul their business models to reflect that change. Which brings up another thing the #HowMuchWouldYouPayForHBO and #NBCFail crowds seem to be blissfully oblivious of, which is how the TV business actually works.
So lets start with one of Occupy TV's big pain points: NBC had the temerity to require users to authenticate with a valid cable subscription in order to watch the live stream of the Olympics online. But in England, the BBC was giving it away for free! You know what else the Brits can do? Go to a doctor and have the government pay for it. They've got socialized medicine and socialized television. The BBC is run by the government. It's like PBS with a sense of humor and a Democratic Congress in power.
NBC has shareholders, profits and the knowledge that most people in the U.S. circa 2012 have cable subscriptions. NBC also needs to sell the entire NBC line-up to the various MVPDs (Multichannel Video Platform Distributors, i.e., what we call cable companies nowadays so the telcos and satellite providers feel included). That's a big part of their income. The MVPDs know the networks are trying to get the most money out of them while making them take every channel they offer, so they are looking for any chance to push back at NBC for that. The MVPDs also know that Internet viewing is cutting into their audience, so they want NBC to make viewers authenticate, because then being a Time-Warner subscriber has added value.
The other thing you need to watch video online is an Internet connection. But guess who owns all the best Internet connections? Your MVPDs. They also own most of the Internet connections, thanks to the double- and triple-play packages they sell. So right off the bat, they can make it expensive for you to cut the cord by charging you more for an Internet connection than for an Internet + TV connection.
And if that doesn't work, there's plan B: bandwidth caps. That can make it very expensive to watch TV online, especially if you are a heavy user. Then again, cutting the cord really isn't that much of a cost-cutting measure. It's a political/ethical statement about how much you don't like the current state of pay television. It's also why analyst Rich Greenfield is spot on when he says that the first successful virtual MVPD is going to be a premium experience, where viewers pay more for a
beautiful, intuitive interface, true "TV Everywhere" functionality and a host of other features the MVPDs have been too slow in developing.
This will be what shocks the MVPDs into action and gets them to make much-needed changes — not the adolescent whining of Occupy TVers who've recently suffered the double indignities of not being able to watch either "Game of Thrones" or the Olympics in real time because they don't have cable subscriptions.
And those Sudanese refugees thought they had it rough.
Alan Wolk is global lead analyst at KIT digital, which helps traditional TV broadcasters make the transition to broadband TV broadcasters.
https://digiday.com/?p=18506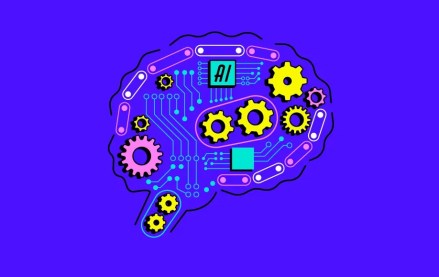 December 11, 2023 • 5 min read
As Google and Meta roll out new features, startups like Runway are finding new ways to compete for enterprise clients.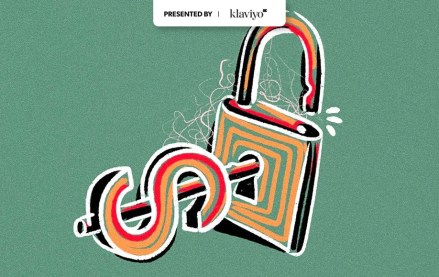 December 8, 2023 • 5 min read
Future plc's CFO Penny Ladkin-Brand announced on Thursday that she is stepping down, as the U.K.- based media company reported declining revenues and a new two-year investment plan to get back to growth.
December 7, 2023 • 13 min read
In this week's Media Briefing, publishing executives share how the task forces they created earlier this year to oversee generative AI guidelines and initiatives have expanded to include more people across their organizations.