In the quest to create the digital living room, both Apple and Google at times appear in the midst of an epic, high stakes battle. But in reality, neither has gotten very far (see Google TV and Apple TV).
Though often overlooked by anti-gaming media snobs, Microsoft and Sony are actually much farther ahead in this race, thanks to the Xbox 360 and PlayStation 3.
Microsoft has sold 55 million Xboxes
to date;
Sony over 50 million PlayStations.
And most of those devices are Internet connected, and used for alot more than playing games. That's a lot of real digital living rooms. So why aren't either of these two gaming giants making a bigger play for Hulu?
The world is still waiting for a conclusion of the
very public Hulu sweepstakes.
Until recently, its seeming to come down to a bidding war between Yahoo and Google.  Between those two firms, Google seems like a smarter bet — though now Amazon is said to in the mix. Last month's announcement that Apple was dumping its TV rental service
was taken by some as a signal
that it may jump back into the Hulu race. The company is rumored to be making some sort of big play in TV (Apple TV has mostly been a dud).
Similarly, Google TV has been sent back to the drawing board, which is why Google could use Hulu to juice its TV play, and perhaps even bolster its efforts to bring more premium content and advertising to YouTube. But nabbing Hulu could be a total game changer in the console space — no pun intended.
For Microsoft, Xbox Live has been a smash hit. The Web-based service, which enables users to buy TV shows and movies, download games, stream Netflix, and communicate with friends and gamers all over the world, claims 35 million paying subscribers. Imagine if that was the only place where you could access Hulu Plus. Or better yet – they only place users can access Hulu.
After all, while Hulu is a fantastic site, it's true value is in rights deals. Assuming those deals stay intact in a sale (yes, a big assumption), Hulu's still the only place to catch this season's episodes of shows. Sure, Hulu's value changes with every
authentication delay
the broadcast networks impose, but it's still far more current than Netflix or Amazon.
Why couldn't Xbox Live take those in-season programming rights and wall them off? Use Hulu's premium content to broaden XBox Live's appeal to non gamers, light gamers, and moms and dad who would never normally touch their teenager's XBox by making it the only place to catch last week's episode of Glee or Grey's Anatomy?
Plus, advertisers love Xbox LIve. It's frequently cited as a key differentiator for Microsoft in selling MSN and Bing. Wouldn't they love it so much more with Hulu?
Sony is in a different position. Its PlayStation Network is bigger than Xbox Live — but it's reputation has been tarnished and battered by
hacking scandals
. The company just announced it has rebooted PSN,
as it plans to launch Sony Entertainment Network
as an entertainment hub. On the gaming front, Sony Move isn't nearly the hit Xbox
Kinect
is. Plus, its much ballyhooed virtual world Sony Home, has fallen short of breaking through the way Live has.
But by inserting Hulu into the the new Sony Entertainment Network– and maybe Home — Sony could change the conversation quickly, and provide its new platform with a terrific, distinctive boost. PS3  suddenly becomes alot more interesting as a holiday gift this season. Let alone, it would allow Sony to perhaps tamp down Live' momentum.
Yet according to Business Insider and
Bloomberg
, Microsoft is out of the Hulu sweepstakes. And Sony's hardly been mentioned as a contender. You have to wonder why ($2 billion could be a reason). But it's not game over yet.
https://digiday.com/?p=2597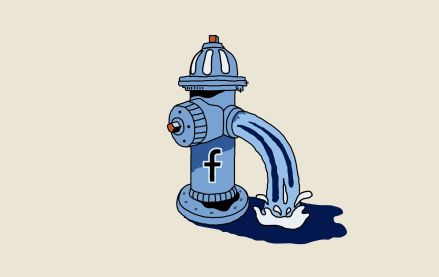 October 4, 2023 • 5 min read
•
•
Publishers are still feeling the effects of a change Facebook made in May that caused a steep decline in referral traffic. Nearly four months later, publishers aren't sure when — or if — that traffic will come back.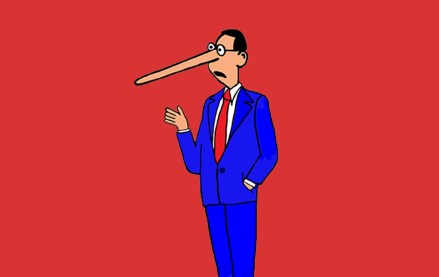 October 3, 2023 • 7 min read
•
•
A new definition for MFAs is available but the vague nature of the guidelines is leading to a lack of standards that might prevent adoption.
October 2, 2023 • 1 min read
•
•
The publishers who attended DPS were focused on the potential upsides of applying the technology to their operations while guarding against the downsides.