Why The New York Times' niche app strategy is flailing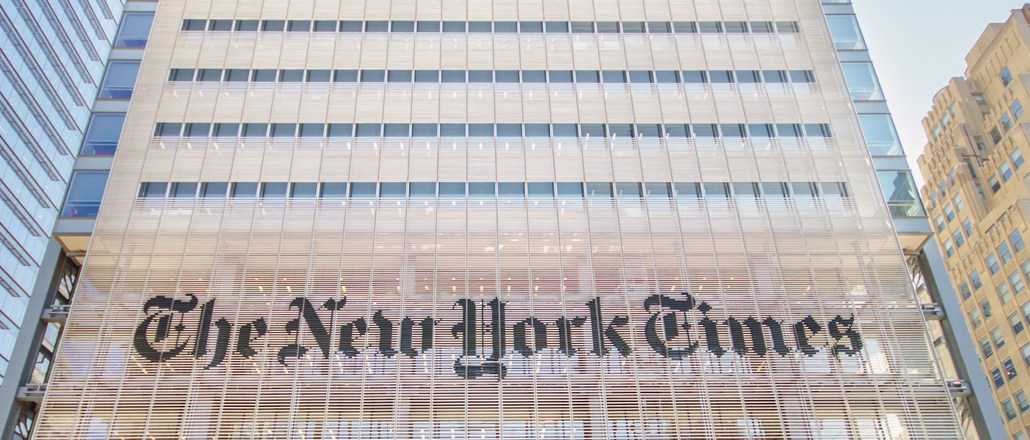 The New York Times's efforts to capture younger readers is hitting a few speed bumps.
Yesterday, amid the news that it plans to cut 100 jobs from its newsroom, the Times said that it was pulling the plug on NYT Opinion, the $5.99-a-month opinion app it introduced in June. It also said that NYT Now, its mobile news app, wasn't exactly catching on with the millennial audience it was chasing.
"NYT Now is a terrific app and has struck a chord with younger users, many of them entirely new to The Times," Times Publisher Arthur Sulzberger and CEO Mark Thompson co-wrote in a memo to the newsroom (read the full memo below). "However our effort to define and market a lower-priced subscription offer on the Web and core apps has proven much less successful."
While NYT Now is struggling to find an audience, it's clear that the reasons aren't because it's a bad app. App Store reviews of NYT Now are almost universally glowing, with users praising the app's ability to keep them informed with shorter, more digestible news nuggets. Apple even called it one of its best new news apps.
"I'm surprised," said Peter Kreisky, chairman at Kreisky Media Consultancy. "I personally love the product, use it two to three times daily, and cite it in presentations and speeches as a great example of a digital-first product developed primarily for the online-first rather than print-first audience."
On top of that, the Times' focus on niche apps followed in the footsteps of massive social networks, like Facebook, which were unbundling their apps to solve specific use cases. The thinking went, why not news?
Still, despite the promise and positive reviews of NYT users, something isn't clicking. Core to its problem, as with most things involving the media business today, is pricing. NYT Now runs for $8, or $96 a year, which is a hard sell for the price-conscious millennial readership that the Times is chasing.
"That price is a challenge for any publication, be it an app or a website or a print paper," said Noah Chestnut, product lead for BuzzFeed's news app. "Figuring out how to sell the most subscriptions at that price range will take more than a few months."
For the Times, both NYT Now and NYT Opinion had been core to a digital subscription strategy centered around attracting new readers with cheaper, unbundled products rather than one large omnibus package. The Times is also using its cheaper products to upsell subscribers on its bigger, more expensive ones.
The problem is that there's no indication that the Times apps are actually succeeding in attracting new readership, which means that it's failing to do the exact thing it was meant to. Kreisky said he had yet to meet NYT Now users who only purchased the $8-a-month subscription.
"I think NYT Now failed to find a discrete, Times-loving, willing-to-pay audience, apart from its core subscribers," said Ken Doctor, media analyst for Outsell.
In other words, while the Times may be marketing NYT Now to the hip younger generation, its actual readership is closer to the very people already reading the newspaper every day.
Doctor also pointed to some product design questions within the app, which underscore the disconnect between NYT Now and the rest of the Times subscription products. For example, users who subscribe only to NYT Now get access to only a subset of hand-selected Times stories, which it marks with a green diamond next to article headlines. That complicated the reader experience and makes it less likely that readers will sign up and stick around.
The other possibility may be harder for the Times and other publishers to swallow: Mobile readers might not need another news app. Most mobile news readers get their news from social media and their mobile browsers, not news apps, according to a recent study from Pew Research.
Beyond just NYT Now, there's a lot of competition in the overall app ecosystem, which rewards app incumbents over app newcomers. ComScore recently found that 60 percent of people often go weeks without downloading any new apps, showing just how hard it is for any new entrant to break through.
Still, struggles aside, it's still far too early to call NYT Now a failure. "They learned best practices from the paywall, but it takes time to test different ways to sell subscriptions, especially to a new product genre like a news app," Chesnut said.
Here is Baquet's full letter to staff:
Dear Colleagues:

We wanted to update you on some news – about our strategy and our new products but also, regrettably, about the need for a number of buyouts and layoffs across the company. The job losses are necessary to control our costs and to allow us to continue to invest in the digital future of The New York Times, but we know that they will be painful both for the individuals affected and for their colleagues.
The reduction in positions will vary across the company. In some parts of the business side, previous rounds of job cuts have been so great that the scope for further headcount loss is marginal, but there will be job losses in some departments and we will be offering buyouts to senior managers (those in bands 1 & 2) in the print, digital and advertising divisions. More specific information about jobs in each area of the company will be provided by your managers very soon.
We are reducing the cost base of the company to safeguard the long-term profitability of The Times, not because of any short-term business difficulties. For some perspective, we want to update you on the quarter that ended this past Sunday, which we expect will reflect some significant progress, as well as some continuing challenges.
Boosted by Paid Posts, growth in smartphone and video, and the energy and commitment of our advertising team, we expect digital advertising to show approximately 16% growth in the quarter, the best quarterly performance since 2010. Print advertising is notoriously volatile and the third quarter was no exception, with weakness in July and August followed by a more robust September. The combination of that September rally and the marked growth on the digital side means that instead of the "mid-single digit decline" we predicted, total company-wide advertising revenue is expected to be roughly flat in the quarter.
We also made progress in digital subscriptions in Q3 and estimate that we will have added more than 40,000 net new digital subscribers, the largest number of quarterly additions since 2012, with a higher proportion of new core subscribers than in the previous quarter and an encouraging number of new international subscribers. Accordingly, we now expect modest growth in the quarter in our total circulation revenues.
However, our operating costs will be up in Q3 in the low- to mid-single digit percentage range (excluding severance) and as a result, our profitability for the quarter and the year as a whole is still expected to be lower than last year. This is in line with our previous guidance to the market, but it's a reminder that the combination of the continuing secular pressure on our high margin print advertising revenue and the need for investment in the future is impacting our profitability and for this reason, we are now focused on cutting our costs.
As we embark on these cost reductions we recognize that we must preserve and in some cases develop and expand the activities and capabilities on which future growth depends. As a result, we will largely exclude some critical areas like digital technology and core products from the reductions and we will invest heavily over the coming months on initiatives that support our growth strategy. These include mobile, audience development, our digital product portfolio, advertising and targeted areas of print.
Let's turn to what lies ahead. We remain committed to our core strategy of growing our long-term revenues and profits by building on the talent of our journalists and the reputation of The New York Times and making a successful transition from a print to a digitally focused business model. Building a strong portfolio of digital offerings is a key part of this strategy. Despite the strong third quarter for digital subscriptions, we recognize that our suite of products and offers needs further development.
NYT Now is a terrific app and has struck a chord with younger users, many of them entirely new to The Times. However our effort to define and market a lower-priced subscription offer on the web and core apps has proven much less successful. So we've decided to split those two efforts. We will continue to back NYT Now as a smartphone-only product, aimed at new and younger audiences and we've already begun to test other, more intuitive lower-priced subscription offers.
NYT Opinion also attracted early passionate loyalists and it too broke new ground for The Times in the curation of the rest of the Web. We've learned some important editorial and design lessons from it that will be invaluable as we grapple with the continued challenges and opportunities of mobile. But, four months after the launch of the app, it hasn't attracted the kind of new audience it would need to be truly scalable. So we've decided to sunset the app, though we will continue to sell access to the Opinion section of the Web site as a separate subscription offer.
As you all likely know, we took a different approach with Cooking, building awareness and usage of the product before consideration of a paid subscription model. We learned this week that by the end of September, just two weeks after its official launch, the product had more than a million unique visitors – a stunning achievement which bodes very well for Cooking's future success.
Times Premier got off to a strong start and we're now focusing more resources on improving and enriching the range and richness of the content available to subscribers of the product designed for our most committed readers.
We shouldn't be surprised that we've enjoyed different levels of success with different products. They are all experiments, which we are determined to treat as such: to learn, pivot and, where necessary, make prompt decisions about them. We believe that this process of exploration and experimentation is essential to future growth at The New York Times and we will continue to support and fund it.
There are good reasons to be confident about the future of The New York Times: the undiminished quality of our journalism, our strong financial position, a brilliant executive editor with a formidable new leadership team, a clear strategy and – particularly thanks to the Innovation Report – a fresh impetus for change and experimentation.
Our present strength and future success both depend on your commitment to The New York Times and its mission. We thank you for all you do.

Arthur and Mark
https://digiday.com/?p=90198