Earlier this week, some of the most well known publishers gathered at the Digital Publishing Summit to discuss the challenges in today's publishing ecosystem, particularly in making a dent into the $70 billion spent by brands on TV advertising. On nearly every panel, someone would introduce "
The Kawaja Chart
" to exemplify the complexity of today's publishing landscape.
The Kawaja slide shows a cacophony of logos and categories that show how the rise of DSPs, SSPs, private, public and future exchanges has changed the media buying process permanently. It is a Rorschach test for the media industry. Some see the vibrancy of an industry always pushing forward into new areas and ever more granular forms of targeting and efficiency. Others see a complete mess, an ecosystem with far too many middlemen trying to take a cut off ad buys that aren't that big to begin with. What's more, the online ad industry still struggles with basic measurement and buying-process questions.
There's an alternative slide that goes a long way toward explaining why TV remains dominant for brand advertising even as consumer attention wanders to digital outlets. It shows three guys on it, representing (and overly simplifying) how easy it is to move billions of dollars in TV. That's bound to keep the branding dollars flowing into the hands of TV for quite some time.
The fact is the web hasn't earned branding dollars just yet. Other than a few unique opportunities, like a YouTube home page takeover, publishers by and large have walked away from providing compelling creative palates for brands to work with in favor of adding more standard ad units that can be easily bought and sold through exchanges. Most publishers have followed the path of RTB, SSP and exchanges rather than complicating the buying process by including those damn creative types. Instead of creating fewer, higher value ad opportunities, the trend is to add more, lower value ads across publisher pages. One intriguing suggestion mooted during DPS came from OpenX executive Raj Chauhan: top premium publishers should all cut their ad inventory by 30 percent in the fourth quarter. The market needs some sense of scarcity that's currently sorely lacking.
Back in the summer of 2009, the Online Publishers Association began advocating larger ad units. Buyers praised their branding ability. In the summer of 2008, they produced research about the benefits of advertising on branded content sites. AOL bragged at DPS that its Project Devil units command $60 CPMs and drive up engagement rates to 1-2 percent. So why the shift away from branding? Are buyers demanding increases in the efficiency of the buying process at the expense of their clients' branding goals? Is it simply a case of publishers giving their buying clients what they want, even if it doesn't achieve the initially intended results?
Another chart that publishers seemingly misunderstand is the correlation between time spent online and the amount of ad spend that should follow that increase. The increase in time spent is not a mandate for advertising revenue. It could be, but the industry hasn't created an environment that can absorb the amount of advertising that would follow suit. More smaller ad units littering pages above and below the fold isn't a reason for brands to spend more money online. The share of voice metric has been forgotten and the result is banner blindness. When the laws of diminishing returns kick in, brand advertisers spend less, not more.
But the biggest impediment to shifting those brand dollars from TV is that the medium is catching up. TV is very quickly evolving into a platform that can leverage all of the data that we've had access to. People like Dave Morgan are bringing Internet-like targeting to TV. TV will get much better at what the web does best. Oh, and it will retain that whole sight, sound and motion thing. TV is getting to a place where it can compete on technology, but the Internet can't compete on content.
The nature of our industry is increasingly complex. The Kawaja slide is impressive, until you think that all those machinations and data-crunching are typically done to increase the pitiful click rates on belly-fat ads to something slightly less pitiful. It's a long walk for a small beer. The TV folks are walking a much shorter distance for a much larger beer. Like the smart kids in high school, the Internet ad folks praise each other for how smart and sophisticated they are. And like the jocks,  the broadcast guys are going home with the cheerleader — and her $70 billion dowry.
https://digiday.com/?p=5463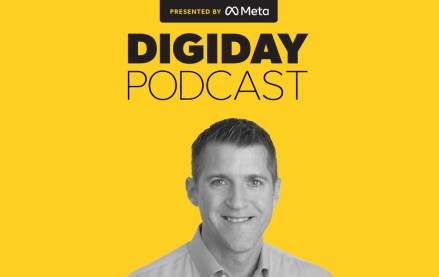 November 28, 2023 • 4 min read
Google's vp of global ads is confident that cookies will be gone from Chrome by the end of next year, despite all the challenges currently facing the ad market.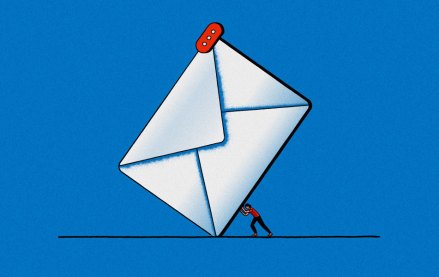 November 28, 2023 • 6 min read
Some email newsletter platforms' click-through rates are actually click-to-open rates, which are measured against the number of emails opened rather than the emails sent. But buyers seem to prefer it that way.
November 24, 2023 • 5 min read
Publishers' events businesses picked up pretty significantly during the back half of this year — and they will focus on sustaining that lift into 2024, according to Digiday+ Research.