The proliferation of smartphone and tablet devices is great news for second-screen and social TV services, making it easier than ever for users to interact with digital content as they're perched in front of their TVs.
Now for the hard part. As GetGlue, Miso, IntoNow and Shazam continue to grow, they are grasping for ways to integrate brands into the experience. Right now, it's a bit of a guessing game.
The TV check-in service GetGlue ran campaigns last year for brands including Coca-Cola, Pepsi and HTC. Users that check in to the popular reality show Xfactor on GetGlue have been offered bonus content and rewards sponsored by Pepsi, extending the brand's relationship with the content beyond just TV sets. Another GetGlue advertiser, Gap, chose to offer discounts to users that checked in to certain shows premiering in the fall.
"When a brand sponsors a piece of TV content, they want to be associated with that content everywhere," said GetGlue CEO Alex Iskold. "Brands feel they can engage with certain audiences through certain types of TV content, so we're taking that concept and moving it into the digital world."
Clearly, venture capitalists believe there's a there there. GetGlue this week landed $12 million in funding, which it plans to spend further developing its products and expanding its 2 million-strong user base. The service enables users to check in to TV shows and to engage with discussions and bonus content based on their viewing habits. Meanwhile Miso, a UK-based competitor, secured its own $4 million funding round last month.
According to Peter Naylor, evp of digital media sales for NBCUniversal, the cross-channel brand piece is where the real value lies in social TV today. TV, after all, is the original social media, with families gathered around the boob tube.
"Any type of brand integration will enjoy a bigger bang when it's socially activated. Advertisers buying GRPs on TV are thinking about how to amplify that message across other platforms," he said, adding that NBCU is "very bullish" on the concept.
Though it remains early days for social TV firms — and serious scale and revenue remain elusive — the good news is that the concept already has agencies excited. As tablets become a fixture in many living rooms and user attention is increasingly being split between two screens, marketers are already looking for opportunities to engage with users across both, simultaneously.
"We're seeing huge opportunities and appetite from advertisers to market to consumers in the context of watching TV," Razorfish's mobile practice lead Paul Gelb told Digiday. "Those experiences are more engaging and measurable because we can measure interactions and response rates if they're occurring on a mobile device." In other words, they can offer something TV has never really been able to: detailed, user-level metrics.
Naylor concurred, suggesting measurement will be key for the medium's success. "The next step is trying to measure the value of these actions and judging them against key performance indicators and return-on-investment metrics.
For the likes of GetGlue, like any fledgling service, scale remains a major challenge. Two million accounts have been registered for the service to date, not a lot to a major advertiser. That fact, however, hasn't escaped Iskold.
"Our success will boil down to whether we're able to grow our audience; it's about whoever can get the most distribution," he said. According to Iskold, 2012 could see a shakedown in the space, with one or two leading players emerging to represent "the Foursquares of the entertainment space."
Then, of course, there are the elephants in the room, namely, Facebook and Twitter. During major TV events, Twitter is already abuzz with conversation, and many broadcasters now specify hashtags around which users can base their discussions about the content. Yet GetGlue is hoping its entertainment focus will help set it apart. "We think our advantage is our vertical nature, and the ability to have long and deep conversations around content," Iskold said.
It isn't, however, just the likes of Twitter and Facebook that it's up against. Companies such as Shazam are also competing for those ad dollars, despite adopting a slightly different approach. The company uses audio-recognition technology to let users "tag" content, and it has been aggressively pushing into the TV arena. Though it's not social TV, per se, it's still capitalizing on people's growing "second-screen" behavior.
According to Shazam's evp of ad sales, Evan Krauss, numerous Superbowl ads this year will be "Shazamable" and will grant users access to bonus content, special offers and even giveaways available only through their mobile devices. "Brands spend a fortune on creative and media, so it's about extending that investment, and helping them jump off the screen and into people's hands," he said. Krauss wouldn't specify how many advertisers it's partnering with for the game but said the company has spoken with 90 percent of the advertisers that have bought media during it.
Shazam says it now has 175 million users globally, and racks up a total of 5 million content tags a day. According to Krauss, it doesn't really see itself in competition with social TV players such as GetGlue. "Everybody else is coming at it from a social angle, and that's exciting, but from a second-screen, interactive TV perspective, I don't think anybody is even close," he said. In terms of installed user base, at least, that appears true.
"We're all competing in one sense, but then we're all coming at it from different angles," Iskold said in reference to Shazam, IntoNow and Miso. "Ultimately, we're all competing for people's attention, but I think the opportunity is big enough for more than one player."
https://digiday.com/?p=3196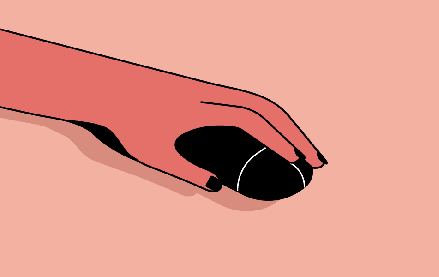 December 1, 2023 • 3 min read
People claim that the role of chief diversity officer is vanishing. However, AI is booming, and the CDO can help ensure responsible AI.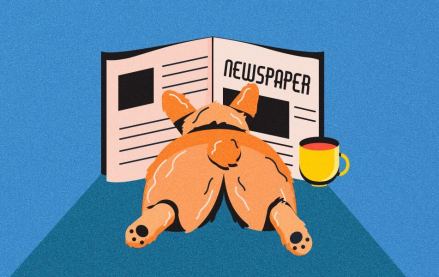 November 30, 2023 • 4 min read
Digiday+ Research found that publishers' programmatic ad revenue didn't quite live up to expectations this year, but they still see it as a growth area.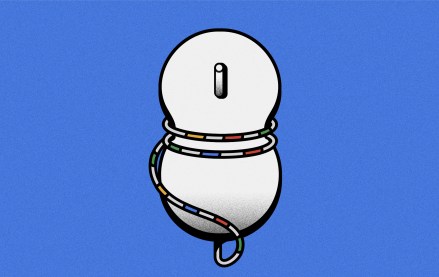 November 30, 2023 • 13 min read
For a couple of publishers, referrals from Google are down upwards of 60%.