This article is a WTF explainer, in which we break down media and marketing's most confusing terms. More from the series →
WeChat (Chinese name: Weixin 微信) is one of the most popular messaging apps in the Asia, especially in China. The platform was developed by Chinese technology conglomerate Tencent in 2011 and currently it has more than 697 million monthly active users.
Although many western marketers who are trying to expand their business in Asia realize the importance of WeChat, the messaging app can seem a daunting, not least of all because of the language barrier. Here, we break down the three three critical components of the app — Moments, Subscriptions and Wallet — and why they matter to brands and publishers.
WTF is WeChat's Moments?
Moments (朋友圈) is a fundamental feature for WeChat. There, you can post text-based updates, upload up to nine images as well as share videos and articles, just like your Facebook Timeline or Twitter News Feed.
But it differs from those social networks in that Moments offers a higher level of intimacy and privacy: Your contact list is not visible to others; your updates can only be seen by friends who are verified by you; and you can only see the interactions of people on your contact list. For example, if you post a photo and your friend comments on it with an obscene joke, you don't need to worry that your other friends will see his comment — unless they are also friends with the profane jester.
Because of those private features, many users prefer WeChat over other social networks and Tencent doesn't want to over-commercialize WeChat.
Moments looks like a closed social network. Are there any ad opportunities?
Absolutely. Like Facebook, Twitter and LinkedIn, brands can place sponsored content in Moments' timeline. Tencent didn't open Moments to advertisers until January of 2015 when it unveiled Sponsored Moments. WeChat selected around 50 brand advertisers for the initial trial, including Coca-Cola and BMW. A Moments ad includes brand account, a HTML5 link that is hosted on Tencent's server as well as up to 6 images and an ad description within 40 characters.
BMW's ad, for example, consists of an image and a short caption with a tiny "Sponsored" button in the top right corner of the ad. Interested users can click on "Details" where a link will direct them to BMW's website. They can also turn off the ad by clicking on "Not Interested."
Last August, WeChat Moments became accessible to all advertisers. The price for an ad ranges from around $774,000 (up to six images, a six-second video, one "Details" button and up to six HTML5 pages) to around $7,738 (one image, one "Details" button and one HTML page), according to a Chinese publication.
OK so WTF is Subscriptions?
From an advertising standpoint, Subscriptions (订阅号) is a powerful content marketing platform for publishers and brands. Subscriptions sits on a WeChat user's friend list. Clicking on it, the user can consume content from different companies and download branded apps. Here's what western publishers and brands are doing on Subscriptions:
LinkedIn China:
Tesla:
In Tesla's case, the company placed three tabs (translations: "Change the World," "Trial and Purchase," and "Your Experience") to help users have a 360-degree view of its products. Under the "Trial" tab, users can learn more about Tesla's newest Model X and further place an order on its website.
Sounds like a natural fit for publishers.
Indeed. Look who's here:
And then Wallet is pretty much what it sounds like?
Indeed. WeChat users find it adorable when Americans get excited that mobile payment is coming to Facebook Messenger. They've have been paying via the messaging app for ages.
Tencent has put considerable effort into WeChat Wallet (微信钱包), which was rolled out to Hong Kong this past January and expanded to South Africa in November of 2015. Transactions across WeChat payment is estimated to reach at least $556 billion this year, almost twice as big as all of PayPal's $282 billion in transactions in 2015.
How does it work?
In every WeChat user's personal account, there's a section called "Wallet." By opening it users are given options including "Transfer," "Utilities," money for virtual goods ("QQ Coins") as well as "Order Taxi" and "Movie Tickets." You can pay for all of them without leaving the app as long as you add your debit card (from Chinese banks and some select foreign banks) or credit card (only MasterCard or Visa).
WeChat Wallet also uses QR codes to bridge the gap between online and offline. You will get a QR code that associates with your bank account once you have enabled Wallet. The code automatically updates every minute for safety. Retailers, on the other hand, just need to scan the code to accept a payment. Many brands in China – including Dairy Queen (DQ), Uniqlo and McDonald's – support WeChat Wallet QR codes.
While QR codes are widely adopted in APAC, they haven't taken off here in the U.S.. Consumer behaviors are different, for one – what is trending over there doesn't necessarily become popular here, and vice versa. Also, Apple and Android haven't yet shipped a phone with QR codes pre-loaded, while every time when a user downloads WeChat, it comes with a QR code and a QR code reader.
I'm sold. How do I get on WeChat?
You will need a Chinese ID or a registered company in China to set up a subscription or service account by yourself. If you don't have any operations in China, you can request Tencent to create an account for you. But your account will not be seen by users in mainland of China. (Users who are using the English version can access all kinds of content, both within and outside of mainland.)
Homepage and head banner image courtesy of dolphfyn / Shutterstock.com
https://digiday.com/?p=171393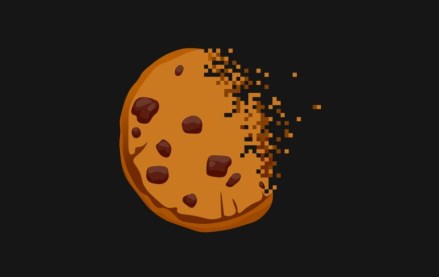 September 21, 2023 • 9 min read
Publishers who attended the Digiday Publishing Summit opened up about their top challenges, concerns and curiosities during closed-door, anonymous town hall meetings.
September 21, 2023 • 4 min read
WBD is seeing ad revenue growth from its YouTube channels and engagement on Threads surpass performance on X.
September 21, 2023 • 4 min read
Powering all of Amazon's hardware is an updated large language model, that could help connected devices actually be smarter.