This is the eighth article in a 12-part series, "Solving the Web's Brand Challenge." The series is made possible through the sponsorship of Vizu, an online ad technology company whose solutions allow advertisers and publishers to measure and optimize brand lift in real time.
The Internet has always had a love-hate relationship with display advertising. The banner on the one hand is an undeniable success, with about $2 billion display ad revenue generated in the U.S. alone in the first six months of the year. It's a big, growing, healthy business. But on the other hand, banners are intruders. They're synonymous with schlocky come-ons to punch monkeys and peep on neighbors with spy cameras. And they often feel like they're out of place, relegated to the side of the page or garishly in the middle of what people are doing.
The answer to these concerns, invariably, has been more technology. Going to a digital ad conference nowadays can sometimes feel like you've arrived at the wrong place. The talk is more about the plumbing of ad platforms than the essence of advertising. Ad:tech is hardly Cannes. While there are plenty of attempts to better display advertising, on both the targeting and creative fronts, there's the nagging suspicion that maybe it won't be enough. Maybe the Web is different.
Maybe brand building on the Web won't happen as much through standardized banners — yes, make them bigger and prettier, by all means — but through creating ad formats that are more native to the Web. After all, it's no mistake that search, although only a fraction of the pages viewed on the Web, is still nearly half the spending online. Search is a native format, created specifically for the Web. It could be brands are falling for the Web, but more for its prowess as a audience-connection engine, which is only partly fueled by "traditional" Web advertising.
"The Internet is never going to be, from a paid-advertising standpoint, the brand-building medium TV used to be," said Bryan Wiener, CEO of digital agency 360i. "Sophisticated marketers are thinking paid, owned, earned media through a strategic prism. It's not paid media first. It's owned and earned first. You're going to spend more money in creating experiences and earned media."
Take Facebook. Brands are in love with it. They are falling all over themselves to build fan bases there, but they are also unsure of what they're getting. What's more, of the resources poured by brands into Facebook only a small percentage goes to ads. Much more goes to building applications or maintaining brand pages. It's no mistake that Buddy Media, a platform for brands on Facebook, is worth $500 million — and has pretty much nothing to do with ads on Facebook.
Instead, Buddy Media is about the connections business. More money is coming to digital — and yes, display is growing — but much of it isn't going to advertising. Rather, it's about what's now called earned media, according to Wieneri. For that shop's clients, paid advertising is an add-on to engagement programs built with Facebook, Twitter, Foursquare and other platforms. The beauty of the platform world is brands, just like people, can build what they want at no cost or little cost. The real cost is in the content.
Daniel Stein is CEO of EVB, the agency that helped Skittles build a Facebook fan base that now numbers over 19.5 million.
"The way we see the world is all our campaigns have some sort of social story or event at the center," he said. "We use paid media to drive to this event."
In many cases, display advertising is done to satisfy internal budgeting requirements, which earmark a certain percentage for paid media versus the creation costs. That made sense in the TV world, but it is increasingly irrelevant today when a brand can build an audience on its own.
Where does that leave publishers? Well, it's no wonder that the fastest-growing part of online advertising is video. Advertisers, even those who aren't in love with banners, clamor for quality pre-roll video inventory. The fact is they know that sight, sound and motion, with adjacency to quality content and audiences, works. TV moves products. The more the Web can imitate TV in its ads, the better. As Dave Morgan, CEO of Simulmedia said in the opener to this series, how many brands worry about the business results of turning off their display ad campaigns? Not many.
But video is not enough. The smart publishers, at least those without billions of ad impressions to crunch through automated systems, are moving to both co-create and distribute content for advertisers. Buzzfeed president Jon Steinberg recently told me he rarely sees an RFP that asks for display advertising. It's always something content related, with display to supplement it.
It's a similar story at Cheezburger Network, home of funny cat photo site ICanHasaCheezburger, Failblog and other humor sites. Chief revenue officer Todd Sawicki would love to get out of selling banner ads altogether. Instead, he sees the role of its network to help brands connect with consumers in different ways.
"Digital publishers are creating platforms for brands so they can publish their own content," he said. "Our job as the platform creater is not to create the generic platform, but to act as the manager, the referee, to help the brands do a better job."
It's no mistake that at both Cheezburger and Buzzfeed editors are heavily involved in the creation of the content advertising on their sites. This is a pattern repeated on other publishers in the form of sponsored posts on Gawker, The Huffington Post and even Forbes.
It could be that it's not that brands don't love the Web, it's that they don't love the Web's standard display advertising. For now, the march of consumer attention online is a tide lifting all boats, but that might not last. Most of online adveritsing's gains have come at the expense of print, which can only decline so much. The much-heralded assault on TV dollars hasn't happened and won't anytime soon. That could end up meaning trouble for the display ad business down the road.
"It's coming from paid media dollars," Wiener said. "It may not be a great thing for media properties, but it's a great thing for marketers."
As part of Vizu's sponsorship of this series, Digiday shot videos with industry leaders to discuss the main challenges that have faced the Web when it comes to branding. In this video, VIzu CEO Dan Beltramo talks about why the GRP is helpful but not enough and whether brands will ever learn to love display advertising.
Sponsored by Vizu
https://digiday.com/?p=1901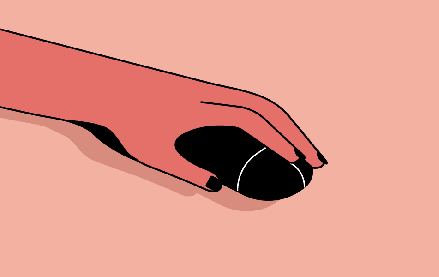 December 1, 2023 • 3 min read
People claim that the role of chief diversity officer is vanishing. However, AI is booming, and the CDO can help ensure responsible AI.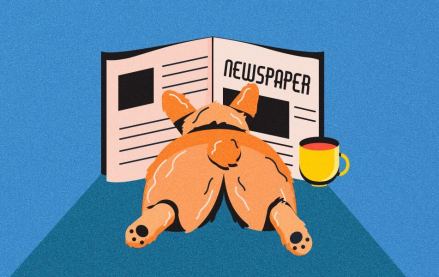 November 30, 2023 • 4 min read
Digiday+ Research found that publishers' programmatic ad revenue didn't quite live up to expectations this year, but they still see it as a growth area.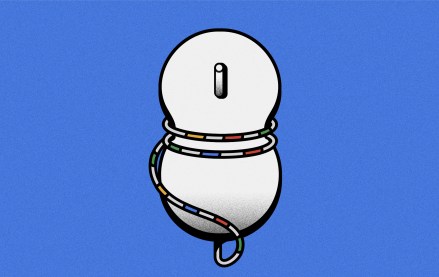 November 30, 2023 • 13 min read
For a couple of publishers, referrals from Google are down upwards of 60%.